Can North India overtake 'arrogant' South in growth?
South India is no longer where power-packed growth is taking place, noting that the axis of rapid economic growth is shifting to the North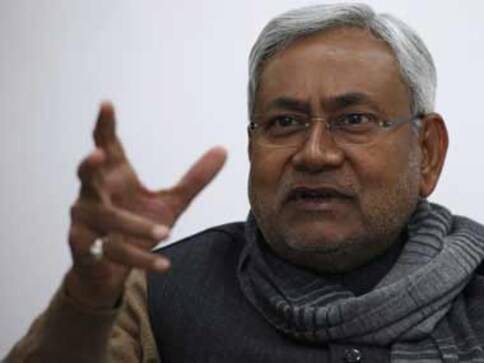 The conventional wisdom is that southern India is extending its development lead over north India, especially the "Bimaru" states of Bihar, Madhya Pradesh, Rajasthan and Uttar Pradesh.
But in recent years, growth has picked up momentum in the North, and the pecking order is in for an overhaul. And the answer to the question we posed in our headline - can the North overtake the South - is yes, according to Ruchir Sharma, head of emerging markets at Morgan Stanley Investment and author of newly-released book Breakout Nations.
South India, says Sharma, is no longer where power-packed growth is taking place, noting that the axis of rapid economic growth is shifting to the North."Between 2007 and 2010, the average economic growth rate of the southern states decelerated from 7 percent to 6.5 percent, while that of the northern states accelerated from 4.5 percent to 6.8 percent,"he notes in an extract from Breakout Nations reproduced by Outlook magazine.
That's in sharp contrast to what has been happening since the 1980s, when economic growth was led by the South, propelled mainly by the technology and outsourcing industries in states like Karnataka and Tamil Nadu."Predictably, this produced a certain arrogance in the southern states, where it became commonplace to look with alarm and pity on the failure of the populous northern states to keep up," he writes. Now, times are changing.
Sharma believes the shift in growth momentum from south to north has happened primarily because of the election of better leaders in the north.His showcase economy is Bihar, which went from being a total economic write-off to leading growth contender after Chief Minister Nitish Kumar assumed office in 2005."Bridges and roads got built, Bihar started to function, then to fly. Now its economy is growing at 11 percent, the second fastest in India, and Nitish is lauded as a model of what a straight leader can accomplish in a crooked state," he says.
To buttress his point further, he says that in 2010, six Indian states grew faster than 10 percent. None of them was from south India. Growth has slipped, even as south Indian states experienced a decline in the competence of their leaders, he notes.
There are also scathing comments on the ability of the Congress to bring about economic change. Sharma quotes a Credit Suisse report that saysover the past20 years many Indian states have undergone rapid growth spurts, but only once under a Congress party chief minister. "This helps explain why the Congress is now the main governing party in only two of the 10 major Indian states, down from eight in the 1980s and all 10 in the 1960s. Meanwhile, there are dozens of examples of economic growth led by rival parties."
So, why is the north bounding ahead of the south?
Apart from better political leaders, Sharma points to three reasons:
One,the north's economic isolation has actually worked in its favour. 'The global credit boom of the last decade passed them by, which meant the crisis that followed didn't leave them broke, and they have room to borrow to build new enterprises".
Two, the global commodities boom has also worked to their advantage, since they are home to rich reserves of coal and iron, and most of India's new steel and power plant projects.
Three,the north has an undisputed demographic edge: half of India's under-15 population resides in just five underdeveloped states-Uttar Pradesh, Bihar, Madhya Pradesh, Rajasthan and Orissa. Literacy rates are also rising faster in the north. Of course, as Sharma notes, a growing pool of young workers can be "a huge advantage, but only if a nation works hard to set them up for productive careers".
Continues on the next page
The end of the South then?
To be sure, not everyone will agree with Sharma.
For one thing, while the North's collective economy may be growing by leaps and bounds of late, don't forget the region starts from a very low base. As Sharma himself points out, Bihar's economy shrank by 9 percent between 1980 and 2003. Scraping the bottom of the barrel on economic growth, the state has nowhere else to go but up.
Economies that start extremely low on the growth scale usually experience high double-digit growth for the first few decades. As they start to mature, growth starts to slow down. For instance, consider the growth rates of developed economies such as the US and Europe -- their long-term annual GDP growth rate is estimated at a mere 2-4 percent compared with India's and China's 6-8 percent.
Of course, no is arguing that south India is highly developed and has little room for further growth. As Sharma notes, the southern states have a per capita income only slightly above the national average of $1,400. Contrast this with China's rich states, which experienced a boom for three decades and reached annual per capita incomes of $15,000-$20,000.
Still, there is no denying that south India, given its relative development, is likely to grow slower than upcoming north's. That does not herald the end of the south's dominance, as this opinion piece by IAS office Srivatsa Krishnaargues in Outlook magazine.
"The south is already established as a growth region," he says. "South India -- Andhra Pradesh, Tamil Nadu, Karnataka, Kerala and Pondicherry -- has a combined state GDP of over $300 billion, securing it a place among the top 30 economies of the world, and contributes over 22 per cent of India's GDP and 28 per cent of its employment. It also produces 38 per cent of India's engineering graduates, 49 per cent of its medical graduates and 25 per cent of its post-graduates each year. The region also provides a higher-than-national average access to basic amenities, with close to 100 per cent electrification of its villages. While schools in UP teach 'b for bomb' and 'c for chaaku', where is the question of the north overtaking the south?"
He emphasises that barring Gujarat and a few other north Indian states, governability remains an issue in the region. "In general, there is comparatively less strife, less violence, more discipline in, say, a Karnataka or a Tamil Nadu as compared to a UP or a Haryana,"he says, although he acknowledges that "without question or qualification, though, the role model for states remains Gujarat on the investment, manufacturing and industry fronts."
In other words, he doesn't buy Sharma's argument of declining southern dominance. His (tongue in cheek) response to whether the north can really overtake the south is Rajinikanth's trade-mark remark: "Silly rascals."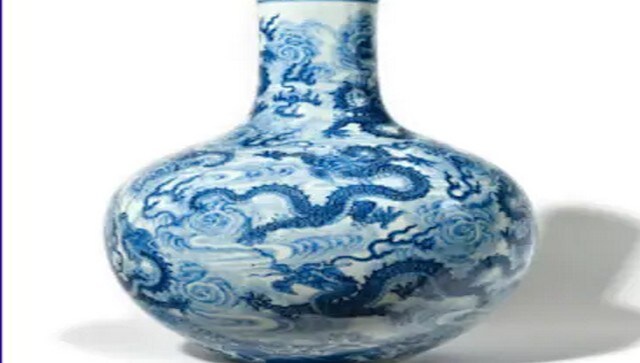 Explainers
The Tianqiuping vase was sent for auction by a woman living in a French overseas territory. The unnamed seller never even laid eyes on the item which she said was left to her by her mother, and which originally belonged to her Parisian collector grandmother
Explainers
Bilaspur authorities demanded that journalists produce 'character certificates' before they are issued passes, which allow them to cover Prime Minister Narendra Modi's rally and meet tomorrow. The notice was withdrawn after outrage from the media and attacks from the Opposition
Explainers
The temple is located in Dubai's Jebel Ali neighbourhood, also known as 'Worship Village', with several churches and the Guru Nanak Darbar Gurudwara nearby. It will be open from 6:30 am to 8 pm and can accommodate around 1,200 worshippers every day