Finance minister Pranab Mukherjee has clearly let go of the one big opportunity he had to make a Big Bang impact and re-establish his boss Prime Minister Manmohan Singh's credentials as a major reformer.
Instead, what Mukherjee has done is to make the right noises, tinker with the tax structure and talk about fiscal consolidation. Not a Big Bang by any yardstick, but perhaps a clear admission that the government's hands are tied given the political compulsions.
But some market experts have taken the announcements on the capital market side and the eventual transition to the much-awaited goods and services tax (GST) regime well. Also liked by the market and the corporate sector, perhaps, is the finance minister's signal that he has taken on board concerns on fiscal consolidation and his realistic approach to the fiscal deficit.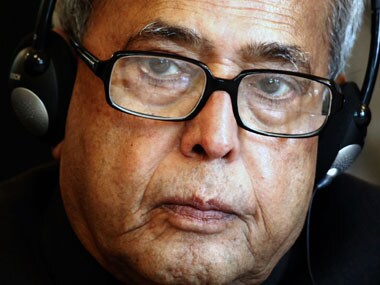 Enam boss Vallabh Bhanshali, for instance, told CNBC-TV18 immediately after the budget speech that he would rather have a finance minister who does not promise the moon and talks of realistic targets. ICICI Bank chief Chanda Kochhar calls the Budget 'pragmatic, believable, credible'.
Pranab Mukherjee seems to be saying yes, times are bad - he spoke of last year (which is still this year till March 31) being the 'year of recovery interrupted' - early on in his speech and then moved on to presenting the fiscal deficit number of 5.9 percent for FY12, a full 1.3 percent slippage from the promised 4.6 percent number.
In fact, the 5.9 percent is even higher than market guesses which had reckoned he would overshoot it by about 1 percent. However, he has promised to bring it down to 5.1 per cent in 2012-13, down 80 basis points (100 basis points make 1 percent), something which was praised by C Rangarajan, the chairman of the Prime Minister's Economic Advisory Committee.
Mukherjee has, of course, made the right noises. He has put forward a five-point programme of what needs attention, among them a focus on domestic demand driven growth recovery; creating conditions for rapid revival of high growth in private investment; addressing supply bottlenecks in agriculture, energy and transport sectors, particularly in coal, power, national highways, railways and civil aviation, and talks of the need for - to use Reserve Bank Governor Duvvuri Subbarao's favourite word - a 'credible' roadmap.
Alongside, he has made some moves on the capital and debt markets front. He has also provided some relief on the personal taxes slabs, and allowed external commercial borrowings (ECBs) for working capital for the beleaguered aviation sector, subject to a cap of $ 1 billion.
Some steps proposed to be taken for deepening reforms in the capital markets have been taken, including simplifying the process of IPOs and allowing qualified financial investors (QFIs) to access Indian bond market.
There is a new law coming for microfinance companies, a new scheme for bringing in retail investors into the capital market through a special scheme and an emphasis of electronic issuance of shares to deepen the market.
He came up with what Firstpost had been talking about - applying the service tax to all services barring a negative list of 17 and hiking service tax from 10 per cent to 12 percent. Withholding tax on ECBs has been brought down to 5 percent from the earlier 20 percent for some stressed sectors.
But in the end, it turned out to be too little at a time when what was widely expected of the finance minister was some big moves on subsidies and clear statements on the general direction of economic reform.
Instead, he merely reiterated the fact that there is a continuing attempt to arrive at a consensus on FDI in multibrand retail and an attempt to move towards 49 percent foreign holding in the aviation sector. He, however, said there would be an "endeavour to keep central subsidies under 2 percent of GDP in 2012-13." Over the next 3 years, this would be further brought down to 1.75 per cent of GDP. This statement itself has warmed the hearts of corporates and markets.
Perhaps, given the general economic and political environment Mukherjee presented his budget in, the absence of any overtly populist moves and of any nasty surprises scores in his favour. At the time of writing this article, the 30-share BSE Sensex was down by around around 1 percent - just a wee bit disappointed, but not spectacularly so.
However, marketmen are still poring over the fine print of the budget, and who knows, they may come up with some more surprises.
Updated Date: Dec 21, 2014 04:46 AM