BRICS hit a wall: No solution yet to capital flight
Unlike their wealthier counterparts at the G7 group, the BRICS are still far from either coordinating monetary policy or jointly intervening in forex markets
Moscow/Brasilia: The leading emerging economies fretted on Friday about spillover effects from a bout of global financial turbulence but plans for joint action to contain the fallout stayed on the drawing board at a G20 meeting.
An exodus of capital from Brazil, Russia, India, China and South Africa prompted by an expected scale-back in US monetary stimulus has raised fears about the health of their economies, which are already losing some of their lustre.
The reversal of the "monetary tsunami" - as Brazil called the flood of cheap money from developed nations - prompted the South American nation's president, Dilma Rousseff, to phone her Chinese counterpart in June to discuss "coordinated action" to offset the sharp appreciation of the US dollar.
"All of the BRICS countries are worried about spillovers," Russian Finance Minister Anton Siluanov told reporters after hosting talks with the emerging markets caucus.
There are reasons for the BRICS to worry. Massive capital outflows have weakened most of their currencies, raising inflationary pressures and forcing Brazil and India to tighten liquidity at a time when their economies are underperforming.
The meeting of the 20 leading world economies was supposed to be the stage for the BRICS to discuss and propose joint measures to limit the fallout of a stronger greenback.
However, unlike their wealthier counterparts at the G7 group, the BRICS are still far from either coordinating monetary policy or jointly intervening in forex markets and on Friday there was no joint action to announce.
The BRICS surprised many by starting work on a $100 billion reserve fund and a joint development bank to reshape the global financial architecture long dominated by rich nations. These new institutions will still take some time to materialize.
A BRICS official in Moscow put it bluntly: "There are no discussions inside the BRICS about measures to battle a stronger dollar ... We just want to lock down what we already agreed on."
Carlos Marcio Cozendey, Brazil's deputy finance minister, said pressure for joint action had subsided after Chairman Ben Bernanke gave reassurances that the US Federal Reserve would not rush to end its monetary stimulus programme.
"We expect that the situation will normalize and the market understand better what are the intentions of American authorities," he told reporters.
At their last summit in South Africa earlier this year, the BRICS, which make up a fifth of the global economy, disappointed many with a lack of conviction to create the new institutions.
BRICS officials have shrugged off criticism saying that it takes time to build institutions. The reserves pool is expected to be formally launched at a BRICS summit in Brazil next year and the bank could take years to start lending money.
Brazil, one of driving forces behind the projects, did not send its finance minister to the G20 this week so he could focus on domestic problems instead.
In its latest health check of the world economy, the International Monetary Fund cut its 2013 growth estimate for Russia to 2.5 percent from 3.4 percent. It sees Brazil growing by 2.5 percent, down from 7.5 percent three years ago.
"The BRICS will only persevere as a group ... if these countries continue to grow," said Marcos Troyjo, a former Brazilian diplomat who is co-director of Columbia University's BRICLab in New York.
Reuters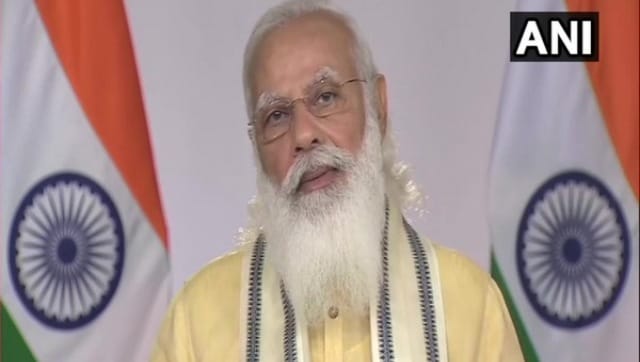 India
In his address, Modi sought the support of the G7 countries for a proposal moved at the WTO by India and South Africa, for patent waiver on Covid related technologies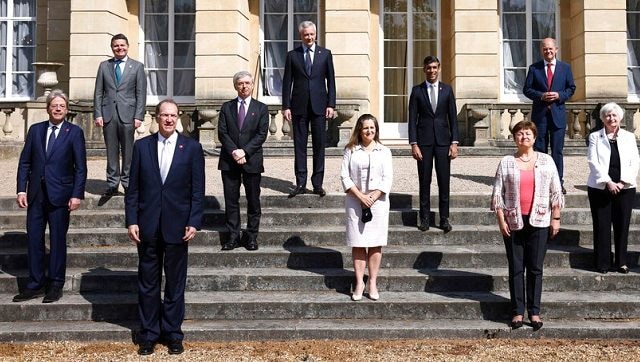 World
Momentum has grown behind the US-led plans to limit the ability of multinationals such as tech giants to game the tax system to boost profits, especially at a time when economies around the world are reeling from the impact of the coronavirus outbreak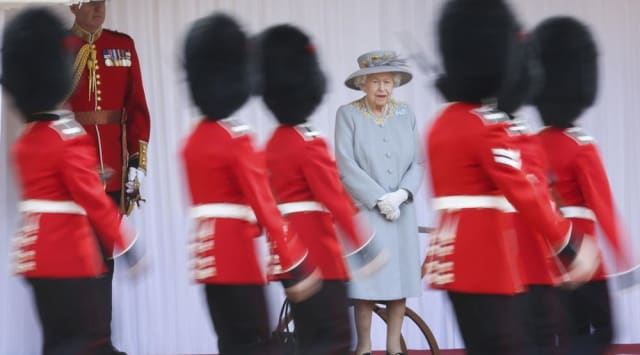 World
The ceremony took place a couple of months after the death of her 99-year-old husband Prince Philip, whose funeral also took place at Windsor Castle.