BJP promises to battle UPA's 'tax terrorism', will push GST
Accusing the Congress-led UPA government of 'Tax terrorism' the party's manifesto promised to provide a 'non-adversarial and conducive tax environment' by rationalising and simplifying the tax structure.<br />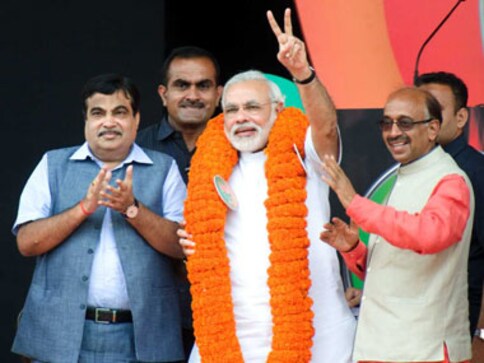 New Delhi: Committing to push Goods and Service Tax (GST) regime, BJP today said it will try to bring on board all states for implementing the indirect tax reform, but remained silent on the proposed Direct Taxes Code (DTC).
Accusing the Congress-led UPA government of "Tax terrorism" the party's manifesto promised to provide a "non-adversarial and conducive tax environment" by rationalising and simplifying the tax structure.
The UPA government came out with the retrospective amendments to the Income-tax Act 1961 to undo the Supreme Court judgement in the Vodafone tax dispute, inviting sharp criticism from global investors.
The manifesto said the "UPA Government has unleashed 'Tax terrorism' and 'uncertainty', which not only creates anxiety amongst the business class and negatively impacts investmentclimate, but also dents the image of the country".
BJP, it said realises the importance of having a tax policy roadmap, so that people are aware of the future and plan accordingly.
The GST, which proposes to subsume all indirect taxes like excise and service tax, has been opposed by several states including BJP ruled Gujarat and Madhya Pradesh. A constitutional amendment bill to introduce GST in the country is pending in Parliament since 2010.
The UPA government has also been pitching for reform in direct taxes by bringing in DTC, but the BJP manifesto is silent on the issue.
However, it does stresses on rationalisation and simplification of tax regime.
Manifesto says that BJP government will "overhaul the dispute resolution mechanisms...provide tax incentives for investments in research and development, geared towards indigenisation of technology and innovation".
Recently the Finance Ministry made public a new revised draft DTC bill, which has proposed 35 per cent tax on super-rich, but was not in favour raising limit for tax exemption and subsequent changes in other slabs.
The DTC proposes to replace Income-tax Act.
PTI