Why St Stephen's male reservation proposal is laughable
Principal Valson Thampu of St. Stephen's has created a university-wide ruckus with his latest proposal that the elite institution have 40 percent reservation for male students.
Principal Valson Thampu of St Stephen's has created a university-wide ruckus with his latest proposal that the elite institution have 40 percent reservation for male students. The reason: apparently when the college turned co-eductional in 1975, it was believed that 75% of the students should remain male. Now 64% of the students at St Stephen's are female and clearly the Academic Council, the Church and the Principal Valson Thampu all feel the need to ask; where have all the boys gone?
A lot of my friends ended up sharing this news on Facebook (Note: I am an alumnus of St Stephen's) and we were all wondering if this was perhaps the most insane idea that one had heard in a long time. Can we really argue that women have achieved everything and that we are now on par with men? The idea that men need reservations in a country where women continue to face discrimination is laughable and the fact that it comes from India's leading institution is disturbing.
With Stephen's, the fight for gender equality has not been easy. When women were finally admitted to the college in 1975, female 'residences'—  aka the Stephanian fancy word for hostels— were not made available till 1997 when the Allnutt South block was converted into a girls hostel. The college administration, didn't however, feel that it should make any further effort to accommodate more female students on campus. This, when the college had six very spacious (atleast by Indian standards) hostels within its grounds.
For female outstation students the lack of a hostel facility often meant that their parents weren't willing to let them join. I remember my own father flatly told me that I wasn't going to the campus till I got a hostel.The second block/residence that was converted into a girls hostel happened much later in 2004 and the third only in 2008. The third hostel was the result of much struggle and protests from  female students.
Residence on St Stephen's is an integral part of the Stephanian experience. To have four residences for boys and only two for girls even when the number of female students who had joined the campus was increasing day by day, was terribly unfair. The result was that many girls often had to look for accomodation outside the campus in PG's where they faced a number of issues such as harassment from landlords, arbitrary rent hikes, etc.
In addition to the disproportionate number of hostels, boys on campus have much more freedom of movement. Girls are locked up in their hostel block after ten. As a student, it was frustrating to realise that while my male friends were free to do what they wanted at night, the rest of us girls were expected to be dutifully locked inside our block sharp at ten.
But the discrimination against girls doesn't end with accommodation and freedom of expression. In 2007,  a foreign exchange student accused a Sanskrit teacher of sexual abuse. The manner in which the college handled the matter was rather disappointing. While the College's sexual harassment committee held him to be guilty of the act and sent out a list of strong recommendations to the Principal and the Supreme Council of the college, the latter chose to ignore these recommendations.
The accused only had to sign a bond of good behaviour. At the time of the incident this caused much anger amongst students and staff who were aghast that the College had acted so callously in the incident.
Getting admission into St Stephen's is considered to be a matter of privilege and a source of extreme pride for parents and students alike. But for an institution that prides itself as a leader of liberal education in India, it is still steeped in a regressive mode of thinking, where girl students find themselves facing too many restrictions. The latest suggestion, of 40 percent male reservation, seems like a further attempt to undo even the limited triumphs that female students have struggled to achieve.
Find latest and upcoming tech gadgets online on Tech2 Gadgets. Get technology news, gadgets reviews & ratings. Popular gadgets including laptop, tablet and mobile specifications, features, prices, comparison.
India
In the context of rape in particular, the trend of the accused seeking to prevent the media from covering trials presents a unique challenge for media reportage.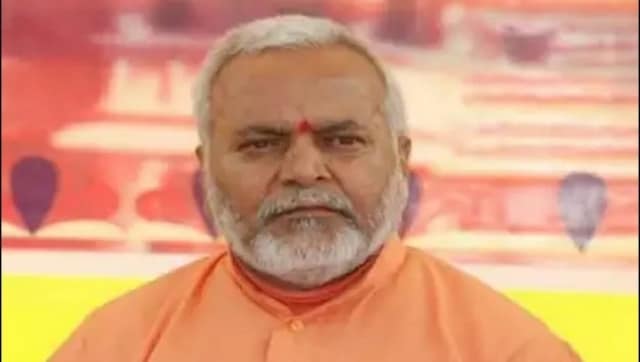 India
The student turned 'hostile' at a hearing in a special court in Lucknow as prosecution lawyers moved an application under the Criminal Procedure Code, seeking action against her for perjury
India
The family, in their FIR said that four men from their neighbourhood were harassing young girls of the family, which was bitterly resisted by their mother Savita Devi (55)