Pepper spray selling like hot cakes in Delhi
Pepper spray dealers said there is a whopping increase in the sales of pepper sprays in the past few weeks
New Delhi: After the heinous attack on a physiotherapy intern in Delhi, pepper sprays are flying off the shelves with more and more women taking their security in their own hands.
Pepper spray dealers said there is a whopping increase in the sales of pepper sprays in the past few weeks - ever since the 16 December incident of the gang-rape of a 23-year-old in the city.
"Usually we sell about 10 to 20 cans per month. But after the Dec 16 incident, I'm selling almost 50 pepper spray cans everyday," Manish Mitra, a dealer, told IANS.
"Lots of inquiries are pouring in and there are also bulk order from offices, particularly BPOs in National Capital Region (NCR)," he added.
He also said cans come in different sizes and the price ranges from Rs 150 to Rs 500. A normal pepper spray can usually has 35 grams of pepper and expires after three years.
The mix of pepper and other chemicals cause a burning sensation in the eyes and on the skin. An advertisement of a "self defence pepper spray" Bodygard goes on to detail what else it can do — "Inflame his throat; Inflame his lungs; Make him temporarily blind... Cut off all his functions except breathing".
It is just not young working women who are relying heavily on pepper sprays for their safety. Many companies are also making bulk orders — to instil security in their women employees who work late in the night.
"We have taken the issue of employee safety very seriously. We have ordered pepper sprays for our women employees in our company. We will also inform them how and when to use it," a senior manager of a BPO in Noida said, pleading anonymity.
Police said they have no problem.
"Carrying knives, chilli powder or sprays will help women defend themselves against any man who may harass them. Any woman can attack the attacker in self-defence. But it should not be used without provocation and there should not be any misuse. We don't mind citizens taking such self-defence measures. A woman can raise an alarm after attacking (with the spray) and then call for police help," Deputy Commissioner of Police (North) Sindhu Pillai told IANS.
Many women said they are also buying specialised pepper sprays.
"I searched online and finally got a chilli powder pepper spray couriered from Mumbai. Just a pepper spray will not be enough. All my friends are turning to pepper sprays. I am sure very soon specialised pepper sprays will will be soon sold in ordinary shops," Mona Singh, who is working in a multinational company, said.
She said the attack on the woman has created so much fear among her friends and colleagues that their parents are pushing them to take self-defence classes.
Nazia Rehman, who works as a human resource manager in a private company, said her parents are on tenterhooks whenever she comes home late.
"It is difficult to make them understand. So I have bought a pepper spray. That has reassured them a bit," she said.
"The incident has shaken all of us. It has also added to the fear and parents are the first one to add to the fear. We cannot stop working or going out. So the best way is to rely on oneself for protection," Rehman said.
Added Deepali Sharma, a student: "Pepper sprays are definitely helpful. We can use this in adverse situations. The spray shoots six feet so you can keep a safe distance from your attacker also."
The young woman, who was tortured and gang-raped in a moving bus 16 December, died 29 December in a Singapore hospital.
The monstrous attack, that made news around the world, led to an outpouring of grief and outrage, with protesters demanding death for the rapists and stricter anti-rape laws.
IANS
Find latest and upcoming tech gadgets online on Tech2 Gadgets. Get technology news, gadgets reviews & ratings. Popular gadgets including laptop, tablet and mobile specifications, features, prices, comparison.
Arts & Culture
Every Friday, we'll bring you a curated list of online experiences — performances, talks, tours, screenings — to mark on your weekly calendar.
India
Talking to reporters about preparations for the next Parliament session, beginning 28 January, Om Birla said the Parliament canteens will now be run by ITDC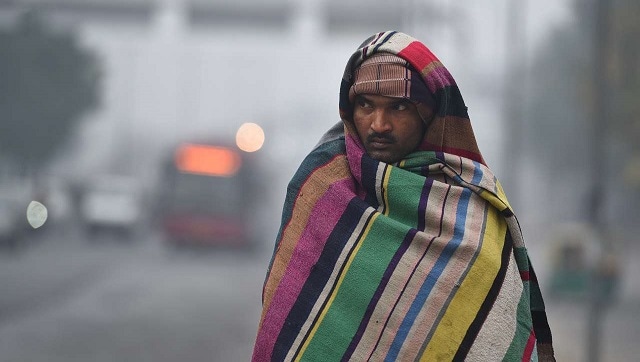 India
The weather stations at Lodhi Road and Ridge recorded a minimum of 2.4 and 3.6 degrees Celsius, respectively