How do you plan to accommodate migrants, Mr Chidambaram?
The Economic Survey of Delhi 2007-2008 put the annual migrant influx to the city at 2.5 lakh. Almost an equal number is added by birth, says the survey.
New Delhi: Cities test your resilience. Surrender is oblivion. Courage is life.
It is courage which makes Shabnam, 49, carry on with her life at Lal Bagh area in East Delhi. Bulldozers have razed her shanty, thrice, in the last eight years. On all three occasions, she claims, the occupants of 200 odd slums were given two hours to evict. The first demolition taught her a lesson. She never made a pukka structure again. Her shanty, around five feet in height, is made of straw, tin, raxene and asbestos.
The thought of relocating has never occurred to her though.
"I have been living here for 22 years now. All my kids were born here," said the mother of six.
Three decades ago, Shabnam's husband Shakeel left his Aligarh home for Delhi in search of a job. And when Shabnam, a native of Etah district in Uttar Pradesh, married him, she moved to live in a slum for the first time in her life.
The slums — each unit, accommodating four to ten people — are sandwiched between pillars of a flyover and a metro station, both symbolising India's eight percent growth story. The shanty town appears to be a footprint of the development the national capital has been witnessing since independence.
On another side of the shanties, is a heap of garbage where people go to attend nature's call. It also sometimes serves as a playground for the slum's children, when they are unable to play on the adjacent road.
Our home minister has a vision — that 85 percent of us should be living in cities.
A little less than four years ago, when Mr Chidambaram was asked by Tehelka about his vision to eradicate poverty, he had said, "My vision of a poverty-free India will be an India where a vast majority, something like 85 percent, will eventually live in cities. Not megalopolises but cities."
He explained his reasoning to Tehelka, thus, "In an urban environment it is easier and more efficient to provide water, electricity, education, roads, entertainment and security rather than in 6,00,000 villages."
Obviously, Shabnam and crores like her do not fall in the home minister's line of vision.
According to a 2011 report by the Indian Institute of Human Settlement, Delhi gets more migrants than anywhere else in the country. 
This glimpse presents a catastrophic picture and it should be thought-provoking for some one conceiving a policy which transports the country's citizens to its cities. As of now, the idea appears insane. An acute housing shortage, one of the scales to gauge the issue at hand, stares the megapolis in its face.
The Economic Survey of Delhi 2007-2008 put the annual migrant influx to the city at 2.5 lakh. Almost an equal number is added by birth, says the survey. The Delhi Human Development Report of 2006 put the city's housing shortage at 300,000 units.
The continuous migrant influx and the collapse of public land and housing policy, ensures that there has been a substantial increase in housing stock outside the formal system. The result being unauthorised colonies and jhuggi and jhopdi or JJ settlements, as the authorities call them.
In the 1991–2001 decade, Delhi added 0.93 million housing units. In 2001, the Municipal Corporation of Delhi (MCD) declared 13 lakh of them, as illegal.
A little over two-thirds of housing in Delhi is owner occupied.
One out of four houses in Delhi does not have a piped water connection. One out of five don't have toilets.
This story reflects urban India — which has more than 80-million-poor living in its cities and towns, with slums being home to 22.6 percent of the urban population, according to the India: Urban Poverty Report 2009 prepared by UNDP.
"It is a flawed theory to believe that cities have more absorbing capacity," said Anand Kumar, professor, social sciences, Jawaharlal Nehru University.
"Let us admit that we are not able to provide them a good quality of life in cities. The land policies we have been following are criminalising a very large set of population. They are forced to do unauthorised construction," he added.
Ten years ago, MCD's slum and JJ department declared that 22 percent of Delhi's total population was living in JJ clusters. That was the last time the department did such a headcount.
Since then, around 7 lakh people have seen bulldozers make their shelters a pile of rubble. More than 32,000 families were removed from the Yamuna riverbed in the wake of the CWG 2010. The last eviction of this scale took place during another sports extravaganza — the 1982 Asian Games.
To heal their wounds, the government relocated them to plots on lease, on the outskirts of the city.
Bawana, one such resettlement colony, is located at the North-West end of the city, dangerously close to one of the biggest garbage heaps you may have seen. The nearest metro station is an hour away.
The colony is unlivable even by the lowest standards. The view is framed by large swathes of garbage, mud, open drains, pigs and flattened cakes of excreta.
Raziya used to work as a domestic help in East Delhi before shifting here. She finds the two hours journey to Dilli harrowing. Her husband, Usmaan, works in a garment factory in Seelampur area. "Earlier both of us used to work. Now whenever there is a festival around, he does double shifts so that we can have some sweets in the family," said Raziya.
The idea was that the industrial houses in Bawana would absorb the workforce here. But in the presence of cheap labour from Uttar Pradesh and Bihar, Bawana natives stand no chance.
"I have never seen such a horrible situation anywhere in the world. It is hell," said KT Ravindran, architect and former president, Delhi Urban Arts Commission.
Resettlement colonies are only for those who could produce documents to show that they came to Delhi before the cut-off date.
Others continue to swarm the city's footpaths, night shelters, foot-over bridges, warehouses, parking lots, temples, subways, railway stations and slums — now home to one fourth of Delhi, despite all the clean-up drives.
Continues on the next page
A 2010 survey sponsored by the state government found that there were 67,000 homeless in the national capital.
Given this stated situation, are the authorities failing to do their job? Or is there more to it?
"The current model of urbanisation is resource and capital intensive and facilitates amenities to urban upper and elite classes in terms of large apartment complexes, shopping malls, multiplexes and parking lots," the UNDP's report India: Urban poverty report 2009, pointed out.
In the name of being pragmatic, we have become commercial. Policies are made considering commercial interests, more than social gains.
"We are trying to provide housing for 60 years now. It is barely 15 years since we planned the metro. Look how successfully we have done it. Where are the Shreedarans of the world when it comes to planning for the poor?" asked Ravindran.
All of the above is compounded by something bigger and complex in the making. Every crime, from pick-pocketing to murder and rape, is believed to have been perpetuated by the migrant.
We tend to talk about 'us' and 'they'.
Ironically, the very man, who dreams of emptying the villages in cities and towns, also blames migrants for rising crime in cities. "...nevertheless crime takes place because Delhi attracts a large number of migrants. There are a large number of unauthorised colonies. And these migrants who settle in city's north-west colonies carry a kind of behaviour which is unacceptable in any modern city. So crimes do take place," Chidambaram told reporters on the sidelines of a function in Delhi on 12 December 2010.
Between 2009 and 2010, the national crime rate increased by 3.4 percent. In 35 mega cities, it increased by 7.3 percent. According to the National Crime Records Bureau, 12. 5 percent of these crimes took place in Delhi, followed by Mumbai and Bengaluru. The available crime data does not provide any association between rising crime with migrant influx or urban poverty.
"Poverty, like urbanisation, bears no significant association with murder rates; to the extent that there is any association, it is negative (that is, higher poverty levels are associated with lower murder rates). This goes against another common belief, that murder rates are particularly high among the poor," noted economists Jean Dreze and Reetika in the paper 'Crime, Gender, and Society in India: Insights from Homicide', published in Population and Development Review.
"The sociology of crime, however, suggests that the changes taking place in society may also have much influence on crime rates. For instance, while there may be little relation between the level of urbanization and the murder rate at a given point in time, a high rate of growth of cities may be associated with a high murder rate in urban areas (and perhaps even in rural areas)," warned the paper.
And the changes that are taking place, are for the worst.
A recent report by OECD (Organisation for Economic Cooperation and Development) mentioned India as "One country that has experienced a significant increase in earnings inequality over time, where the ratio between the top and the bottom deciles of the wage distribution has doubled since the early 1990s."
On average, close to 2,000 people quit farming in the country everyday, noted senior journalist, P Sainath.
They are trapped in, what Sainath calls, "footloose" migrations — the desperate search for work driving poorer people in many directions without a clear final destination.
"I see a very disturbing picture if we work on shifting the population to cities. There will be crime, social tensions and strife within the society. A lot of them will be attracted to the Maoist ideology," said Prakash Singh, former director general, Border Security Force.
Experts warn that changing social dynamics coupled, rising aspiration power, the 'crorepati syndrome' work as a deadly combination essentially in the absence of a social security system for the urban poor.
"In the village you are close knit society, you cannot break the norms easily. Urbanisation leads to an individualistic society. You can live life on your own terms. You have no identity and accountability," said Dr Vijay Raghavan, assistant professor, criminology, Tata Institute of Social Sciences.
Lal Bagh will continue to haunt Delhi and its arm-chair planners as long there is development.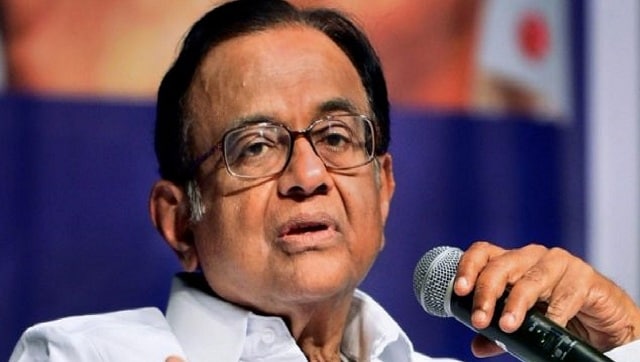 India
'Abide with me', written by Scottish Anglican poet and hymnologist Henry Francis Lyte in 1847, had been part of the Beating Retreat ceremony since 1950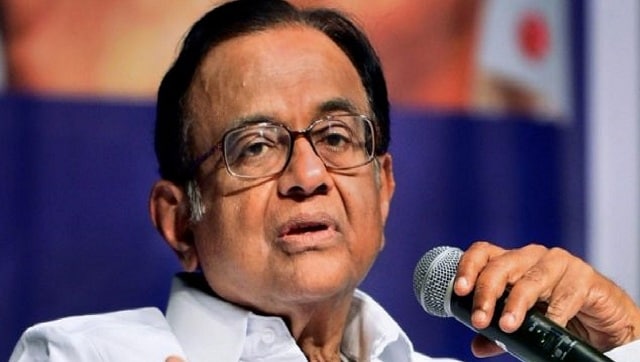 India
His statement comes three days after TMC leader Abhishek Banerjee said that if Congress fails to dislodge the BJP from power in Goa, then Chidambaram, who is Congress' state election in charge, should own up the responsibility and resign