New Delhi: For women facing sexual harassment in Delhi Metro or railway stations in the city, help will soon be available at the spot.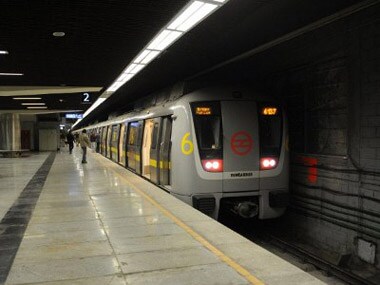 Within the next two to three months, Delhi Police will start help desks manned by women inside eight metro and five railway stations to lend security to women commuters.
The desks are part of initiatives police have taken after the torture and gangrape of a 23-year-old woman inside a moving bus on December 16 and her subsequent death, an incident that shook up the capital's complacency.
Women officials currently handle help desks at 180 police stations in the city.
Joint Commissioner of Police SBK Singh, in-charge of crime and railways, said the idea behind setting up desks at metro and railway stations was to ensure women did not find it difficult to lodge complaints.
"All complaints related to women will be heard by these women officers. Priority will be given to such complainants," Singh told IANS.
"We want to ensure safety and security for women at every place in the city," he said.
The desks will be set up at police stations in metro and railway stations.
He said police were considering setting up the help desks for long but the plan was expedited after the gangrape incident.
He said the help desks would come up at metro stations - Kashmiri Gate, Shastri Park, Rithala, Raja Garden, Qutab Minar, Indira Gandhi International Airport, Yamuna Bank and Kalkaji Mandir. Helpdesks will also be set up at Old Delhi, New Delhi, Sarai Rohilla, Hazrat Nizamuddin and Anand Vihar railway stations.
Currently, around 200 police officials are posted at metro police stations, of which 30 are women, while over 600 personnel are deployed at the five railway police stations, another police officer told IANS.
The police look after 129 metro stations and tracks running up to 170 km.
Last year, the metro police stations registered 291 criminal cases as compared to 308 cases in 2011. "The volume of commuters is so large that the task of policing at crowded stations sometimes become very difficult," said the officer, who did not want to be named. "Despite challenges, metro police have been able to achieve commendable results in terms of policing. We want women to feel safe and secure when they are travelling."
Around two million people travel by the Delhi Metro on weekdays.
Central Industrial Security Force, which guards the metro, has also increased the number of women personnel to 25 percent. They patrol trains, do checks and frisk passengers.
Delhi Metro is also likely to reserve two compartments for women in eight-coach trains, said an official. Currently, only one compartment is reserved for women. The step was taken in October 2010 and a fine of Rs. 250 is imposed on men who enter coaches reserved for women commuters.
IANS
Updated Date: Feb 15, 2013 21:38 PM