Breathing world's dirtiest air, Delhi needs to clean up its act now
Now that Delhi, and 13 other Indian cities, have been named and shamed, it's incumbent upon the government to take steps urgently before the world starts shunning our cities.
With the WHO's latest report on air pollution, Delhi stands exposed, dirty and ashamed. As a city, it has the worst air in the world. Keeping Delhi company are 13 other Indian cities out of the 20 worst air-polluted places in the world.
Delhi's record is shocking. It has a concentration of 153 micrograms of suspended particulate matter that is less than 2.5 microns in size (PM2.5), which has serious impact on human health. In terms of particulate matter that is less than 10 microns (PM10), Delhi's annual average measurement is a scary 286. The only consolation in the case of its PM10 record is that it's not the worst in the world; another Indian city - Gwalior - fares worse, with 329 micrograms.
The guideline values for PM2.5 and PM10 are 10 and 20 each. Delhi's values are 15 and 28 times (respectively) more than what's considered safe.
What does it mean?
It means that Delhi's air has "tiny particles (PM10 and PM2.5) that can go deep inside our lungs and trigger respiratory and cardiac problems as well as lung cancer". And the reasons? "Reliance on fossil fuels such as coal fired power plants, dependence on private transport motor vehicles, inefficient use of energy in buildings, and the use of biomass for cooking and heating."
According to WHO, air pollution is a major environmental risk to health. By reducing air pollution levels, countries can reduce the burden of disease from stroke, heart disease, lung cancer, and both chronic and acute respiratory diseases, including asthma. Outdoor air pollution in both cities and rural areas was estimated to cause 3.7 million premature deaths worldwide in 2012. About 88% of those premature deaths occurred in low- and middle-income countries. The highest number were in the South East Asia (WHO's categorisation which includes South Asian countries such as India) and Western Pacific.
According to International Agency for Research on Cancer (IARC), outdoor air pollution is carcinogenic to humans, with particulate matter most closely associated with increased cancer incidence, particularly the cancer of the lung. It also has a bearing on the cancer of the urinary tract and bladder.
Both at the macro and micro levels, Delhi's reasons for its air pollution are obvious. It has the largest number of vehicles in the country, huge traffic congestions and unhindered deforestation and other means of emission that make its air thick with particulate matter. As Anumita Roy Chaudhary, executive director of Delhi-based advocacy group Centre for Science and Environment told Hindustan Times in January, "Policy-makers have failed to take the kind of action needed to check phenomenal growth in air pollution in India. The gains of the introduction of CNG in 2000 have been lost. We are heading for dark days if policy-makers fail to wake up to the growing environmental health hazard." Satellite data obtained by NASA in January also had shown Delhi to be the worst air-polluted city in the world.
Now that Delhi, and 13 other Indian cities, have been named and shamed, it's incumbent upon both the central and the state governments to take both short and long term steps urgently before the world starts shunning our cities. It's time that industries used clean technologies to reduce smoke emission, and agriculture waste (a source of methane gas emission) is handled better. In terms of vehicular emission, there's no other way but to expand public transport, or rather, rapid transport systems and increased allocation of space to cycles and pedestrians. Power generation needs to go in for low emission fuels and renewable sources. In waste management, newer methods of reprocessing and low cost alternatives to open burning are unavoidable.
In terms of big cities, Delhi's phenomenon seems to be something that its government and people need to be seriously worried about. In comparison to its PM2.5 value of 153, Chennai's value is only 24 and Bangalore's 45. Hyderabad, Kolkata and Mumbai have recorded 38, 43 and 45 respectively. A small city such as Thiruvananthapuram in Kerala has a very low PM2.5 value of 23, evidently because of fewer vehicles and very limited emission from all possible sources.
It's time to turn around shame, and reduce the burden that we impose on our health. Delhi must learn from its mistakes before it's too late.
Check out these graphs showing how badly Delhi fares on air pollution in India and across the world
Find latest and upcoming tech gadgets online on Tech2 Gadgets. Get technology news, gadgets reviews & ratings. Popular gadgets including laptop, tablet and mobile specifications, features, prices, comparison.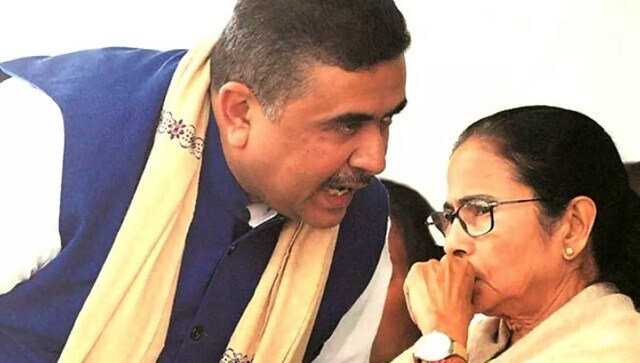 Politics
It is important to remember that Suvendu Adhikari barely got two MLAs to quit alongside him from his 'stronghold' and another three from other districts
World
Pompeo has been tagged by a number of officials and analysts with the dubious distinction of the worst secretary of state in American history
India
It is time for the stakeholders to formulate a plan that will keep principles of sustainable tourism upfront. The pandemic has forced consumers to be more cautious and focus on sustainability and local communities