1.4 lakh apply for Delhi University admissions
Nearly 54,000 seats are up for grabs in around 70 colleges affiliated to Delhi University.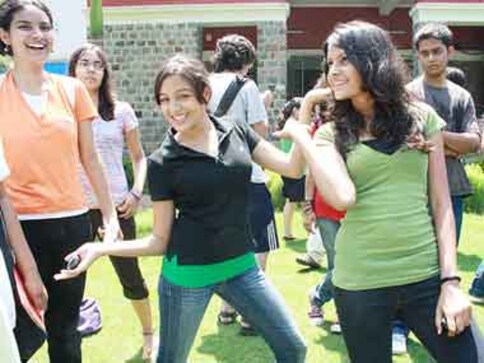 New Delhi: The number of applications received by the Delhi University this year has crossed 1.4 lakh, of which 43,000 came online, an officials said Monday, on the last day for receiving applications for the 2012-13 session.
In all, we received 1,03,500 offline applications and 43,300 came online," the dean for student welfare, said JM Khurana. The admission counters closed at 4pm on Monday.
The last day rush meant that the counters for receiving forms at the university's north and south campuses, which had opened half an hour earlier at 9.30am and were scheduled to close by 1pm stayed open till 4pm.
"Originally, we had planned to keep them open till 1 p.m. while the application forms could be submitted at 12 designated post offices around the city till 4pm, so anyone running late would still be able to submit forms," deputy dean for student welfare, Gurpreet Singh Tuteja said.
The online submission of forms stopped one hour later at 5pm on Monday.
However, these alternative methods hold no charm for the applicants who stood in long queues at the university counters. Compared to the applicants in the campus, there were hardly any aspirants at Head Post Office Lodhi road, one of the designated post offices where forms could be submitted.
Incredibly, some of the applicants did not even know that Monday was the last day for submission of application forms. Others recounted various reasons for turning up at the last moment.
"I was busy with various coaching classes and tests earlier, so I kept on pushing the submission till now," claimed Roshan, an admission seeker from south Delhi's Saket area.
Nearly 54,000 seats are up for grabs in around 70 colleges affiliated to Delhi University. An estimated 125,000 students had applied for various courses in the university last year.
IANS
Education
St Stephen's College has said that it would give only 85 per cent weightage to Common University Entrance Test and the remaining 15 per cent will be based on interviews conducted by the college for admissions across categories. However, Delhi University has said no interviews should be held
India
His right to privacy, life and liberty is at risk because he cannot use the toilet, take bath, or change clothes in front of a camera that's running 24 hours, said his family in a letter to Maharashtra home minister
India
Minister for Education and Skill Development and Entrepreneurship Dharmendra Pradhan will be also attending the event beginning from 12 noon on Thursday