ECB cuts interest rates to record lows to battle eurozone deflation threat
The ECB cut its main refinancing rate to 0.05 percent from 0.15 percent.
Frankfurt: The European Central Bank cut interest rates to new record lows on Thursday, unexpectedly lowering borrowing costs to try to lift inflation from rock-bottom levels and support the stagnating euro zone economy.
The ECB cut its main refinancing rate to 0.05 percent from 0.15 percent. ECB President Mario Draghi had said after the ECB's last rate cut in June that "for all the practical purposes, we have reached the lower bound".
In a landmark speech on Aug. 22, however, Draghi said indications from financial markets showed inflation expectations "exhibited significant declines at all horizons" in August.
Euro zone inflation slowed to 0.3 percent last month, sinking deeper below the ECB's target of just under 2 percent and raising the spectre of deflation in the euro zone.
On Thursday, the ECB also said it had lowered the rate on bank overnight deposits to -0.20 percent, which means banks pay to park funds at the central bank, and cut its marginal lending facility - or emergency borrowing rate - to 0.30 percent.
Markets now turn their attention to ECB President Mario Draghi's 1230 GMT news conference, at which he is expected to give a more detailed explanation of the ECB's decision.
Reuters
Sports
Loew is under pressure after Germany crashed to a 2-1 home loss to North Macedonia in a World Cup qualifier, four months after a 6-0 drubbing by Spain in the Nations League.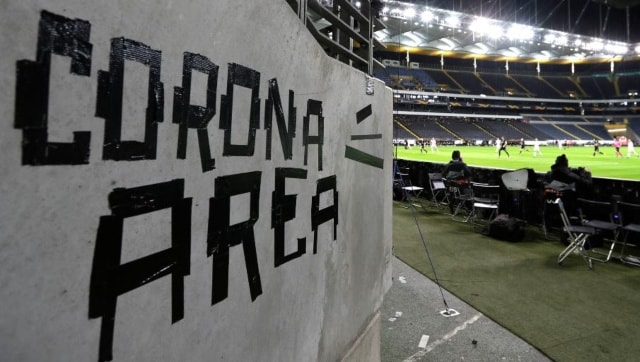 Sports
The remaining four — Munich, Rome, Bilbao and Dublin — have been given until 19 April to release their plans "and final decisions will be made on that date regarding the staging of matches in those four venues", European football's governing body said in a statement.
Sports
Munich's Allianz Arena is scheduled to host Germany's pool matches against France on 15 June, Portugal (19 June) and Hungary (23 June), as well as a quarter-final (2 July).