AT&T agrees to pay $105 mn for putting unauthorised charges in customers' bills
The settlement comes after years of complaints from consumers about being charged for services, for example daily horoscopes or trivia, that they never requested.
WASHINGTON (Reuters) - Telecommunications giant AT&T Inc has agreed to pay $105 million to settle allegations that it put unauthorized charges on customers' cell phone bills, a practice known as cramming, the Federal Trade Commission said on Wednesday.
The settlement comes after years of complaints from consumers about being charged for services, for example daily horoscopes or trivia, that they never requested.
AT&T will pay $80 million to refund customers while $20 million is earmarked for penalties and fees to all 50 U.S. states and Washington, the FTC said. Another $5 million in penalties will go to the Federal Communications Commission, the agency said in a statement.
In its complaint, the FTC alleged that for companies whose billing was handled by AT&T, as many as 40 percent of subscribers complained about the charges.
Under pressure from state attorneys general, AT&T, T-Mobile US , Verizon and Sprint agreed in November to stop billing customers for such third-party services.
AT&T said it had "rigorous protections" in place against unauthorized billing but it eventually scrapped what it called premium short messaging services, or PSMS services.
"Today, we reached a broad settlement to resolve claims that some of our wireless customers were billed for charges from third-parties that the customers did not authorize. This settlement gives our customers who believe they were wrongfully billed for PSMS services the ability to get a refund," an AT&T spokesman said in an emailed statement.
Edith Ramirez, chairwoman of the FTC, said she was pleased that consumers would get refunds.
"This case underscores the important fact that basic consumer protections, including that consumers should not be billed for charges they did not authorize, are fully applicable in the mobile environment," she said.
In July, the FTC filed a complaint against T-Mobile USA, accusing the wireless provider of cramming millions of dollars of unauthorized charges onto customers' bills.
The commission asked the court to order T-Mobile US, the fourth-largest U.S. mobile phone provider by number of customers, to stop mobile cramming, provide refunds and give up any revenues from the practice.
The FCC is also investigating T-Mobile US for cramming.
The FTC has also moved against the smaller companies which originate the charges.
The charges for ring tones, subscriptions for love tips, horoscopes and the like sent to subscribers by text message usually cost about $9.99 per month. The wireless carrier kept at least 35 percent of that charge, the FTC said.
They are often buried in multi-page cell phone bills and described generically, for example as "usage charges."
AT&T shares were down 0.2 percent in midday trading.
Reuters
First Cricket News
A yet-to-be-determined qualifier will complete the eight-team competition, the International Cricket Council (ICC) and the Commonwealth Games Federation (CGF) announceed.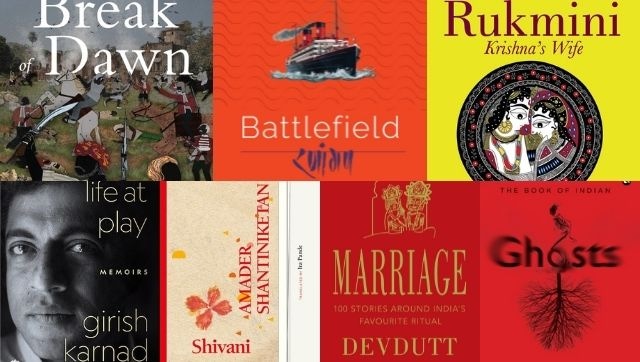 Lifestyle
Our weekly roundup of books that should be on your radar.
Arts & Culture
This Life at Play has been translated from Kannada in part by Karnad himself and in part by award-winning translator Srinath Perur.