Zomato invests in Pickingo, Grab; partners Delhivery
Founded in 2008, Zomato has raised a total of $163 million till now in funding and has a presence across 22 countries.
New Delhi: Online restaurant guide and food ordering company Zomato has picked up stakes in logistics firms Pickingo and Grab and partnered with Delhivery to leverage its food delivery services.
With these deals, Zomato will target restaurants across the country that do not otherwise deliver.
However, the firm did not disclose the sum it has invested.
"We have unequivocally the largest restaurant base in India and we will work closely with Pickingo, Grab, and Delhivery to improve the last-mile delivery experience for users placing orders online on Zomato," Zomato founder and CEO Deepinder Goyal said.
So far, restaurants have been delivering on their own, but with this partnership, Zomato will also be able to target restaurants across the country that don't otherwise deliver, he added.
The company is also launching an online ordering service in Dubai, Australia and South Africa later this month.
On similar lines, Zomato is also in talks with hyperlocal logistics firms in other countries to ensure that it is able to provide a seamless and quality experience to it's users, Goyal said.
"This investment will not only infuse funds into the company but will also allow us to scale rapidly with Zomato's online ordering business, while also leveraging Zomato's strong relationship with restaurants across the country," Pickingo co-founder and CEO Rahul Gill said.
In similar vein, Grab co-founder and director Pratish Sanghvi said that last mile logistics are a challenge for most merchants across India, especially restaurants, and "we view this investment as a great opportunity to solve this problem using technology along with Zomato".
Commenting on the partnership, Delhivery founder & CEO Sahil Barua said: "Delivery logistics for restaurants have always been a challenge, and we believe the technology-first approach will help simplify operations for them, as well as enrich customer experiences."
Founded in 2008, Zomato has raised a total of $163 million till now in funding and has a presence across 22 countries.
PTI
Find latest and upcoming tech gadgets online on Tech2 Gadgets. Get technology news, gadgets reviews & ratings. Popular gadgets including laptop, tablet and mobile specifications, features, prices, comparison.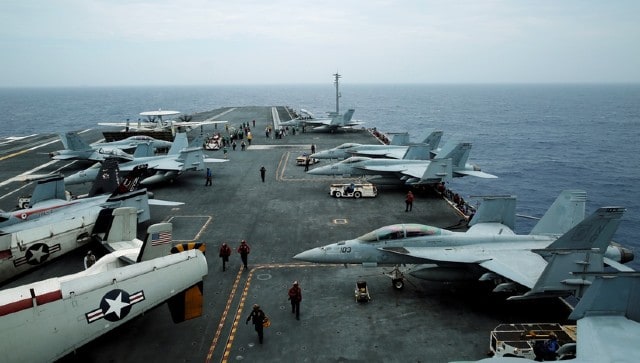 India
Just like then Australian prime minister Kein Rudd didn't want to antagonise China, and hence pulled out of the quad in 2008, India too had been treading carefully in matters involving the Chinese
India
India has already received over $20 billion during the first 6 months of this year from across the globe at a time when COVID-19 pandemic is at a peak, the prime minister said.