Yet another banking fraud: CBI files case against Hyderabad's Totem Infrastructure for cheating 8 banks of Rs 1,394 cr
Yet another bank fraud has come to light, with the CBI filing a case against Hyderabad-based Totem Infrastructure Ltd for allegedly defrauding a consortium of eight banks led by Union Bank of India (UBI) to the tune of Rs 1,394 crore
Hyderabad: Yet another bank fraud has come to light, with the CBI filing a case against Hyderabad-based Totem Infrastructure Ltd for allegedly defrauding a consortium of eight banks led by Union Bank of India (UBI) to the tune of Rs 1,394 crore.
A Central Bureau of Investigation (CBI) team also carried out raids at several places here after filing the FIR against the firm and its Promoters and Directors Tottempudi Salalith and his wife Tottempudi Kavita.
The CBI filed the case on the basis of a complaint filed by UBI which was cheated of Rs 303.84 crore by the firm.
"Loan was taken from a consortium of eight banks including UBI which was the lead bank. Total dues outstanding for the consortium is Rs 1,394.43 crore. This account became NPA on 30 June, 2012 after loan and interest payment default," a CBI official said.
Totem Infrastructure was in the business of road projects, water works and building construction.
It is alleged that funds were diverted and expenditure was inflated, the official said.
On Wednesday, the CBI filed a case against a Chennai-based jeweller, Kanishk Gold Pvt Ltd, for defrauding a consortium of 14 banks led by the State Bank of India to the tune of Rs 824.15 crore in the form of loans that have now been declared as non-performing asset (NPA).
Find latest and upcoming tech gadgets online on Tech2 Gadgets. Get technology news, gadgets reviews & ratings. Popular gadgets including laptop, tablet and mobile specifications, features, prices, comparison.
India
Mentioning Head Constable Revathy's statement in a four-page report to the Madras High Court Madurai Bench, the Judicial Magistrate probing the deaths said she feared to receive threats if she revealed the facts. In her statement, Revathy told the JM that the two persons were 'beaten up the entire night by police personnel there (Sathankulam PS) using lathis.'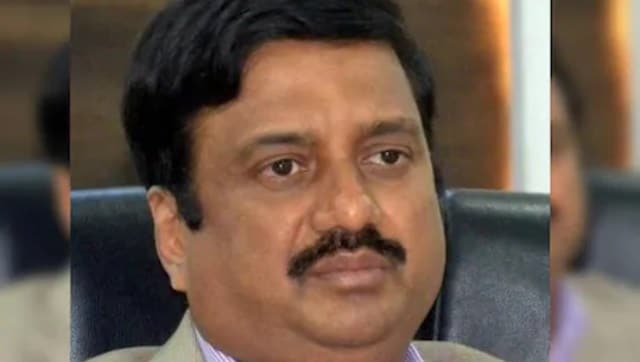 India
Vijay Shankar's body has been taken to the Victoria Hospital's morgue, where an autopsy will be performed.
India
The interest rates have started dropping, but they need to drop even further if the banks have to come around without too much pain, veteran banker KV Kamath tells Network18 Group Editor-in-Chief Rahul Joshi in an exclusive interview.