Yes Bank's tussle with RBI: A timeline of events of how the saga unfolded
The move by the Reserve Bank of India (RBI), which has already clamped down on the financial sector due to rising levels of bad loans, has hit Yes Bank's share price hard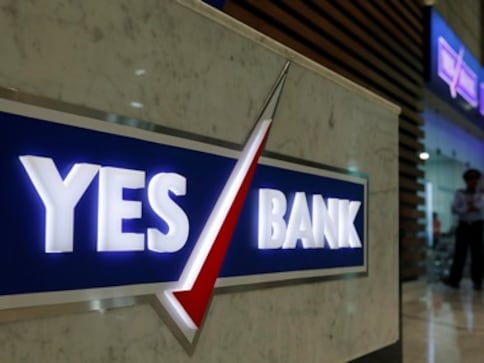 Yes Bank Ltd, India's fifth largest private-sector lender by assets, has had a tumultuous couple of months since the country's central bank trimmed extension to its chief executive officer's (CEO's) term in September.
The move by the Reserve Bank of India (RBI), which has already clamped down on the financial sector due to rising levels of bad loans, has hit Yes Bank's share price hard and also spurred several departures in the company's top brass.
The developments since 19 September have wiped off over 290 billion rupees ($4.06 billion) from the company's market value, as of Tuesday's close.
Here's how the saga unfolded:
12 June: Yes Bank's shareholders approve Rana Kapoor's re-appointment as managing director (MD) and CEO for three years from 1 September.
30 August: Bank gets here RBI's nod for Kapoor to continue as MD and CEO till further notice from the central bank.
19 September:  RBI cuts short Kapoor's term till 31 January 2019
21 September: On the first day of trade after RBI's announcement, Yes Bank shares tank over 30 percent, and the lender loses as much as $3.1 billion in market value. Market insiders say RBI's move exemplifies its increasingly assertive approach in tackling the bad debt problem plaguing India's banking sector.
25 September: Lender's board decides to seek RBI's nod to extend Kapoor's term until at least 30 April 2019, says it will form a committee to search for Kapoor's successor.
29 September: Kapoor, in a tweet, says he remains committed to interests of the bank and its stakeholders. He also says he will never sell his promoter shares, but pass them on to his daughters. Rating firm CARE Ratings places Yes Bank's debt instruments under 'credit watch with developing implications', citing RBI's move to restrict Kapoor's term.
5 October:  Bank names T S Vijayan, former chairman of India's insurance regulator, and OP Bhatt, former chairman of State Bank of India, as external experts of the search and selection committee.
11 October: Yes Bank appoints here advisory firm Korn Ferry to help find a new CEO.
17 October: RBI refuses to give Rana Kapoor more time at the bank and asks the lender to find a new CEO by 1 February 2019. Yes Bank says it aims to complete the recruitment process by mid-December.