Yes Bank shares drop 9% as non-executive chairman Ashok Chawla's departure heightens concerns
Chawla's departure exacerbates the turmoil the Yes Bank management is in, after RBI denied an extension to its CEO Rana Kapoor for a second time last month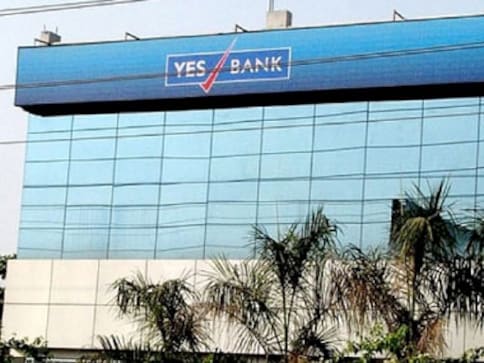 Yes Bank Ltd shares fell sharply on Thursday, a day after non-executive independent chairman Ashok Chawla resigned, further fuelling the uncertainty over the management of the country's fifth largest private-sector lender.
Yes Bank shares fell as much as 9.1 percent to 202.25 rupees, in their biggest single-day fall since 26 October.
Chawla's departure exacerbates the turmoil the management is in, after the Reserve Bank of India (RBI) denied an extension to its Chief Executive Officer Rana Kapoor for a second time last month.
"There have been challenges in the bank. Any news that someone is resigning raises speculation about what is happening in the bank. It raises doubt the corporate governance of the bank," an analyst with a Mumbai-based brokerage, who did not wish to be named, said.
"The faith in the institution again has to be built up.
Till the time you don't instil confidence in terms of bringing a credible management on board and the RBI gives a nod that in terms of the asset quality reviewed, the divergence was limited, the stock will be a little volatile," the analyst added.
The bank will name a new chairman in due course, subject to an approval from the RBI, it said late on Wednesday.
"The problem is who is going to drive the bank, though it might not be a long-term problem," said AK Prabhakar, head of research, IDBI Capital in Mumbai.
"These are the banks where the ownership is still there and they will try to find a new person and very soon they will come out of this. There is some uncertainty due to which the volatility has increased, but the management is very clear how they are going to proceed," Prabhakar said.
Yes Bank is looking for a new chief executive by the 1 February deadline imposed by India's central bank.
More than 48.2 million shares changed hands, as of 0741 GMT, compared with their 30-day moving average of 48.5 million shares.
also read
Business
Significant deposits after RBI's withdrawal decision is expected to draw the income tax department's attention
Business
To check for counterfeiting, see if your Rs 2,000 notes have these features before depositing them in banks
India
The RBI last week announced the withdrawal of Rs 2,000 currency notes from circulation but gave the public time till September 30 to either deposit such notes in accounts or exchange them at banks.