Yes Bank Q1 net profit jumps 32% to Rs 965 cr; board approves stock split of 1:5
Yes Bank's total income rose 21.5 percent to Rs 5,785.96 crore in the April-June quarter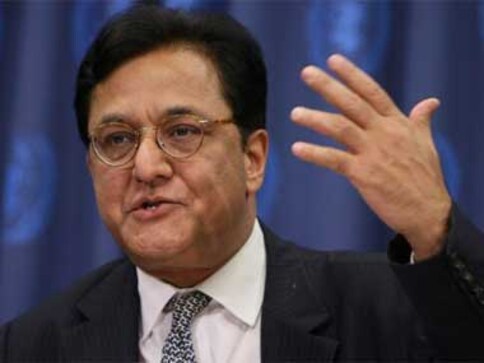 New Delhi: Private sector lender Yes Bank's net profit zoomed 32 percent to Rs 965.52 crore for the first quarter ended 30 June compared to the year-ago period.
The bank had reported a net profit of Rs 731.80 crore in the same quarter of last fiscal.
The board of directors of the bank at the meeting held on Wednesday approved sub-division of one equity share into five i.e., in the ratio of 1:5, the private bank said in a regulatory filing.
"The Board of Directors considered and approved the sub-division of existing 1 equity share of face value of Rs 10 each fully paid up into 5 equity shares of Rs 2 each fully paid up," the filing said.
According to the filing, total income of the bank jumped to Rs 5,785.96 crore in the April-June quarter, from Rs 4,762.83 crore in the same quarter of 2016-17.
Interest income rose to Rs 4,653.80 crore during April-June of 2017-18 from Rs 3,801.83 crore same period year ago, however, income on investments fell to Rs 902.72 crore from Rs 958.97 crore year earlier.
Gross non-performing assets (NPAs) of the bank rose to 0.97 percent of gross advances as on 30 June, 2017, against 0.79 percent as on 30 June, 2016.
Net NPAs or bad loans were up marginally at 0.39 percent of net advances on 30 June, 2017, from 0.29 percent at the end of the first quarter of FY2016-17.
Provisions for bad loans and contingencies rose to Rs 285.78 crore in the June quarter from 206.63 crore in the year ago period.
Yes Bank Managing Director & CEO Rana Kapoor said: "We will be shortly commencing our 14th year of commercial operations one more quarter from now and we remain well on course to achieve our stated objectives for 2020 with yet another quarter of overall satisfactory performance."
Yes Bank reported 44 percent growth in net interest income to Rs 1,808.90 crore in the first quarter, driven by growth in advances and current account & savings accounts (CASA) deposits and steady expansion in net interest margin (NIM).
NIM, a key parameter to gauge profitability of a bank, expanded to 3.7 percent during the reported quarter from 3.6 percent in preceding quarter March 2017.
Yes Bank stock zoomed 4.83 percent to Rs 1,692.05 post announcement of financial results.