Yelp loses bid to intervene in Google antitrust challenge
By Foo Yun Chee BRUSSELS (Reuters) - U.S. search and advertising company Yelp has lost its bid to intervene in Google's challenge against a 2.4 billion euro ($2.7 billion) EU antitrust fine after an EU court said it had no direct interest in the case. The Luxembourg-based General Court also rejected an application by U.S.-based lobbying group Consumer Watchdog for the same reason, according to its Dec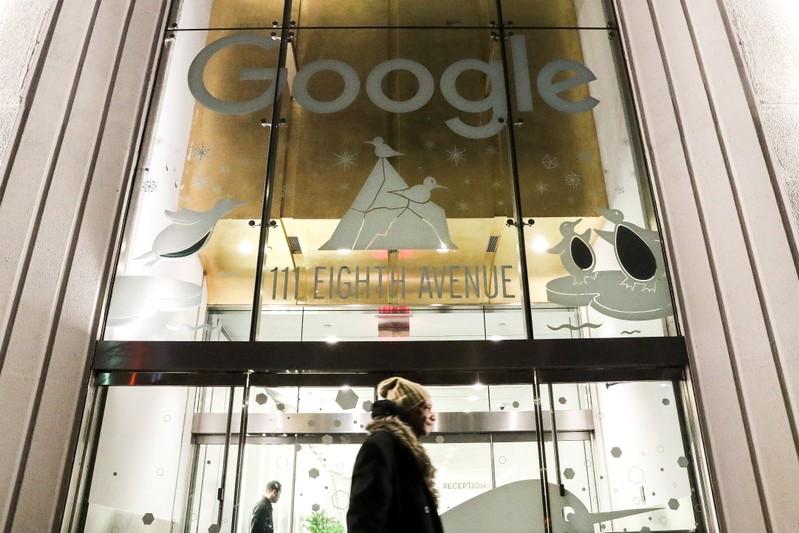 By Foo Yun Chee
BRUSSELS (Reuters) - U.S. search and advertising company Yelp has lost its bid to intervene in Google's challenge against a 2.4 billion euro ($2.7 billion) EU antitrust fine after an EU court said it had no direct interest in the case.
The Luxembourg-based General Court also rejected an application by U.S.-based lobbying group Consumer Watchdog for the same reason, according to its Dec. 7 ruling.
The European Commission penalised Google, the world's most popular internet search engine, last year for favouring its own comparison shopping service in internet searches.
The case had been triggered by British price comparison shopping site Foundem while other European and U.S. rivals also filed complaints.
Yelp had bid to take part in the court proceedings so that its rights and interests would be covered by the final ruling in the case.
The General Court, however, backed Google's argument against Yelp's intervention, saying that while Yelp took part as an interested third party in the EU investigation, it runs a different business from Google.
"As Yelp does not operate a search service that specialises in comparison shopping results, it cannot be directly affected by the ruling regarding the contested act and thus does not satisfy the criterion laid down in the case-law," judges said.
The court also dismissed lobbying group FairSearch's bid to intervene in the shopping case.
Judges said FairSearch had failed to prove that it is a representative body. They also rejected intervention bids from Prestige Gifting, Connexity, Pricegrabber.com Ltd and lobbying group ICOMP.
This is one of two Google challenges against EU antitrust rulings, with the other related to Android.
(Reporting by Foo Yun Chee; Editing by Susan Fenton)
This story has not been edited by Firstpost staff and is generated by auto-feed.
Find latest and upcoming tech gadgets online on Tech2 Gadgets. Get technology news, gadgets reviews & ratings. Popular gadgets including laptop, tablet and mobile specifications, features, prices, comparison.
World
MOSCOW (Reuters) - Russian President Vladimir Putin said on Wednesday he had noted what he called "sharp anti-Russian rhetoric" from U.S. Democratic presidential candidate Joe Biden, but that he had been encouraged by Biden's comments on arms control. Putin, in comments on state television ahead of the U.S.
World
By John Irish and Robin Emmott PARIS/BRUSSELS (Reuters) - France and Germany said on Wednesday they would propose European Union sanctions against Russian individuals after receiving no credible answers from Moscow over the poisoning of Kremlin critic Alexei Navalny with a nerve agent. Several Western governments have said Russia, which has denied accusations by Navalny that it was involved in the poisoning, must help in investigations or face consequences. The decision and speed with which Europe's two main powers agreed to push ahead with sanctions suggests a hardening of the bloc's diplomacy towards Moscow.
World
By Steve Holland WASHINGTON (Reuters) - U.S. President Donald Trump, under coronavirus quarantine in the White House and restricted from traveling, is seeking ways to put a spark back in his struggling re-election bid and get behind his desk in the Oval Office with four weeks left until Election Day.