Xiaomi's marketing coup: Roping in Ratan Tata is a really big deal
Xiaomi does not need Ratan Tata's investment. But it could not have asked for a better brand ambassador than him, even if that is not what he is supposed to be
Ratan Tata's investment in Chinese mobile phone manufacturer Xiaomi Technology should be seen more as an endorsement of the company than a real investment intended to generate big returns for him.
At around $45 billion, Xiaomi's market value is nearly equal to the entire Tata group put together minus Tata Consultancy Services (around $52 billion currently; $130 billion with TCS). Xiaomi does not need Tata's money.
Ratan Tata's own personal net worth – as separate from that of the Tata group – is said to be around $1 billion. So, at best Tata would have obtained a stake that would be less than 1 percent in Xiaomi.
At this level of personal stake, Tata can hardly influence Xiaomi's decisions or make a difference to the company. But his mere presence will ensure that Xiaomi expands his footprint in India, the world's fastest growing smartphone market. The stake given to Tata is probably intended to smoothen Xiaomi's growth path.
Xiaomi will be hoping that the indirect endorsement of its product by India's most respected businessman will pitch it into the big league in India, currently dominated by Samsung and Micromax. It comes at a time when home-grown Micromax is on the cusp of receiving fresh funding that would value the company at around $5 billion, according to a report in The Economic Times.
Some reports say that Micromax overtook Samsung in India recently, but others dispute it. However, two things are clear: India is the world's fastest growing smartphone market right now and its third biggest in volumes. It is important to Xiaomi.
If Micromax's rising fortunes have managed to challenge Samsung in India, it is largely because of its focus on price-sensitive segments of the market – an area where the likes of Xiaomi will surely be able to compete. The key to Micromax's rise has been sourcing from white-label cheap suppliers in China and other such places, and Xiaomi is master of this game. It sources cheap from Taiwan.
The future belongs to Chinese mobile phone manufacturers who know that they have a huge opportunity to conquer the exploding smartphone market in India. What they need is smart pricing and marketing to get past Samsung and Micromax.
Globally, after Apple and Samsung, the big two in smartphones, the field is dominated by Chinese manufacturers. While market share figures keep varying from quarter to quarter, the current pecking order seems to be something like this: Samsung, Apple, Lenovo and Huawei – followed by Xiaomi.
But Xiaomi seems likely to overhaul both Lenovo and Huawei, and in the third quarter of last year, it had actually crossed both of them by shipping 17.3 million smartphones, a jump of 211 percent from the previous year, according to Computerworld.com. Quoting Strategy Analytics, Computerworld says that of the 17 major smartphone makers globally, 10 are Chinese. Xiaomi is well-placed to top their league in the near future, and India is key to that gameplan.
The rise of Chinese manufacturers like Xiaomi owes much to the emergence of Google's Android as the world's top mobile operating system, which enabled white-label makers in China to develop their own brands by riding this open software.
Xiaomi, founded by Lei Jun, is a potential industry disrupter. Xiaomi leap-frogged many of China's older mobile phone makers by deciding to sell phones only through onlines retailers.
Says a Fortune report: "Xiaomi epitomised the lean start-up. It sold phones only online – forgoing store costs and retailers' cuts – and spread its story by winning over Chinese enthusiasts eager for a national champion….Even today Xiaomi spends far fewer marketing dollars as a percentage of sales than Samsung or Apple."
This is where a Ratan Tata connection helps. The mere fact of Tata investing in a Chinese company makes Xiaomi a credible player in India, even if his actual stake in the company may be minuscule.
Given Xiaomi's focus on marketing its product without commensurate spends, what it has effectively done is acquired a brand ambassador in Ratan Tata – by getting him to put money in the brand.
Smart, really smart. Smart phone marketing just got smarter.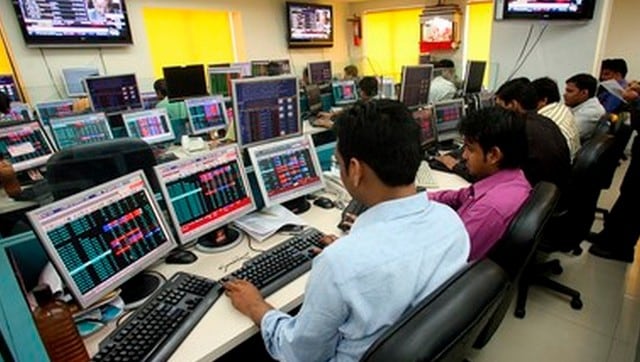 India
At the closing bell on Friday, all the sectoral indices except for Nifty Pharma were trading in the negative; Nifty Financial Services was down by 3.03 percent
Business
The top gainers of the day were Larsen & Toubro (LT), Bajaj Finance, Reliance, Indusind Bank, and SBI. The top laggards included Maruti, NTPC, Kotak Bank, Nestle India
World
In 2016, Beijing changed family planning rules allowing families to have two kids amid fears of fast-ageing population and shrinking workforce