Wrap up: Pranab wants to cut govt expenses; Nomura, jobs
Job cuts at Nomura Holdings, Japan's largest brokerage, have begun biting hard in India.
Confused and intimidated by the amount of news hurtling at you everyday? Well, to make your life easier, here's a quick round-up of the major local and international business and economic news events.
•Having drunk all night, the alcoholic is promising abstinence in the morrow. Pranab Mukherjee has messed up the budget this year with fiscal deficit staying nowhere near the 4.6 percent he had promised. And above that he now talks of cutting government expenditure at a time when growth is slowing down. Will Sonia ever listen to him? Read more
•Job cuts at Nomura Holdings, Japan's largest brokerage, have begun biting hard in India. Firstpost learns that over 100 employees of Nomura in India are being given the pink slip as part of a worldwide cost-cutting drive and this involves employees at several levels - from the top down to the middle and bottom. Here is an exclusive.
•Claims that Infosys routinely brought Indian tech workers into the US on B-1 visas to do work that actually required an H1-B visa will be heard at trial on 20 August, Alabama federal judge Myron Thompson ruled on Thursday. Infosys, accused of visa and tax fraud, will defend itself against a lawsuit brought against it by whistleblower Jay Palmer. Here is the story.
•It was quietly done, without any publicity. A group of senior bureaucrats, presumably at the behest of their political masters, recently chose to reinterpret rules governing the sale of assets in Special Economic Zones (SEZs) in a manner which will greatly benefit foreign investors by enabling them to acquire real estate. Read more on the details.
•The news around Kingfisher Airlines seem to get worse every day. On Thursday, in the latest development, Mumbai Airport said it will place the airline in cash-and-carry mode from Saturday if it failed to clear its outstanding dues of Rs 90 crore by then. Read on.
•Earlier this week, a report by Societe Generale rubbished the investing concept of BRIC, coined by Goldman Sachs' Jim O'Neill a decade ago to represent the top four emerging economies that would drive the future of the global economy - Brazil, Russia, India and China. So is it time to throw bricks at BRIC? Find out.
•As result season comes to a closure, Firstpost looks at companies with heaviest losses. Quite interestingly, of the 3,770 companies for which results were available, 1,092 companies or almost 30 percent of the companies, in the list reported a loss totaling Rs 28,501 crore. Here is the story.
•The Insurance Regulatory and Development Authority (IRDA) on Thursday notified guidelines for life insurers to raise capital via primary markets, that is through an initial public offering (IPO) and subsequent fund raising from the equity market. Because of this insurance and bank stocks rallied quite a bit today. Find out the details of the guideline.
•Can India do better in calendar 2012 in terms of market performance? The positives for India going into 2012 are prospects of inflation and interest rates coming off and softer monetary policy across emerging economies. Read more.
•FDI in the retail sector is not meant to create more jobs or fewer jobs. It is about opening up a sector to improve its infrastructure and give the farmers a better deal than what they currently get, said Montek Singh Ahluwalia, the chairman of the Planning Commission in India, in an interview to CNNIBN. Here is what all he said.
Find latest and upcoming tech gadgets online on Tech2 Gadgets. Get technology news, gadgets reviews & ratings. Popular gadgets including laptop, tablet and mobile specifications, features, prices, comparison.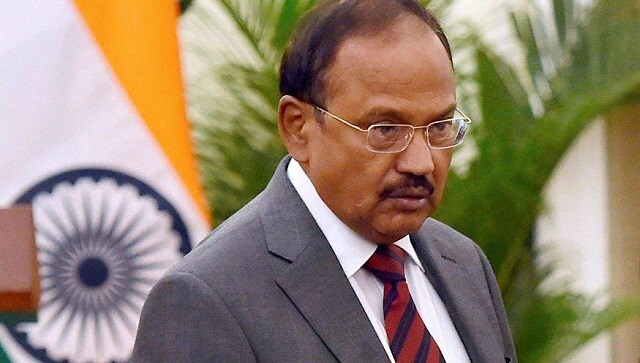 India
At the meeting, the member nations agreed to further expand the dialogue on security issues, and to provide closer coordination among their respective law enforcement agencies
India
The prime minister's last trip abroad was to Brazil, in November last year, to attend the BRICS Summit