Wrap up: HDFC deserves to be on top; FDI in retail next week?
Here's a quick round-up of the major local and international business and economic news events.
Confused and intimidated by the amount of news hurtling at you everyday? Well, to make your life easier, here's a quick round-up of the major local and international business and economic news events.
Will lowering stake to 26% solve Kingfisher's problems?
Kingfisher Airlines managed to stay in news yet again with the government now being pushed to relent to allowing foreign direct investment in airlines. Mallya tried to assure his investors that all was not lost. But we ask whether reducing its stake to 26 percent solve Kingfisher's problems? Find out.
Petrol prices reduces but OMCs lost Rs 4,400 crore
Petrol prices as promised were cut by almost Rs 2 from last night. Petrol stocks bled as a result today. Indian Oil, Bharat Petroleum and Hindustan Petroleum - lost Rs 4,400 crore in terms of market value. Here is the story.
FDI in retail: Not so much of a boon
Pantaloon Retail Shoppers Shop went up considerably in the last 30 minutes of trading primarily on the likelihood of an FDI announcement in the retail sector.Find out why this bounce is only a short-term scenario.
Rollback : UPA misses another opportunity
Missing opportunities has become the norm for the UPA government and rolling back the hike in petrol prices seems to suggest just that. Bad politics is compounding the problem of bad economics and we tell you why.
Govt approves 26% FDI in pension schemes
The government today approved amendments to the PFRDA Bill 2011 while agreeing to the proposed 26 percent foreign investment in the pension sector but refrained from providing assured returns to subscribers in the proposed law. Here is the story.
Titan to acquire Swiss watch brand for over Rs 13 crore
Titan Industries today said it is set to acquire Swiss watch brand Favre Leuba for up to 2 million Euro (over Rs 13 crore) as a part of its strategic business plan to expand product portfolio. Read more on this.
Labour strike at Dr Reddy's continues
Dr Reddy's Laboratories said late on Tuesday contract workers at its manufacturing unit in Andhra Pradesh have disregarded a wage agreement finalised on 8 November and have continued their strike. The workers have been on strike since August 12. Read on.
Rupee takes a beating once again
The rupee was in for more beating today. It weakened on Wednesday to hit a fresh near 32-month low as fears that Europe's debt crisis were deepening boosted demand for dollars, pummelled the euro and sent local shares down. It is curently trading at Rs 50.74. Read the story here.
Why HDFC Bank is beating the hell out of SBI
On Tuesday, HDFC Bank took over SBI for a short period as India's biggest bank though SBI's balance sheet is much bigger than that of HDFC Bank. Firstpost tells you why HDFC Bank deserves it.
L&T, Bhel hit 52-week low; more pain to follow
Exactly a year after Bharat Heavy Electricals Limited (Bhel) touched its 52-week high of Rs 482 on 16 November 2010, it plunged to a new 52-week low of Rs 286 today.It's the same story for the other capital goods major Larsen and Toubro (L&T) which is down from its 52-week high of Rs 2,086 exactly a year ago to a low of Rs 1,224. Does this mean more pain for the sector? Read on.
Greater fiscal and policy integration key to eurzone crisis
The eurozone crisis is far from over. But according to John Lipsky, advisor to the managing director IMF, the efforts made by eurozone members will be enough to save the currency. He admits resolving the crisis gets doubly difficult because it is compulsory to get consensus at every step. Find out what more he has to say.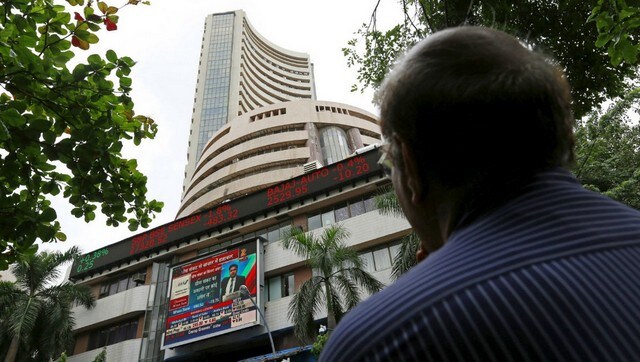 Business
The BSE index was trading 174.54 points or 0.36 percent higher at 48,852.09, while NSE Nifty advanced 69.05 points or 0.47 percent to 14,686.90
India
The admit card will be available to download till May 23, the candidates can download the hall ticket through the website- sbi.co.in