WPI inflation rises to over 4-year high of 5.77% in June on costlier vegetables, fuel; potato price hike at peak of 99%
Inflation in vegetables jumped to 8.12 percent in June, from 2.51 percent in the previous month.
New Delhi: Inflation based on wholesale prices accelerated to over 4-year high of 5.77 percent in June on increasing prices of vegetables and fuel items, raising chances of a rate hike by the RBI in its monetary policy review next month.
The Wholesale Price Index (WPI) based inflation stood at 4.43 percent in May and 0.90 percent in June last year, as per the government data released on Monday.
Inflation is at the highest level since December 2013, when it was at 5.9 percent.
Retail inflation, which the Reserve Bank of India takes into account while formulating its monetary policy, had touched a 5-month high of 5 percent in June. It is based on Consumer Price Index (CPI).
RBI targets to keep inflation at 4 percent, (+/- 2 percent), and its rise beyond this comfort zone will put pressure on the central bank to hike rates.
As per the latest WPI data, inflation in food articles stood at 1.80 percent in June, as against 1.60 percent in the preceding month.
Inflation in vegetables jumped to 8.12 percent last month, from 2.51 percent in the previous month.
Inflation in 'fuel and power' basket too rose sharply to 16.18 percent in June from 11.22 percent in May as prices of domestic fuel increased during the month in line with rising global crude oil rates.
Potato inflation was at a peak of 99.02 percent, against 81.93 percent in May. The price rise in onion was 18.25 percent during June, as against 13.20 percent in the preceding month.
However, deflation continued in pulses at 20.23 percent in June.
The WPI inflation for April was also revised upwards to 3.62 percent from the provisional estimate of 3.18 percent.
ICRA Principal Economist Aditi Nayar said the lagged transmission of higher crude oil prices, an uptick in cotton prices and electricity tariffs, the hardening of inflation for manufactured products as well as an unfavourable base effect, led to the sharp pickup in inflation in June.
"The sharper than expected uptick in the WPI inflation in June 2018 reinforces our expectation of a likely repo rate hike at the next monetary policy committee meeting in August 2018," she said.
While hiking interest rate after a gap of more than 4 years, RBI had projected retail inflation to rise to 4.7 percent in the October-March period of the current fiscal, as against the earlier projection of 4.4 percent.
In its second monetary policy review for the fiscal, the Reserve Bank last month hiked interest rate by 0.25 percent -- the first hike in more than four years -- due to growing concerns about inflation stoked by rising global crude oil prices as well as domestic price increases.
The price of Indian basket of crude surged from $66 a barrel in April to around $74 currently.
The next meeting of the RBI's interest rate-fixing panel is from 30 July to 1 August.
Business
The fine has been imposed for contravention of directions in the Master Circular on 'Prudential Norms for Classification, Valuation and Operation of Investment Portfolio by Banks'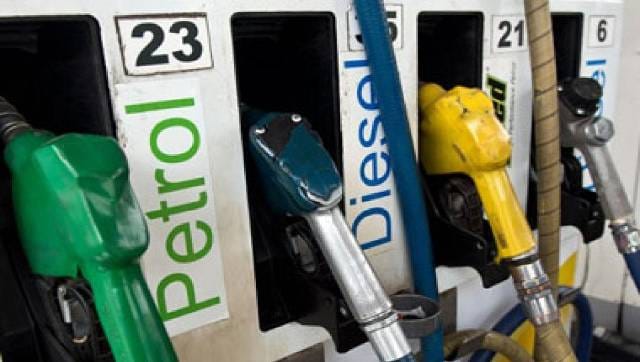 India
In three days, petrol prices increased by 59 paise per litre and diesel by 69 paise, neutralising rate cuts between 24 March and 15 April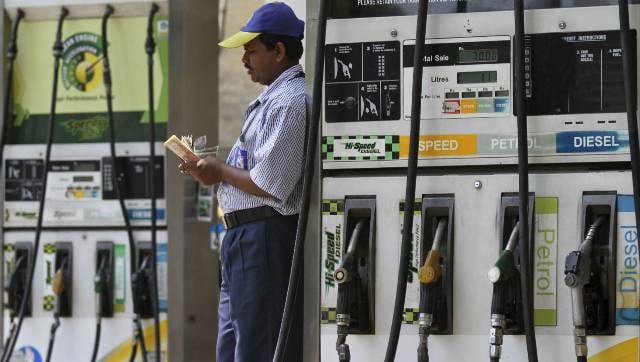 India
The price of one litre of petrol increased in Kolkata by 27 paise