WPI inflation is dead; CPI is dying: FM Jaitley should dump fiscal orthodoxy and reflate
The WPI has been negative for the last six months. Even CPI is trending down consistently. If this is not an invitation for judicious fiscal and monetary stimulus, one wonders what is.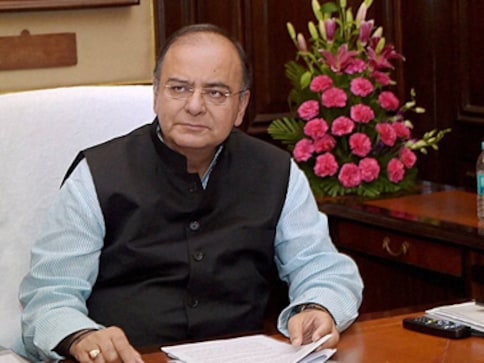 In October 2012, former Finance Minister P Chidambaram petulantly observed that if the Reserve Bank of India (RBI) did not want to help revive growth by cutting rates, he was prepared to "walk alone".
The then RBI Governor Duvvuri Subbarao, who had front-ended a rate cut in April 2012 purely on the basis of Pranab Mukherjee's budgetary promise of a fiscal deficit cut that never materialised, declined to oblige Mukherjee's successor Chidambaram with a rate cut in October merely because he had produced a deficit reduction roadmap.
Chidambaram was miffed, and said: "Growth is as much a challenge as inflation. If the government has to walk alone to face the challenge of growth, then we will walk alone."
That Subbarao was right and Chidambaram wrong is obvious from the inflation numbers of that time and later. The Wholesale Prices Index (WPI) was at 7.32 percent in October 2012 (and yet to peak, which happened only in November 2013); the Consumer Price Index (CPI) was hovering just under double-digits at 9.75 percent in October 2012. It peaked at 11.17 percent in November 2013.
One wonders on what basis Chidambaram thought he was entitled to a cut.
However, Arun Jaitley would have a stronger case today, based purely on both sets of inflation numbers. It is more than obvious that the back of inflation has been broken, with the CPI clocking in at 4.87 percent in April 2015, and the WPI at ---2.65 percent.
These readings show that not only is retail inflation collapsing, but wholesale prices index is deflating rapidly. Even if you doubt the validity of the current WPI (base 2004-05), these numbers are the best we have right now, and stand more or less confirmed by the downtrend in CPI.
Both the CPI and the WPI have been trending down since May 2014, the former a bit unevenly, and the latter consistently. The WPI has, in fact, been negative for six months in a row, and average wholesale inflation for the last 12 months is a healthy 1.3 percent.
At this level, no major economy in the world would be concerned. The US Fed would consider this a sign for further delaying the end of near-zero rates.
In India, at this record low level of WPI, and with CPI trending down, we should not be chary of reflating the economy judiciously. The Index of Industrial Production (IIP) in 2014-15 showed a modest revival over the year before, but industry is still struggling under an overload of past debt. Till this overload is lifted, it cannot run faster.
Not only is there now an iron-clad case for a rate reduction, even fiscally, this is a good enough reason to increase capital investment in order to prevent the economy from tipping over into a deflationary spiral.
As noted in another post, it may be time for the RBI to act, but real relief will not come to borrowers even if Raghuram Rajan cuts rates right away, since banks are overloaded with bad loans and are reluctant to pass on the rate cuts.
This again means that the ball is in Arun Jaitley's court, and he must reflate – first by recapitalising banks even at the cost of raising the fiscal deficit in the short-term, and additionally by speeding up government spending, especially on the plan and capital side.
This is not a time for fiscal conservatism and excessive obsession with deficits that will anyway decline once growth revives.
Right now growth is a bigger challenge than inflation. Chidambaram was wrong when he made this statement in 2012; Jaitley would be right to do so now. He has to act fast before the economy spins downwards.
He should not look over his shoulder at what Chidambaram is saying. Chidambaram does not want growth to revive under the NDA.
India
'Shaheed Saptah', also called the Martyrs' week, is observed by the banned CPI (Maoist) every year, in memory of their leader Charu Majumdar, who died on 27 July, 1972 in West Bengal
India
Alipra, a former local secretary of the CPI(M) before joining the AAP, said he had gone to the panchayat office to know the status of the two complaints that he had filed earlier regarding some local issues but he was 'beaten up… and dragged at the office without any provocation'
Business
Crisil Research pegged the headline consumer price inflation to come at 6.8 per cent in FY23 - marginally higher than the Reserve Bank of India's 6.7 per cent estimate