WPI inflation falls to 3.58% in December as vegetable prices decline even as fuel costs surge
Inflation in protein rich eggs, meat and fish cooled to 1.67 percent in December, while that in fruits spiked to 11.99 percent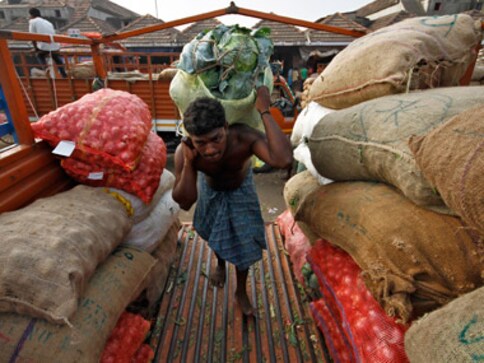 New Delhi: Inflation based on wholesale prices eased to 3.58 percent in December 2017 as prices of food articles declined even as fuel cost witnessed a surge. Calculated on the basis of Wholesale Price Index (WPI), the inflation was 3.93 percent in November 2017 and 2.10 percent in December 2016. As per government data released on Monday, inflation on food articles slowed to 4.72 percent in December, from 6.06 percent in November 2017.
Vegetables too witnessed some softening with annual inflation at 56.46 percent in December as against 59.80 percent in the previous month. Kitchen staple onion witnessed a whopping 197.05 percent price rise in December.
Inflation in protein rich eggs, meat and fish cooled to 1.67 percent in December, while that in fruits spiked to 11.99 percent. In the fuel and power segment, wholesale inflation rose to 9.16 percent in December, while it was 2.61 percent for manufactured items.
Data released last week showed that retail inflation breached the RBI's comfort level to touch 5.21 percent in December on rise in prices of food items, especially vegetables. The Reserve Bank takes into account retail inflation while deciding on key policy rates. In its last policy review in December, the RBI had kept key interest rate unchanged.
It raised inflation forecast for remainder of the current financial year to 4.3-4.7 percent, on account of global crude oil prices and implementation of the 7th Pay Commission recommendations. Meanwhile, inflation for October has been revised upwards to 3.68 percent from the provisional estimate of 3.59 percent released earlier.
World
Despite being part of the Quad, India sustained pressure from the US and bought discounted Russian oil to provide relief to the masses, Pakistan's ex-prime minister tweeted
Business
This comes after former Union finance minister P Chidambaram and other Opposition leaders stated that the reduction in excise duty announced on Saturday evening would reduce the share of states in Central taxes
India
With the latest hike, CNG is now priced at Rs 73.61 per kg in Delhi, Rs 76.17 per kg in Noida, and Rs 81.94 in Gurugram