World Economic Forum 2018 begins in Davos today: #IndiaMeansBusiness, tweets Narendra Modi ahead of opening plenary
Narendra Modi is all set to be the first Indian prime minister in 20 years to attend the annual World Economic Forum summit at Davos.
Prime Minister Narendra Modi is all set to be the first Indian head of government in 20 years to attend the annual World Economic Forum summit at Davos, which begins on Monday. Modi will be addressing the opening plenary of the summit, while the keynote address will be given by US president Donald Trump on 26 January.
The Department of Industrial Policy and Promotion (DIPP) will be hosting a welcome reception for world leaders, where it will showcase business opportunities in India in addition to country's heritage and cuisine. India will also be hosting a yoga session to highlight the country's soft power on the global stage, The Times of India reported.
The prime minister will be accompanied by six Union ministers, including Finance Minister Arun Jaitley, Railway Minister Piyush Goyal, Commerce Minister Suresh Prabhu, Dharmendra Pradhan, MJ Akbar and Jitendra Singh.
Besides, Maharashtra chief minister Devendra Fadnavis and Andhra Pradesh chief minister Chandrababu Naidu, over 100 CEOs will also accompany Modi. This will take Indian delegation's total to 129 — the fourth highest after the US (780), the UK (266) and Switzerland (233 people). China will have 118 participants.
Ahead of the meeting, Modi, in a series of tweets with the hashtag #Indiameansbusiness, announced his agenda for the five-day global event.
Theme of Davos 2018
The theme of the meeting, spread over 400 sessions, would be 'Creating a Shared Future in a Fractured World', while the meeting would also see the largest ever proportion of women leaders (21 percent) including all co-chairs being women this time including social entrepreneur Chetna Sinha from India and IMF's Christine Lagarde, the WEF said.
Announcing the official programme in Geneva on Tuesday, the WEF had said the summit will see the largest ever engagement of global leaders this year where the key talking points would include international security, environment and the global economy.
Women participants would account for 12 percent of total Indian presence, compared to 27 per cent from the US, 24 percent from the UK, 22 percent from Germany, 20 per cent from Switzerland, 19 percent for China and 18 percent for France.
The WEF said its 48th Annual Meeting will focus on finding ways to reaffirm international cooperation on crucial shared interests, such as international security, the environment and the global economy.
The meeting comes at a time when geostrategic competition among states is generally seen to be on the rise.
Alongside international cooperation, an additional priority of the meeting will be to overcome divisions within countries, said the WEF which describes itself as an international public-private organisation focussed on improving the state of the world.
The WEF also said divisions have often been caused by breakdowns in the social contract as a result of failure to protect societies from the transformational impacts of a succession of shocks, from globalisation to the proliferation of social media and the birth of the Fourth Industrial Revolution.
"Collectively, these shocks have caused a loss of trust in institutions and damaged the relationship between business and society," it added.
"Our world has become fractured by increasing competition between nations and deep divides within societies. Yet the sheer scale of the challenges our world faces makes concerted, collaborative and integrated action more essential than ever," WEF's Founder and Executive Chairman Klaus Schwab said.
He further said the summit aims to overcome these fault lines by reasserting shared interests among nations and securing multistakeholder commitment to renewing social contracts through inclusive growth.
World leaders to gather at Davos
At least, 38 heads of major international organisations such as the WTO, the IMF and the World Bank, as also nearly 2,000 CEOs will also be present at the five-day World Economic Forum (WEF) Annual Meeting 2018.
This year a record number of leaders from G7 economies will participate, including Paolo Gentiloni, Prime Minister of Italy; Jean-Claude Juncker, President of the European Commission; Emmanuel Macron, President of France; Theresa May, Prime Minister of the United Kingdom; and Justin Trudeau, Prime Minister of Canada, in addition to President Trump.
Other leaders from the G20 countries would include Liu He, Member of Political Bureau and General Director of CPC Central Committee of the People's Republic of China; Argentina president Mauricio Macri, South Africa deputy president Cyril Ramaphosa and Brazil president Michel Temer. From the host country, Alain Berset, President of the Swiss Confederation, will also participate.
Overall, the summit will have over 340 top political leaders with 10 heads of state/government from Africa, nine from West Asia and North Africa and six from Latin America.
These include Ethiopia prime minister Hailemariam Dessalegn, Zimbabwe president Emmerson Mnangagwa, Nigeria vice-president Yemi Osinbajo, Lebanon President Saad Al Hariri, Jordan king Abdullah II Bin Al Hussein, Israel prime minister Benjamin Netanyahu and Columbia president Juan Manuel Santos.
The summit will also be attended by 40 arts and culture leaders, including Bollywood star Shah Rukh Khan, Hollywood actress Cate Blanchett and musician Elton John.
With inputs from PTI
World
BRICS is a multilateral forum consisting of five major emerging economies of the world, namely Brazil, Russia, India, China and South Africa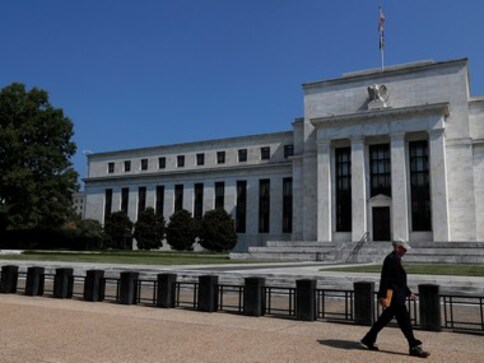 India
The Federal Reserve interest hike of 75 bps could trigger a churn in equity markets, cool off investor enthusiasm and further weaken the Indian currency against the Greenback
World
Embattled Georgia Secretary of State Brad Raffensperger is scheduled to testify about Trump's phone call asking him to 'find 11,780' votes that could flip the state to prevent Biden's election victory