World Bank economist: China will need to learn to restructure emerging market debt
WASHINGTON (Reuters) - Increasing debt distress in emerging markets means that China, now the world's largest official creditor, will need to start restructuring debts in the same way that Paris Club lenders did in past crises, World Bank Chief Economist Carmen Reinhart told the Reuters Next conference on Tuesday. 'What I think China will need to do to confront this is what previous other creditors in the past had done, which is you have to restructure. And restructure big time, meaning either lower interest rates, longer maturities, write-off in principal or some combination of that,' Reinhart said in a panel discussion on economic inequality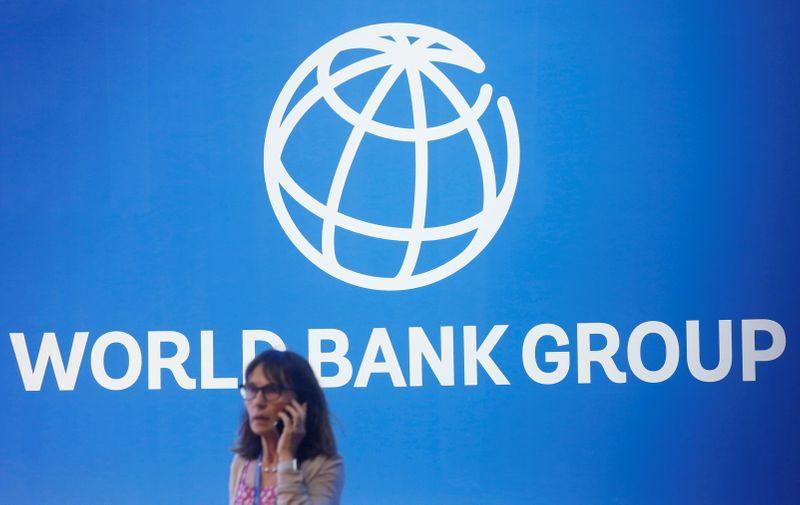 WASHINGTON (Reuters) - Increasing debt distress in emerging markets means that China, now the world's largest official creditor, will need to start restructuring debts in the same way that Paris Club lenders did in past crises, World Bank Chief Economist Carmen Reinhart told the Reuters Next conference on Tuesday.
"What I think China will need to do to confront this is what previous other creditors in the past had done, which is you have to restructure. And restructure big time, meaning either lower interest rates, longer maturities, write-off in principal or some combination of that," Reinhart said in a panel discussion on economic inequality.
She said that during the COVID-19
pandemic, China would need to take on a "new role" that has been an "old role" for Paris Club lenders, as Beijing is now facing for the first time wider spreads and difficulties in countries' ability to service debt on a broad scale.
(Reporting by David Lawder and Karin Strohecker)
This story has not been edited by Firstpost staff and is generated by auto-feed.
Find latest and upcoming tech gadgets online on Tech2 Gadgets. Get technology news, gadgets reviews & ratings. Popular gadgets including laptop, tablet and mobile specifications, features, prices, comparison.
Business
By Uday Sampath Kumar (Reuters) - Target Corp reported a 17.2% rise in comparable sales for the holiday season on Wednesday as its online sales more than doubled, thanks to faster deliveries and higher demand for home goods, electronics and beauty products.
Business
By Medha Singh and Devik Jain (Reuters) - The S&P 500 and the Nasdaq rose in choppy trading on Wednesday as Intel shares jumped thanks to a change in management while broader sentiment was muted after a recent run to record highs. Intel said it would replace Chief Executive Officer Bob Swan with VMware Inc CEO Pat Gelsinger next month
Business
By Danny Ramos LA PAZ (Reuters) - The Bolivian government said on Wednesday it had signed a contract with India's Serum Institute for the supply of 5 million doses of AstraZeneca's COVID-19 vaccine. President Luis Arce said that combined with a recent deal to buy 5.2 million Sputnik V vaccine doses from Russia, Bolivia now expected to be able to inoculate all of its vaccinable population. Both vaccines require two doses to be given, meaning they would be used to inoculate a total of 5.1 million people from Bolivia's 11.51 million-strong population.