Work visa one of the issues on table ahead of Narendra Modi's US visit
India has time and again raised the issue of H1B with the US authorities and asked them to liberalise their visa regime as Indian companies contribute significantly to the American economy
New Delhi: Problems being faced by domestic IT industry on the H1B visa front are one of the issues "on the table" between India and America, a top government official said today ahead of Prime Minister Narendra Modi's visit to the US.
Commerce Secretary Rita Teaotia said the US has started a trade policy review of those countries with which it has adverse trade balance and India is ninth on that list.
Asked whether India would raise the H1B issue during Modi's visit to the US, she said: "I cannot say what would be the issues that would come up in the discussion. This is one of the issues on the table. (But) it is not the only issue. But in the event the issue comes up, it would certainly be taken up."
Modi is slated to visit the US on 25 and 26 June.
India has time and again raised the issue of H1B with the US authorities and asked them to liberalise their visa regime as Indian companies contribute significantly to the American economy.
The H1B is a non-immigrant visa that allows US companies to employ foreign workers in specialty occupations that require theoretical or technical expertise in specialised fields. The technology companies depend on it to hire tens of thousands of employees each year.
On the trade policy review being carried out by the US, she said India and the US have a robust mechanism under the trade policy forum (TPF) to discuss matters like stents and others.
She said other issues like market access for products and those relating to investments are all being dealt with regularly at the TPF meetings.
"The US has commenced a trade policy review of those countries with which it has adverse trade balance and India is ninth on the list of those countries. So certainly, we would figure, but we are confident that our exports to the US are a win-win for both countries in the sense that we are able to provide cheaper products," Teaotia added.
The secretary further said a cross-section of Indian companies supports American industry in becoming much more competitive.
"Therefore, this is a partnership that has many benefits across sectors and I think this would be the trend of our communication with the US," she added.
The bilateral trade between the two increased to US $64.67 billion in 2016-17, from US $62.11 billion in the previous fiscal. The trade balance is in favour of India.
India
Congratulating the people of Telangana, the prime minister said that the temple showcases the outstanding craftsmanship of great Kakatiya dynasty
India
In its statement, the Prime Minister's Office said e-RUPI is a cashless and contactless instrument for digital payment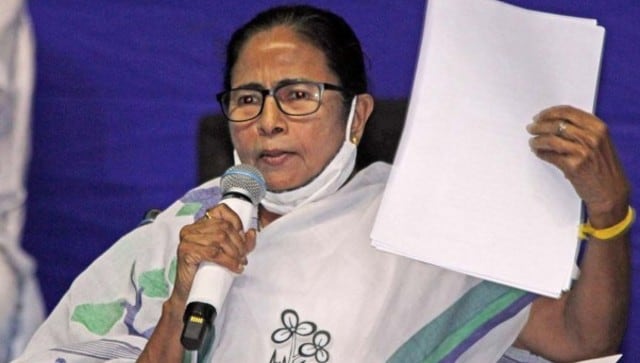 Politics
All this in the backdrop of #AbkiBaarDidiSarkar trending on Twitter, thus further fuelling rumours about a United Front.