Women asset ownership: SHGs are ringing in a silent revolution in Satara
The work is on to give women more power in decision making on propert
When 51-year-old Prabhakar Narve (name changed) says, "I have added my wife's name to my property," there is absolutely no sense of pride in his voice. His property consists of a small piece of land and a thatched hut. His wife Lata says: "I am glad he did it because what would happen to me in case he died earlier? What if his relatives threw me out?" She looks at her husband and then says softly, "I am the one working the most in the farm. My husband only sells the produce and goes to the mandi."
Narve, on his part, looks out at the farm and main road stretching out close to his house and pretends not to hear what Lata has said.
Lata's fears are not unfounded though, because she is Narve's second wife. Narve has a son from his first marriage. When his first wife died, he married Lata who has two children from this marriage. Until two years ago, alcoholism was rampant in village Kari in Satara district. Men squandered away their earnings and sometimes their farms and homes to addiction. Women being beaten up by alcoholic husbands were routine that it did not evoke any sense of shame or even discussion in public spaces.
Women, however, work longers hours on the farm. In some of these villages like Kari, Goliwadi, Dahiwadi where this correspondent visited, women pitch in with other women and work in each others farms so as to save money on hiring labour.
"Women traditionally have been working longer hours in their farms, do household work, rear children and yet have no say in the husband's property. We are working towards changing that and also other ills that beset society that make them vulnerable when men are addicted to alcohol, drugs and often resort to violence," said a gram sevika.
In 2003, when the late Vilasrao Deshmukh was the chief minister of Maharashtra, the rural development department had brought out a government regulation, Ghar Doghanche which translates to Home for Two. In effect, it meant that the wife too had to have a share in the husband's property. But it was only a government resolution and has not become law.
A few villages in Satara district, for instance, decided to get proactive about this resolution with the help of self-help groups (SHGs) and non-government agencies. Two years ago, an NGO -- Dalit, Mahila Vikas Mandal (DMVM) in Satara district, started a movement to make Ghar Doghanche into reality.
DMVM, started in 1990 by advocate Varsha Deshpande, who is executive president, Maharashtra Rajya Mahila Lok Aayog and secretary, DMVM, works primarily on issues concerning women. DMVM has sought the help of women, thrown out of marital homes and who are not welcomed in parents homes, to make SHGs at the village level. These SHGs have been proactive to usher in this change – of getting women to demand and get a share in their husband's property.
Deshpande's NGO, located at Shahu Nagar in Satara District, began creating awareness through a series of public meetings on issues relating to violence and equal opportunity.
Varsha Deshpande says, "As part of the programme, we also initiated a movement for joint registration of property in the name of husband and wife under Ghar Doghanche. A series of advocacy meetings were organised with the district administration for it. There is a need to create awareness about gender equality and it cannot be done by NGOs like ours alone. We need the help of the Collectorate and officials, too," said Deshpande.
In 2017, Satara district has the distinction of as many as 20 villages in Jaoli, Koregaon and Khatao tehsils that have adopted this policy and continue to be proactive.
Property extract relevance
For women to be able to have a share in their husbands' property, they have to go to the local panchayat and then register themselves. Women in the villages are largely loathe to make the first move out of inherent shyness and also because of the tradition-bound village culture that does not encourage women to come forward and claim their share in their husband's property.
The7/12 property extract that is obtained from the land register maintained by the revenue department of the government of Maharashtra, provides evidence of the ownership of the land, but the 8-A property extract enables a woman to have joint ownership of the husband's property.
In June 2015, the NGO was able to get the panchayats to bring these papers online so that women could register their names on it in their comfort zone instead of going to the panchayat. There is no stamp duty required under this scheme or documentation as long as the wife's name is on the voter's list.
Women in the village working as gram sevikas have found it helps them break the ice with other women in this matter. As 55-year-old Savitri Gole, who owns a 2 acre land in village Kari and is a sarpanch involved with gram sevaks, says: "I am happy with this ruling as I am a widow and live and till the land myself. Now, women like me do not have to be anxious that they will be thrown out of their homes by their sons or husbands as we have joint ownership of property," she said.
Men in these villages are reluctantly acknowledging the importance of having their wives names on their property. In fact, gram sevaks said that most men felt that there was no need to follow this policy. Of a population of 1,400 people, only 20 had applied until September for joint property ownership in village Goliwadi.
Bharat Waghmare, additional collector, Satara disrtict says, "Ghar Doganche is a government resolution and it is not easy to motivate the male population to give their wives rights to joint ownership in property. In fact, there is a need to understand gender equality. It is difficult as society still holds on to traditional ways. We need proactive organisations like NGOs and self-help groups to bring about a change," Waghmare said.
The 8A is a government regulation but no one can be prosecuted for not following it. Work is on to give women more power in decision-making regarding property.
In some villages, the Dalit Mahila Vikas Mandal is working to ensure that women have a voice in the joint property beyond just affixing their name on it. An official of the DMVM said this was to ensure women have 'decision-making' powers in property.
"Women's share in husband's property is only a government resolution in Maharashtra. It should become law across the country", said Dr Vibhuti Patel, Chairperson, Advanced Centre for Women's studies, School of Developmental Studies, Tata Institute of Social Science, (TISS), Mumbai. Mumbai. "Andhra Pradesh was the first state in the country that gave women equal rights to paternal property under law during then chief minister NT Rama Rao's regime. I would suggest women should get joint rights in not only property but also liquid assets. That would empower women, ensure that they are not abused or discriminated by the male members of the family," said Patel.
Girls Count
The work for asset ownership of women has been undertaken at the national level by a number of non-governmental organisations.
Accordingto Girls Count, a program under UNFPA, work is being done on the ground to promote asset ownership of women and girls so as to enhance their value and address violence and discrimination against them.
In this backdrop, Girls Count has started a campaign titled HerShare to enhance asset ownership for women and girls. Asset ownership means the ability of women and girls to not only inherit assets, but also ensure investment in their ability to earn and build their own assets and ultimately control these resources which can make them self-reliant and independent.
The campaign seeks to motivate diverse groups and individuals to collectively raise a discourse around the issue and support women and girls' equal share in inheritance, and their engagement with non-conventional occupations.
Starting a discourse around discriminatory laws, policies and practices related to women's asset ownership, be it land or housing, is also one of the core objectives of the campaign.
"Girls Count also feels that it is imperative to connect asset ownership of women and girls and the issue of financial independence with Beti Bachao Beti Padhao (BBBP) programme of Government of India. The HerShare campaign is being executed in a phase-like manner. The initial phase is being used to build discourse, bring visibility and create awareness about the issue. This phase is making use of social media platforms and mainstream print media to reach out to people. In the next phase, we plan to go on the ground," says Rizwan Parwez, Coordinator, Girls Count.
As Deshpande of DMVM says, joint right to husband's property is still notional. "We are working to make it more proactive and decisive for women," she said. For that to happen, not just women but men too need to be proactive.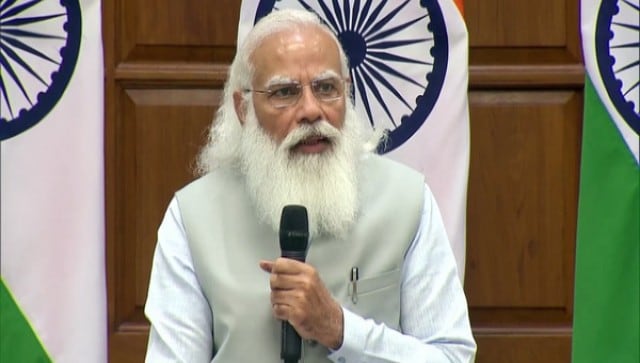 India
Praising women self-help groups, Prime Minister Narendra Modi said there are more than eight crore women in the villages who are associated with them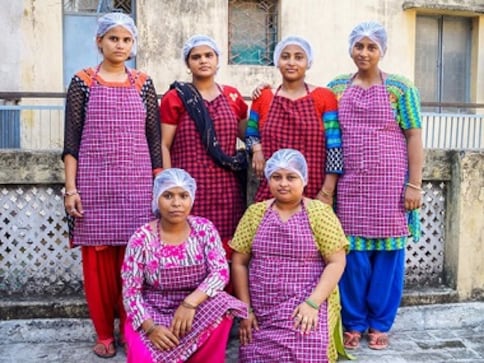 Life
Nizamuddin's Delhi is a romantic, thriving metropolis whose cuisine has historically been integral to Delhi's food. Sharanya Deepak meets Zaika-e-Nizamuddin, an all-women catering outfit that serves the kebabs, biryani, haleem, and laddoos, that Nizamuddin is most famous for.
Business
The bank is expected to become profitable in five years of its operation. The government plans to set to open 100 branches within that period.<br /><br />