Without competition in the markets, there won't be any real value realisation for farmers: Pravesh Sharma tells Firstpost
Farms that are less than a hectare will not benefit from commercialisation unless efforts are made to consolidate land parcels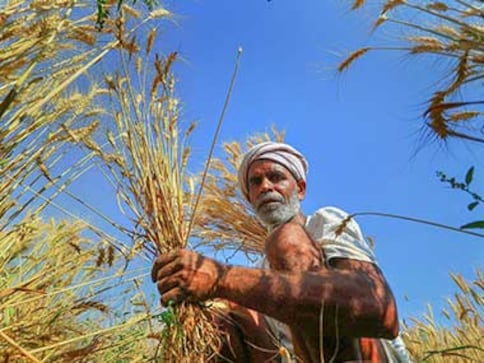 Across the country agitating farmers are emptying their produce – from tomatoes to milk – on the streets because they are not getting even the cost price. Often the price slump is because of a glut in production. In this conversation with Seetha, Pravesh Sharma, a former IAS officer turned agri-market entrepreneur gives a sense of how things have come to this pass. Sharma is co-founder and CEO of Kamatan, an agri-tech start-up. Excerpts:
Farmer distress is spanning states as well as crops. Why? Is politics overwhelming economics in agriculture?
One issue I have had with the current discourse is that we seem to have a very narrow time span in agriculture; we ignore the impact of legacy issues. This agricultural distress has not happened in the last three years. It has been building up over the last twenty years. We have dismantled most of the pre-1991 ecosystem in industry and services. But the ecosystem in agriculture is still operating in a pre-reforms mindset.
Land, labour, capital, technology, output markets, everything is over-controlled and over-regulated. Except in three states - Punjab, Telangana and parts of Tamil Nadu - land tenancy is illegal. But informal tenancies exist. Those tenants have no recourse to institutional credit, subsidised inputs and insurance. They cannot sell their product at minimum support price (MSP) because they cannot produce land papers; rents are varying and exorbitant; they have no rights on the land, they can be evicted any time.
But there is a model land leasing law. And Madhya Pradesh passed a law.
It exists as a draft. Not one state has acted on it. Madhya Pradesh passed the Act; it never came out with the rules. This is just a farce.
The so-called model Agricultural Produce Marketing Committee (APMC) Act has been passed by so many states. Nobody has put in the rules through which these laws can be implemented.
Today as an ethical buyer, I am not able to buy directly from the farmer in a majority of the states. I procure maize for big companies in Uttar Pradesh. They say you cannot have your own collection centre. I said I am buying at the farm gate so that the farmer does not have to take it to the mandi. I am giving the farmer the same price he is getting in the mandi. I am even willing to pay the mandi tax. But at least the 4 percent to 6 percent that goes to an intermediate agent I can pass on to the farmer. They say no. So the farmer has to bring the produce to the mandi, incurring the transport and labour cost.
You cannot look at the whole agricultural situation as one segment -  let's fix marketing, let's fix tenancy, let's fix credit, let's give a loan waiver. Loan waivers are short term palliatives which certainly relieve distress. But they have to be followed by a package of medium to long term policy inputs.
Why does the stress appear to have increased more recently?
In the last twenty-odd years, the nature of our agricultural demand has totally transformed. Twenty years ago, 75 percent of the total value of agricultural GDP was contributed by grains, pulses, oil-seeds and 25 percent by high value agricultural products (horticulture, fruits vegetables, dairy, poultry, fisheries etc). Over a period of time, as we have become relatively better off, the demand has completely reversed.
So farmers have shifted from subsistence farming to commercial farming. But the ecosystem that would support sustainable commercial farming does not exist - easy access to institutional credit, affordable credit, quick access to technology, competitive markets, a liberal external trade policy, maybe new age instruments like futures, hedging.
Take something as simple as price transmission. There is no mechanism to know the real time prices of tomato in mandis in the ten top metros. Today if I switch on my phone, I can get a ticker with share prices of 2000 companies in BSE/NSE. I do not get a real time ticker on agricultural prices. Why not invest in that?
The needed reforms are well known. Why have they not been implemented?
In Madhya Pradesh, an agriculture predominant state, where I worked most of my career, 95 percent of legislators are the middle peasants. They obviously favour policies that seek to perpetuate their local interests. Most of them depend on mandi agents, moneylenders to finance their election campaign, maintain their constituency, take care of their supporters. In return they will plough back government contracts to them, make sure that they get access to institutional credit from cooperatives, get them placed in the mandi committee.
Obviously you don't want to bring in Cargill and Monsanto and ITC in your mandi because the local guy is going to get affected. Very soon these companies will demand transparent price discovery practices, better governance procedures and more transparency. So there is a combination of rent seeking, political patronage and simply safeguarding of your interests and your supporters.
eNAM is also appeared to be designed to fail. . .
The day they said eNAM should be placed in the mandi, I said it is dead in the water. That is the compromise they said we have to make. eNAM should have given competition and it should have been done very differently.
Is that why delisting fruits and vegetable from the APMC has not worked very well?
Yes. Because that should have been accompanied by a policy package to attract private investment, to set up new specialised market yards, give them a level playing field. They don't want that. Every state opposes the idea of private mandis. Maharashtra claims they have set up some, but those are largely for specialised products, not general products.
ITC had e-chaupals. . .
e-chaupals got overtaken by technology. When they came in Madhya Pradesh, they had the unique advantage of having an internet connection. At that time internet was not easily available, mobile phones were not so common, so farmers flocked to the e-chaupal largely to check on prices in neighbouring mandis. And then mobile phones came and now everyone can check on prices on their own, so it became an obsolete model.
But even as long as they were there, were they being stymied by policy?
Oh yes. ITC would only purchase what they could consume or needed; they were not allowed to do trading. If they can't do trading, it doesn't make sense. They had to pay mandi fees though they were not operating from the mandi. So there was no advantage of buying there. They had to do a huge amount of paperwork and the mandi inspectors used to have inspection rights, which was a rent seeking opportunity.
To be fair to our corporate sector, each of the big houses tried it. Apart from ITC, Mahindra's Shubh Laabh, Tata Kisan Sansar, DCM's Hariyali Kisan Bazaar. There was nothing wrong with these models. Had they been given a level playing field with APMC, some of them would have thrived. They effectively sank hundreds of crores in these ventures. But policy failed them. And unless there is competition in the markets, there's not going to be any real value realisation for farmers.
The argument is that liberalising trade, encouraging the private sector will hit the small farmers.
True, 65 percent of farmers are marginal but you can prepare the most vulnerable to face this opening up. Farms that are less than a hectare will not benefit from commercialisation unless efforts are made to consolidate land parcels, collectivise farmers into producer groups and companies. Why not invest in that?
In my little start up, we are doing 200 acres of chilli farming and another 300 acres of onion farming on a very transparent basis – it is your land, you are going to do the farming, I'll give a plan, I will suggest the seed, I will help you with sourcing the inputs, I will buy back everything, we will have a very transparent price benchmarking to the three nearest mandis, and we'll take the average of that price and I will take it from you at your farm gate and marketing is my problem.
Ultimately farmers will have to produce for the market and not market whatever they produce. For that they will have to work with the front end players who know what the customer is demanding.
And this needs the right policies?
There should be a policy to incentivise farm-based companies to work in the back end, give them tax breaks for some time. Why do you still give tax breaks to Infosys, for exporting software? How come you are not giving it to agri-business companies who are working in a much higher risk area? But there is no consensus within the system. Someone will say suit-boot ki sarkar and someone else will get defensive. We need to move beyond these politics.
We have to remove the Essential Commodities Act. In pulses they impose stock limits. Why don't they invest in modern storage systems? These are classic examples of ad hoc, short term thinking.
The argument against allowing the private sector to put up silos etc, is that this will lead to . . .
Hoarding! I have always said bulk staples are not diamonds, you can't smuggle them out of the country. You can have a system where every storage above a certain limit has to be reported to the government on a portal. That's understandable. Society should know that at any point of time this is the stock that is held in the country.
Is this one of the reasons for the shortage-glut-shortage cycle that we are witnessing?
The lack of transparent data flows, the complete of opacity of data to different categories of players. Farmers are looking at neighbours and saying let's plant onions this year, last year he got a good price. So we are over producing onion, sometimes we are under producing tomato, sometimes we are over producing potato.
In pulses the government said we must reduce dependence on imports. Farmers responded. Now prices have crashed. You have not tweaked your import policy, you are still allowing low cost imports to come in. So make up your mind – do you want consumers to enjoy lower prices or do you want farmers to get decent prices?
How do we get out of this shortage-glut cycle?
It will require more than just information flows – you will have to open up your external trade policy. Some of our products are internationally competitive. They should be freely exported. Occasionally if there is a shortage, a price spike, you can put in temporary export ban but it should not be done in this ad hoc manner. And only if it is a major food crop. I would not even do it for onion. It's so silly. Will anyone starve for not eating enough onions? This North Indian obsession with eating onions is being pandered to beyond reasonable limits.
Encouraging the food processing industry is being touted as one solution.
India is a country with a lot of vegetables. Our uniqueness is that twelve months of the year it is possible to produce fresh agri produce and consume it. Now please tell me are you going to eat tomato puree in a country where fresh tomatoes are available 365 days a year? Why would you eat dehydrated onion when fresh onion is available all the time? So we will never have processing as a solution to these surpluses. Never. The answer is better feedback on planning, staggering, timing, spreading, geographical distribution. Let's bring efficient supply chains.
You don't have decent collection centres in the villages. Everything that comes to Azadpur mandi from Hapur 40 km away comes in gunny sacks;  they should come in crates. Onions coming from Nashik to Delhi lose 2-3 percent weight because of the ambient conditions. Singapore has a law that says you cannot transport fresh produce in an open truck, it has to be a closed truck. It need not be air-conditioned, but it has to be a covered truck.
Do we need to prioritise marketing reforms?
Let's work on the eco system at one go. It has to start from the basic – let's liberalise the land tenancy, contract farming, then input marketing reforms, output marketing reforms, credit market reforms and labour market reforms.
(The writer is a senior journalist. She tweets at @soorpanakha)
Read Abhijit Sen's interview on the problems facing the sugar sector:
Part 1: Sugar Package: We Need To Cut Cane Acreage But That's A Political Call Nobody Will Take, Abhijit Sen Tells Firstpost
Part 2 : Sugar Package: Most Mills Are Bad In Quality And Some Need To Be Rationalised, Abhijit Sen Tells Firstpost
India
Prime Minister will also launch the Madhya Pradesh Startup portal, via video conferencing, which will facilitate and help promote the startup ecosystem
India
Reviewing the COVID situation in UP, the chief minister said vaccinating all eligible children of the age group of 12 to 14 years is a priority for the state government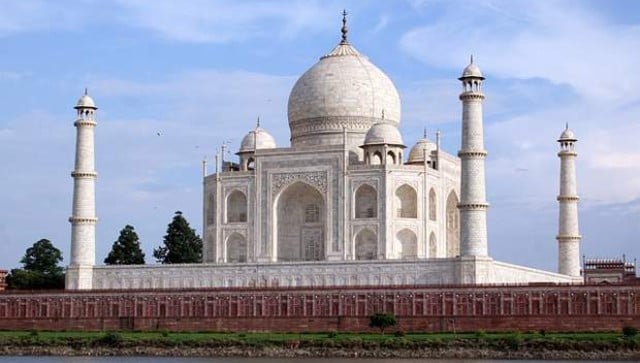 Politics
The BJP MP said that what was there before the monument was built should be investigated and people have the right to know about it