With one eye on upcoming Karnataka polls, Siddaramaiah unveils Budget with focus on agriculture, healthcare
Karnataka chief minister Siddaramaiah has clearly taken a leaf out of the Centre's book, even though he accused the BJP-led government of presenting a Union Budget that focused on the upcoming elections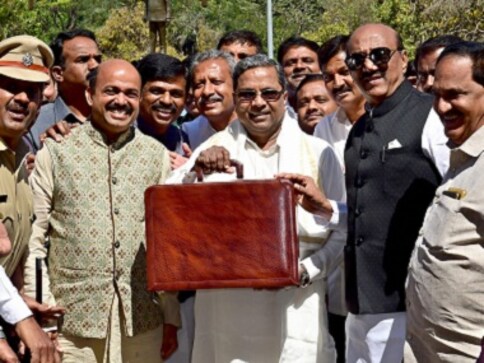 With Karnataka going to polls in two months, Chief Minister Siddaramaiah has delivered a state budget with its focus firmly on agriculture, healthcare, education and urban development. In doing so, he has clearly taken a leaf out of the Centre's book, even though he accused the BJP-led government of presenting a Union Budget that focused on the upcoming elections.
Allocation to agriculture and horticulture in Karnataka has increased to Rs 7,301 crore, up from last year's Rs 6,601 crore. While the allocation to rural development and panchayat raj stood at Rs 14,258 crore, and to urban development at Rs 17,196 crore, both sectors have seen a reduction in allocation by a percentage point.
The water resources, healthcare and education sectors, on the other hand, all got a larger share this year. The chief minister noted that the gross state domestic product (GSDP) in 2017-18 grew at the rate of 8.5 percent as against 7.5 percent during 2016-17. The government expects the agriculture and industrial sectors to both grow by 4.9 percent and the service sector by 10.5 percent.
While experts agreed this was a pro-farmer and pro-people budget, some argued that encouraging rural economy with freebies is not the way forward. "They are misunderstanding development to largesse system. Rural India cannot develop on freebies. I am concerned that rural people are being seen as recipients of doles and welfare schemes. That can work for electoral politics, but not in reality," said R Balasubramaniam, a development scholar and founder of Swami Vivekananda Youth Movement (SVYM), adding, "Both the Union and state budgets have missed the point."
Siddaramaiah announced that farm loans upto Rs 3 lakh will be provided at zero interest, and those between Rs 3 lakh to Rs 10 lakh will be provided at a rate of 3 percent. He also announced that a new agriculture college in Chamarajanagara district will be established. A research center in Gandhi Krushi Vijnana Kendra (GKVK) in Bengaluru will also be set up at a cost of Rs 1 crore.
Siddaramaiah also announced free bus passes to all students across the state and allocated Rs 2 crore for gender-sensitivity programmes at government employees, community policing volunteers, schools and college students. In order to encourage women to go for post graduation, an exemption from full fee payment would be provided to all girls seeking admission in government's pre-university, degree and post graduation courses.
To create an inclusive environment for gender minorities, the state government, which had framed the Karnataka Sexual Minority Policy last year, increased the financial assistance given to sexual minorities from Rs 20,000 to Rs 50,000.
For Bengaluru, the budgetary allocation focused on better roads, footpaths, lakes, groundwater replenishment and a suburban rail project. IT industry veteran Mohandas Pai said, "In the last two years, the Siddaramaiah government has given attention to the city's infrastructure and that is good news. There are good social schemes for women in rural and urban areas too. The budget proves that with some imagination, a fiscally-strong state like Karnataka can focus our finances and investment for the future and give support to the vulnerable sections."
Pai said that if the government had focused on Bengaluru and the industry in the first two years of its tenure, the state would be booming today. "Nevertheless, the track record of the government is indeed impressive."
K Ravi, president of Federation of Karnataka Chamber of Commerce and Trade, said the proposal for a multi-modal logistic park of 400 acres in Bengaluru and 50 acres in Hubli are welcome developments. "The proposal to develop 11 new industrial townships by KSSIDC in Tier-II and Tier-III cities will encourage the MSME sector," he said.
Meanwhile, former chief minister BS Yeddyurappa, in his statement, called the Budget a poll gimmick and said the chief minister has made a desperate attempt to appease all sections of society to achieve electoral ends. "He has once again fallen back on populist schemes. The chief minister has sought to sell his dreams by making unrealistic projections and thus taken the people for a ride. In the 2017-2018 Budget proposals, the Congress government headed by Siddaramaiah was not able to spend more than 50 percent of the allocated funds in almost all the departments," he said.
The author is a Bengaluru-based freelance writer and member of 101Reporters.com, a pan-India network of grassroots reporters.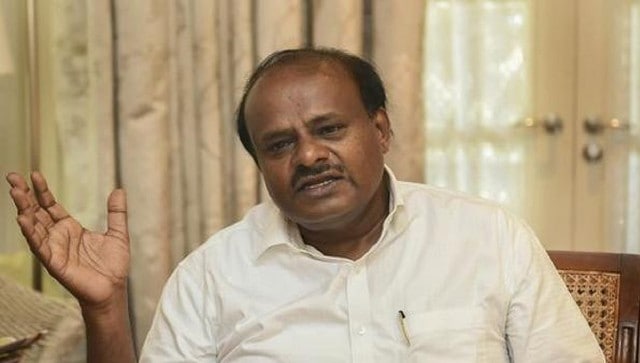 Politics
'The word I used for former speaker Ramesh Kumar hurts me too. The use of that word is neither my nature, nor it is my personality. I regret if my word has hurt Ramesh Kumar or anyone else. I withdraw my words,' he said
India
Looking at ensuring seamless air-travel for passengers, initially those travelling on the domestic route, the project will permit travellers to pass through various checkpoints at airports through paperless and contactless processes using only their facial features to establish their identity
India
The border dispute dates back to 1957 after the reorganisation of states on linguistic lines. Maharashtra laid claim to Belagavi which was part of the erstwhile Bombay Presidency as it has a sizeable Marathi-speaking population. It also laid claim to 814 Marathi-speaking villages which are currently