With hotels getting into bookings directly, role of agents may be a thing of the past
Jet Airways' decision to do away with 1 percent basic commission to its agents is of a piece with the global trend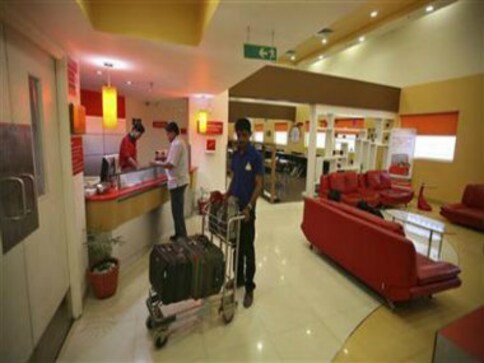 Hilton Hotels' campaign, Stop clicking around, is now increasingly finding resonance across the travel sector. Hilton found merit in asking its guests to book direct by accessing its website. It could cut down on agency commission to both Online Travel Agents (OTA) and brick and mortar agents who are approached by people not comfortable with online booking and its concomittant online payment.
One must, however, hasten to add that online portals like Bookings.com and our own desi OYO rooms are still doing good business insofar as hotel bookings are concerned which testifies to the fact that hotel bookings and airline bookings are a different ball game.
Jet Airways' decision to do away with 1 percent basic commission to its agents is of a piece with the global trend, more pronounced in Europe, to reward agents only through year-end target-based volume discounts. It has, however, allowed agents the option to charge up to 3.5 percent transaction fee.
Travel agents can still survive by organizing tours which in fact is the mainstay of OTA like MakeMyTrip and hotel bookings. There are hotels which still lap up the referrals and bookings made by agents. But it does look like gradual curtains for airline agents with disintermediation made possible by online booking inexorably driving customers to the do-it-yourself habit.
The savvy among the OTAs have learnt to survive the hard times and the rat race by taking the risk of offering competitive fares vis-à-vis the ones offered by the airline itself in anticipation of year-end bonus.
The risk is failure to achieve the target resulting in less than the volume bonus or simply no such bonus at all.
In any case, stop-clicking-around has had a phenomenal appeal with cost-conscious customers seeing merit in direct booking, be it airline ticket or hotel booking.
The advent of apps has further accelerated the trend towards disintermediation. The IRCTC app has made rail bookings easier and simpler and correspondingly shortened the length of the queues not so long ago witnessed in its ticketing counters. BHIM-based payment is going to further endear the IRCTC app to the hoi polloi.
Airlines, too, are urging customers to book through apps with unique offers reserved for app-based bookings. Customers also see in an airline app multiple benefits including booking while on the move and dispensing with the need for taking printouts or screenshots of the tickets, with the app itself displaying all the information needed for checking in.
Airlines must emulate IRCTC and do away with convenience charges levied on online bookings which are relatively less for net banking payment vis-à-vis card payments. Air-India, it seems, has already blazed the trail in this regard.
It is irrational to charge for online payments for two reasons. First, online air-tickets or electronic tickets do not lend themselves to cash-on-delivery and second, airlines save on hiring a battery of personnel to maintain and pursue receivable accounts.
A way out is selling-the-flight model widely practiced in the UK. An OTA buys up a large sliver of a flight space in advance and then sells them to buyers in trickles with suitable markups.
The trick is to keep the price for the flier slightly lower than what he would have to pay if he were to go for the direct booking option by accessing the airline's website direct. That, however, is easier said than done given the fact that bulk advance buying involves financing costs that necessarily have to be recovered from the customer. In other words, OTAs skate on thin ice when they embrace this model. For the airline, there is a huge benefit though. It gets paid well in advance of the take off sometimes six months or even earlier.
All told, the airline agency is heading towards extinction. The hotel agencies' demise may not be as imminent given the wide array of hotels a customer gets to choose from thanks to the agent's tie up with them. OYO rooms have made stay pleasant for tired travelers. It is win-win for everyone in the game with small hotels otherwise unable to attract customers getting business thanks to the aggregator's services.
An airline has the organization and capability to directly reach out to its potential customers. Not all hotels have these twin virtues.