With exports bottoming out, govt to extend incentives to boost overseas shipments
The remarks assume significance as exports fell the 18th month in a row in May, though marginally by 0.79%, to $22.17 billion
New Delhi: Government on Friday said fall in India's exports have been arrested in May and now it is time to extend incentives to boost the overseas shipments.
Although the pick up in exports may be slow but the bottoming out has happened, Commerce and Industry Minister Nirmala Sitharaman said.
"I think from now, it will show slow but steady rise...Last month's indicators show that it has now come down to 0.79 percent, which is still a situation where we have to do a lot more to allow it to pick up.
"So it is a time when the help will have to be extended whether in the form of interest subvention or in the form of any kind of incentives for exports. We have been looking at sectorally," she told reporters here.
The remarks assume significance as exports fell the 18th month in a row in May, though marginally by 0.79 percent, to $22.17 billion as several non-oil sectors such as engineering and gems and jewellery saw a rise in outward shipments. The decline in May was lowest since December 2014.
However, the minister said she is cautious but " I can see that the fall is getting arrested and pick up is slowly showing up".
Further talking about the 20 percent customs duty on sugar exports, Sitharaman said the move would help in increasing availability of the commodity in the domestic market.
"We do not want any speculative rise in the prices of sugar. In order to make sure that there is enough sugar available for the Indian market, this step has been taken," the minister said.
Government has imposed 20 percent customs duty on sugar exports to boost domestic supply and check prices which are ruling high at Rs 40/kg.
India, the world's second largest sugar producer after Brazil, has exported 1.6 million tonnes of the sweetener so far in the 2015-16 marketing year (October-September). Further exports are unlikely to take place with this decision.
When asked whether government is considering to extend minimum import price on steel, she said the ministry would "talk" about the issue only when the time would come.
The Minimum Import Price (MIP) in its current form is in place till early August.
According to an official, MIP is not a WTO compliant measure and India should consider measures like antidumping duty - which is WTO compliant - to deal with cheap imports of commodities including steel.
Find latest and upcoming tech gadgets online on Tech2 Gadgets. Get technology news, gadgets reviews & ratings. Popular gadgets including laptop, tablet and mobile specifications, features, prices, comparison.
Politics
BJP's manifesto also included the appointment of three lakh teachers within the next year in schools and higher education institutions and one lakh jobs in the health sector
India
Some also drew the Election Commission into the debate, asking whether the BJP could be allowed to make such an announcement when preparations for the polls were already underway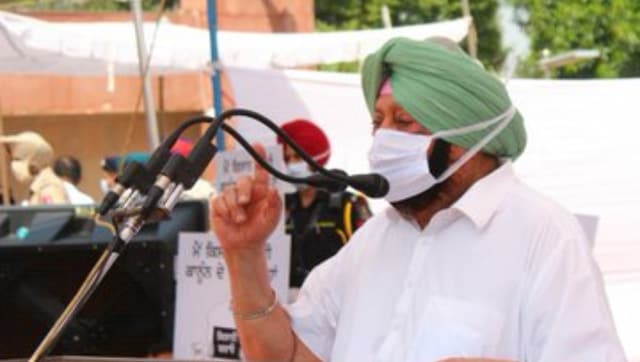 India
Punjab chief minister claimed that the Adityanath govt had delayed action in the Hathras rape case, which is "why Rahul Gandhi had to rush to Hathras, to secure justice for the victim's family"