With drought looming, political pressure builds up on banks to raise farm lending
Distressed farmers indeed need support, but repeatedly pushing banks to meet farm credit targets, without assessing the risk, is a perfect recipe to create a farm loan bubble.
The Reserve Bank of India (RBI) has effectively taken a U-turn on its bank lending policy to farmers, when it asked banks on Thursday to comply with the direct lending target of 13.5 percent total loans to the sector.
In April, while revising the priority sector lending (PSL) norms, the central bank had done away with the distinction between direct and indirect lending targets for agriculture. Instead, banks were asked to lend 8 percent of their total credit to small and marginal farmers.
The move, as the RBI notification points out, has followed the government expressing concern on the adverse impact of poor monsoon on the sector. Prima facie, this appears to be a politically prompted decision.
"(Banks) are, therefore, directed to ensure that their overall direct lending to non-corporate farmers does not fall below the system-wide average of the last three years achievement, failing which they will attract the usual penalties for shortfall. They should also continue to maintain all efforts to reach the level of 13.5 percent direct lending to the beneficiaries who earlier constituted the direct agriculture sector," the RBI said.
Distressed farmers indeed need support, but repeatedly pushing banks to meet farm credit targets, without assessing the risk, is a perfect recipe to create a farm loan bubble.
Of late, there has been lot of political pressure on banks to meet targets on farm lending. One such instance is the recent clamp down by the Maharashtra government, when it initiated a major clamped down on about 24 branch mangers of various nationalized and cooperative banks for not meeting farm lending targets to farmers.
Traditionally, agriculture is one of the high exposure areas for banks. A look at the bank funding pattern to the agriculture sector shows that lack of bank funding has hardly been a roadblock to improvement in agriculture production. Banks have, so far, lent about Rs 800,000 crore of loans to Indian farmers in the category of agriculture and allied activities.
Typically, banks are given annual farm credit targets by the government in the Union Budget. In the 2015 Union Budget, banks were given a target of Rs 8,50,000 crore, which, if fulfilled will constitute some 14 percent of the total bank loans in the industry.
Pushing bank credit to agriculture sector should be seen against the backdrop of falling farm output as a percentage of GDP, which has fallen sharply from over 51 percent at the time of independence to just about 16 percent now. Even for the rural economy, agriculture has clearly lost its position as the biggest income generator. According to government data, more than two-thirds of the rural income now comes from non-agriculture sources. This means that poor performance of the sector is not due to absence of bank funding, but somewhere else.
As this article in the Mint newspaper says supply side issues have been the chronic problem that is weakening the agriculture sector, much more than funding constraints.
The solution to this problem lies in agriculture reforms to improve farm yields and tackle the middlemen. According to Nomura Global Markets Research, India has been lagging behind peer countries when it comes to farm yields in most crops such as pulses, oilseeds, wheat, rice and vegetables.
Continuation of archaic cultivation methods and focus on only limited crops such as wheat and rice, have impacted the farm output. Indian farmer needs innovative technology and incentives to diversify crops and get better return on the produce.
The short point here is that while there has been so much of focus on pushing bank credit to farmers, very little attention has been given on improving efficiency in cultivation. Even now, a significant part of Indian agriculture mainly rely on monsoon as a major source of irrigation and any miscalculation on rain distributions leads to havoc.
Directed bank lending to farm sector has resulted in a serious build-up of risk in the agriculture portfolio of Indian banks, especially government-owned banks. Many of these lenders have high bad loans from farm loan portfolio. The situation worsened in the aftermath of massive loan debt waivers implemented during UPA-rule. According to rating agency, Fitch, even when the system-wide loan growth was at 9.7 percent in fiscal year 2015, the lowest over the past decade, the credit concentration in farm sector remained high.
Indian banks are already sitting on huge pile of bad debt. The total gross non-performing assets (NPAs) of banks at present stands at Rs 300,000 crore. Agriculture has already become among the high stress areas for banks. Hence, blindly pushing banks to lend to the sector without monitoring the deployment of funds can result in huge NPA problems.
The government should stop forcing banks, especially those lenders in which it holds majority stake, to lend to a specific sector and let bankers take credit decisions based on the merit of the borrower and depending up on their existing loan book position. This is particularly critical given the fact that government is unable to sufficiently meet the capital-requirement of state-run banks, even when it wants better performance from these lenders. Politics shouldn't dictate farm credit policies.
Find latest and upcoming tech gadgets online on Tech2 Gadgets. Get technology news, gadgets reviews & ratings. Popular gadgets including laptop, tablet and mobile specifications, features, prices, comparison.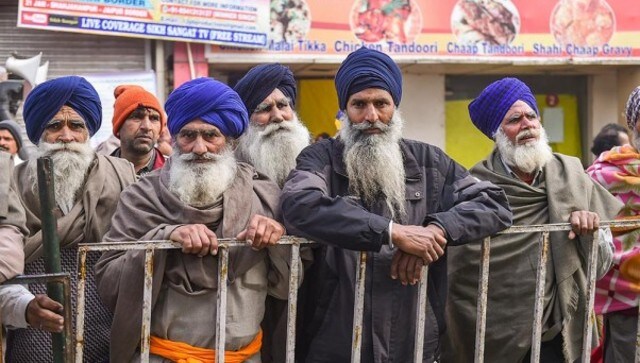 India
Unlike the last 10 rounds of talks, the 11th round could not even reach a decision on the next date for the meeting as the Central Government also hardened its position saying it is ready to meet again once the unions agree to discuss the suspension proposal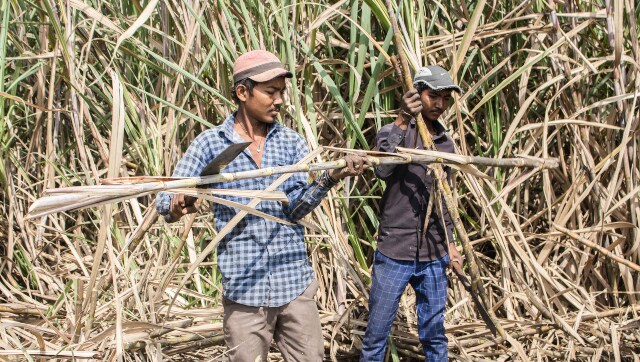 India
Countless young people in Maharashtra, whose families are engaged in cutting sugarcane, are faced with the reality of entering into an endless cycle of debt, labour in the fields, and eventually being forced to discontinue their education.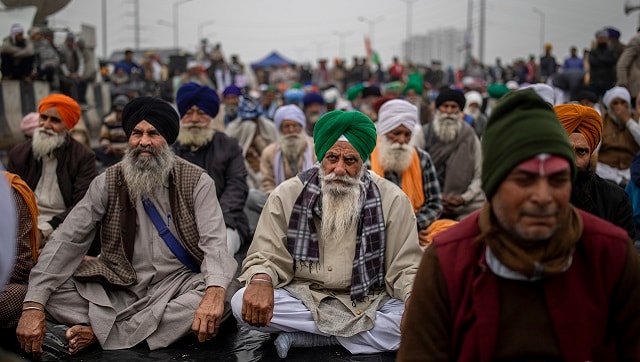 India
The All India Kisan Sangharsh Coordination Committee also accused the BJP-led government at the Centre of "shirking political responsibility" of resolving the crisis