Winsome's Jatin Mehta and Raghuram Rajan's 2015 list of frauds to PMO: More questions come up
Fraudsters have contributed to a significant chunk of the bad assets of banks, mainly the state-run ones which constitute 70 percent of the assets of Indian banking system.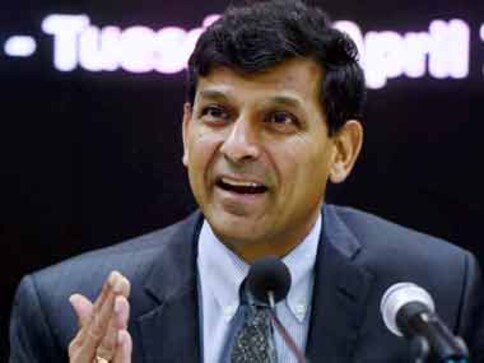 An interview given by former Reserve Bank of India (RBI) governor Raghuram Rajan to NDTV over the weekend has revived the curious case of an old list. It is about a list of fraudsters the RBI sent to the Prime Minister's Office (PMO) for urgent follow-up action.
An RTI query had confirmed that the list sent by Rajan was in February, 2015. In the interview, Rajan said he isn't aware where those cases stand at present.
Of course, the former RBI governor didn't take names from but explained the nature of fraudsters in the list giving one example. "A jeweller takes Rs 4,000 crores of loans from the banking system. Has been doing reasonable job repaying banks. And suddenly announces that buyers on the other side defaulted on him. Turns out all the buyers on other side essentially consists of one firm which is owned by the jeweller. Then you have to uncover the trail of money. But, by the time the fraud is declared, sometime is passed. And it's not easy (Sic)."
Rajan, it seems, didn't pluck this example of the unnamed jeweller out of thin air because we know, from information that is in public domain, that this is exactly what Jatin Mehta of Winsome told his bankers before he scooted in 2014 with defaults of close to Rs 7,000 crore.
The Winsome group had defaults close to Rs 7,000 crore at the end of 2014. The group stopped payments in 2013.
As this report in 2014 in The Times of India (ToI) revealed, most of the business came from exports of gold jewellery and coins to 28 companies in Dubai and the Middle East, which were owned by Mehta and his family.
About 80 percent of Winsome's exports were to just six companies in the Middle East, which had a common ownership. Later, Mehta allegedly told his bankers that his buyers in the UAE had defaulted on payments and hence he, too, had could not honour his payments to the bank. In others words, Mehta reportedly borrowed crores of thousands of money from banks. He gave it to his own firms and claimed that the jeweller's firms defaulted and, finally, Mehta too defaulted to the original lenders. All this was done within the Mehta family. Later, banks also found that the collateral given to them was far too inadequate.
Now remember, this list by Rajan was sent in 2015 and the Central Bureau of Investigation (CBI) filed the chargesheet against Mehta and family only  in the middle of this year. No major action or recovery has been made so far. This sort of delay is exactly what Rajan was cautioning the government about.
Now, without leaving room for imagination, Rajan is making two important points here. First, the list that he sent to the PMO wasn't a defaulter list as some have interpreted, but the list of high-profile frauds. Second, there is a danger in giving time to fraudsters after a fraud is detected, without taking timely action.
Those engaged in the business of fraudulence and black money always take crash courses in 'how to cover up the fraud' at the first sight of getting caught. They act quickly and move the ill-gotten wealth to safer pastures. Catching them before they move quickly is the only window for investigators.
We have enough examples for the above. For some reasons, fraudsters also tend to enjoy free access to official information.
Only a handful of high profile cases are discussed in the media with much hype — the likes of Mehul Choksi and Nirav Modi, the diamond merchants, who allegedly defrauded government-run Punjab National Bank (PNB) for at least Rs 13,000 crore worth loans; the flamboyant liquor baron Vijay Mallya who is probed for allegedly defrauding a bank consortium whom he owes around Rs 10,000 crore and Mehta of Winsome Diamonds, who reportedly defrauded banks for Rs 7,000 crore. But there could be other cases as well where similar frauds are involved but have been left unattended.
Vijay Mallya escaped India on 2 March, 2016 just ahead of the banks approaching the Supreme Court seeking his detention. Both Modi and Choksi are suspected to have left India only in the first week of January 2018, only weeks before the PNB scam became public and Mehta is believed to have left India in 2013-14 but his exit date is disputed by different agencies. If these names were in the Rajan list, the government could have prevented their escape.
Ever since the Modi government came to power, capturing wilful defaulters and fraudsters have been the major theme politically. There is a good reason for that. Fraudsters contributed to a significant chunk of the bad assets of banks, mainly the state-run ones which constitute 70 percent of the assets of Indian banking system.
In September this year, in a note to the Parliamentary committee, Rajan first wrote to the Chairman of Estimates Committee, Murli Manohar Joshi, that he had sent the list of fraudsters for coordinated action. The former RBI governor said this needs to be addressed with urgency. Coming back to the original question — What urgent action was taken on the February, 2015 fraud list? The PMO owes an answer.
Business
The industrialist bought pomegranates from the vendor and settled the payment with digital money. He also informed that Bachche Lal Sahani, a local fruit seller, happened to be one of the first merchants to accept 'e-rupee' transactions
World
Due to extreme floods, Auckland Airport was forced to close at the beginning of the weekend. Airport issued statement on saying the Airport has been evaluating the damage and regrettably determined that no international flight can operate
World
The Al Minhad region and its neighbouring territories have been renamed 'Hind City' in accordance with Dubai Ruler's directions