Windows 10 releases today: Can Microsoft convince enterprise customers to upgrade?
It will be interesting to see enterprises' feedback on Windows 10 -- and whether they are ready to make a move or not.
It's basically do-or-die for Microsoft's new operating system today, as Windows 10 is going to be the "last version of Windows." Finally, consumers and enterprises would be able to get their hands on the new platform -- which in many ways, fixed the mistakes the software giant made with Windows 8.
There's no denying the fact that Microsoft is doing its last-minute bit to please individual consumers, but at the same time it is leaving no stone unturned to make Windows 10 a success among its enterprise customers. As getting large establishments migrate to the new platform is going to be far more challenging for the company.
Given Windows 10 Enterprise is available to volume licensees starting August 1, here are couple of things enterprises must know:
-- In the company's earnings conference call, CEO Satya Nadella said this about the Windows 10 rollout: "There are three distinct phases. The first phase is what I'll describe as the upgrade phase, that's what starts in a week's time.  And that is more retail execution and upgrades.  Then come the fall you will see the devices from all the OEMs going into the holiday quarter.  And then the enterprise upgrades. In fact, we have a release of enterprise features which I mentioned in my script, which will ship in that timeframe and I expect piloting to start and deployments to start in the second half of the fiscal year."
The statement clearly hints that Microsoft is not pushing enterprises to upgrade to Windows 10 anytime soon.
-- Existing consumers and small business users will get free upgrades, while the update is being handled differently for enterprise users. Microsoft, in its blog, said, "We understand that businesses require more control in how updates are delivered, and at what pace." Most enterprise customers will get updates automatically, but unlike consumers many enterprises are quite fussy about automatic updates. In order to please those finicky enterprise users, Microsoft has decided to charge a fee to not send them updates.
So, Windows 10 enterprises get a choice of how to keep Windows up to date which also includes the choice of how they want to pay for it. Read here.
-- Windows 10 comes with password-less FIDO authentication support. For Windows 10, users can log in with Azure Active Directory accounts. And if they log in with both an Azure AD and an AD domain account, enterprise users will get the single sign-on to services like Office 365 and Windows Store – all without a password. In addition, some of the other enterprise security features include -- Direct Access, AppLocker, BranchCache and more granular UX and Group Policy controls.
Besides features, there are other factors that play into when large businesses make a move from the tried-and-tested OS to the newer one. It will be interesting to see enterprises' feedback on Windows 10 -- and whether they are ready to make a move or not.
Business customers have always been Microsoft's biggest revenue generator, and the company is desperately hoping for Windows 10 to work its magic. "With one universal app platform, one security model, and one deployment and management approach, Windows 10 will offer an improved experience for enterprise users," said Microsoft when it pitched a technical preview of Windows 10 to businesses last year.
India
The police claimed Kappan was arrested because he was going to Hathras, where a 19-year old Dalit girl was gang-raped and murdered, "to breach the peace" as part of a "conspiracy"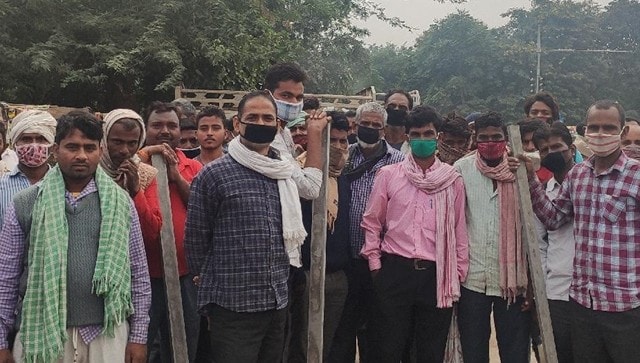 India
Some 500 odd migrant workers have been assembling at various chowks in Gurgaon for the past nine months, looking for work. With dwindling savings and no hopes for a job, many of them are now preparing to go back to their homes.
News & Analysis
The Cortana content created by users – such as reminders and lists – will still be accessible through Cortana in Windows.