Willful defaulters' list: It is high time the Supreme Court read the riot act to the RBI
If there are certain irregularities in the working and functioning of such banks and institutions, the citizens certainly have a right to know about the same
In 2011-12 the Central Information Commission 1 gave eight orders to RBI to give information in respect of the following maters 1) top defaulters; 2) Investigations and audit reports of banks by RBI; 3) warnings or Advisory issued to Bank; 4) Minutes of meetings of governing board and directors; and 5) Grading of banks.
Citizens had sought this information using Right to Information (RTI). Under the law, all information which is held in government offices has to be disclosed to citizens unless it is specifically exempted. The law lists ten exemptions in section 8 (1). RBI had refused to give information on all these matters claiming that they were exempted from disclosure in Right to Information. RBI argued that it did not wish to share the information sought as some of it could "adversely affect the public interest and compromise financial sector stability". RBI was unwilling to share information which might bring out the 'weaknesses in the financial institutions, systems and management of the inspected entities'. It was further contended that 'disclosure can erode public confidence not only in the inspected entity but in the banking sector as well. This could trigger a ripple effect on the deposits of not only one bank to which the information pertains but others as well due to contagion effect'.
It claimed exemption on the grounds that disclosure would harm the nation's economic interests and also said the information was held in a fiduciary relationship. On these grounds RBI claimed exemption under Section 8 (1) (a) and (j) of the RTI Act. These claims were rejected by the commission on the grounds that citizens had a right to know whether their banks were acting prudently. It was money belonging to the citizens and the truth should be known to them. It held "Therefore, it is only logical that the public has a right to know about the functioning and working of such entities including any lapses in regulatory compliances. Merely because disclosure of such information may adversely affect public confidence in defaulting institutions, cannot be a reason for denial of information under the RTI Act.
If there are certain irregularities in the working and functioning of such banks and institutions, the citizens certainly have a right to know about the same. The best check on arbitrariness, mistakes and corruption is transparency, which allows thousands of citizens to act as monitors of public interest." The commission ruled that information obtained in fulfillment of statutory obligations could not be claimed to have been given in fiduciary relationship. It therefore rejected the claim of exemption. RBI got a stay on all the orders. All these petitions were dismissed by the Supreme Court on 16 December 2015 in a landmark judgment.
The court castigated RBI for its refusal to give information and agreed completely with the commission's orders. It scathingly said : " From the past we have also come across financial institutions which have tried to defraud the public.  These acts are neither in the best interests of the Country nor in the interests of citizens. To our surprise, the RBI as a Watch Dog should have been more dedicated towards disclosing information to the general public under the Right to Information Act." It also said, "Because an informed citizen has the capacity to reasoned action and also to evaluate the actions of the legislature and executives, which is very important in a participative democracy and this will serve the nation's interest better which as stated above also includes its economic interests. "
It is interesting to note that within a fortnight the RBI governor Raghuram Rajan took this call for accountability and transparency in the right spirit. He sent a new year message to all officers for 2016: " It has often been said that India is a weak state. Not only are we accused of not having the administrative capacity of ferreting out wrong doing, we do not punish the wrong-doer – unless he is small and weak. This belief feeds on itself. No one wants to go after the rich and well-connected wrong-doer, which means they get away with even more. If we are to have strong sustainable growth, this culture of impunity should stop.
Importantly, this does not mean being against riches or business, as some would like to portray, but being against wrong-doing. …... there is a sense that we do not enforce compliance. Are we allowing regulated entities to get away year after year with poor practices even though these are noted during inspections/scrutinies? Should we become more intolerant of sloppy practices at regulated entities, so that these do not result in massive scams years later? Should we haul up accountants who do not flag issues they should detect? My sense is that we need a continuing conversation about tightening both detection as well as penalties for non-compliance throughout the hierarchy….. Finally, we are embedded in a changing community. What was OK in the past is no longer all right when the public demands transparency and better governance from public organisations.
…. Transparency and good governance are ways to protect ourselves from roving enquiries
– everyone should recognise that an effective regulator has enemies, and like Caesar's wife, should be above all suspicion."
Despite this, most of the information ordered to be given has not been given and this is truly contempt of court. In 1994 RBI had issued a circular that all banks should make public the names of the borrowers who have defaulted and against whom suits have been filed. However this changed over time as corruption became more brazen and many large borrowers treated the loans as largesse. To obfuscate matters Non Performing Assets (NPAs) were repackaged with the following labels:
1. Corporate Debt Restructuring or CDR (about 4 lakh crores)
2. Strategic Debt Restructuring or SDR (amount not known)
3. Scheme for Sustainable Structuring of Stressed Assets or S4A (label invented in June 2016
When a defaulter manages to get these labels the following could happen:
1. The loan would be rescheduled.
2. The interest could be reduced.
3. The debt could be swapped with equity.
When equity is taken in lieu of debt it means the bank now takes over the business risk of a bad business! The bad debts of the Nationalised banks are over 5 lakh crores. The CDR, SDR and S4A are likely to be of a like amount. Taxpayers will have to bear the burden of all this. Owing to a perverse decision of the Central Information Commission in September 2016, CDR, SDR and S4A do not give any information in RTI, and RBI claims it does not have the information!
The Supreme Court has been seeking the disclosure of top defaulters in a PIL, and RBI is resisting this. This is in contempt of the apex court's judgment of 16 December 2015. RBI has not challenged this landmark judgment. The court must get its directions implemented and read the riot act to RBI. This will result as a check on arbitrariness and corruption and the flow of the nation's taxpayers into the coffers of the super-rich.
The author is former Central Information Commissioner.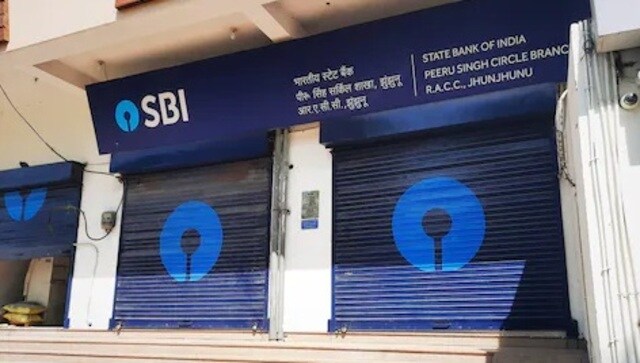 Business
DICGC has also asked the banks to circulate consent forms to account holders for accessing funds up to Rs 5 lakh as per the amended law within 90 days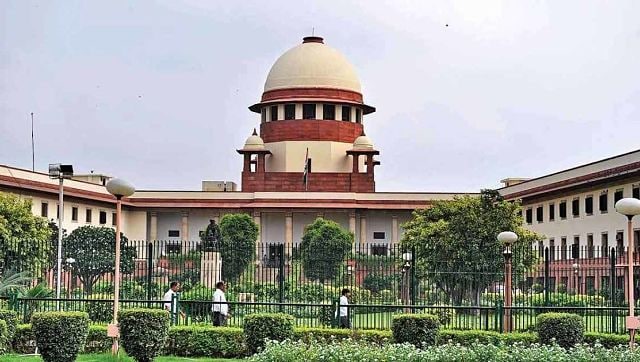 India
The observation assumes significance as the Centre had earlier offered to set up an expert panel on its own to look into the grievances of alleged snooping on phones
India
Of the 68 names, two from Karnataka and one from Jammu and Kashmir have been sent for a third time, while 10 others have been recommended for a second time