New Delhi: The government's spending on healthcare has been coming down over years. As a result, now government hospitals cover a minuscule proportion of the population. Last budget, spending on healthcare shrank to 1.2 percent of the GDP, the lowest ever. WHO ranks India at 112 out of 170 countries in terms of its healthcare systems.
China spends 3 percent of its GDP on healthcare while the global average is 5.4 percent of GDP. The NDA government had stated in its manifesto that healthcare is going to be one of its priority area for improvement. National Healthcare Policy 2015 has been languishing due to the lack of budgetary support and the bill targets a spending of 2.5 percent of GDP.
Which is why on LocalCircles survey for the citizens budget an overwhelming 89 percent of the citizens want the government to increase its expenditure on healthcare. And 40 percent of the citizens polled want that the government should invest in improving the facilities at government hospitals. While 24 percent want them to build more hospitals like AIIMS, another 21 percent want them to subsidise the cost of treatments and medicine.
Like healthcare, education is another crucial area that has not been getting the attention it needs. As per the latest data, government intends to increase spending on education in 12th five year plan by 2.79 times compared to the 11th five year plan.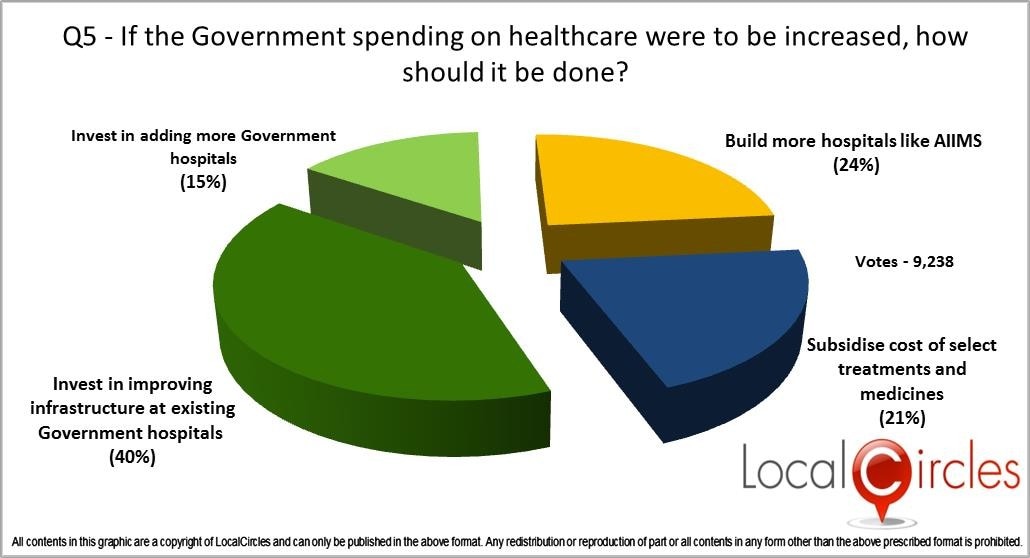 But for the last four years spending on education has been stagnant at 2.7 percent of GDP by both the central and state government. So, how does the government intend to boost spending on the education front will be a crucial area to look at in this budget.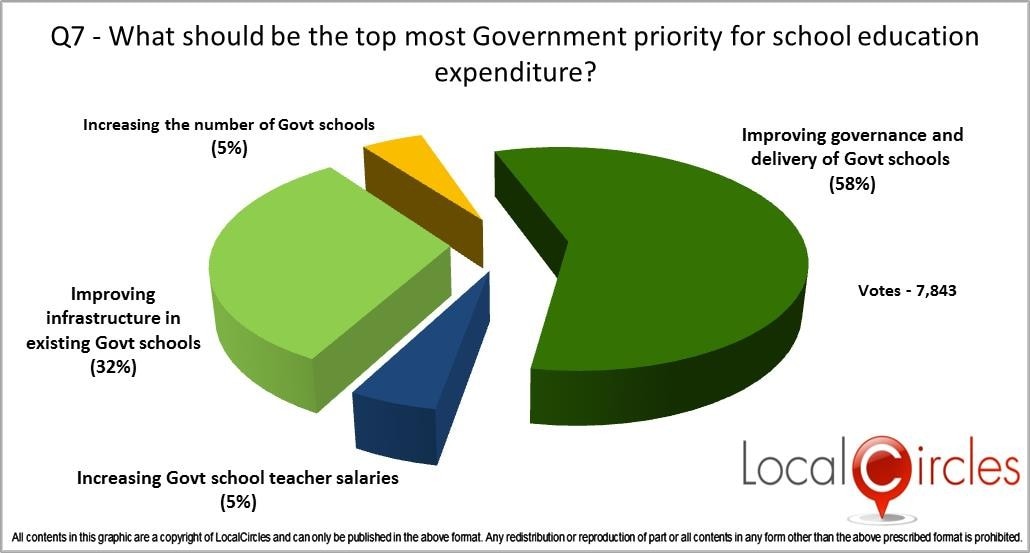 In the education area, 58 percent of the citizens want the government to improve the governance and delivery in government schools. While 32 percent want infrastructure in government schools to be improved, just 5 percent want the government to focus on increasing the salaries of teachers. This means almost 90 percent of the citizens want that the government's education budget to focus on government schools.
Your guide to the latest cricket World Cup stories, analysis, reports, opinions, live updates and scores on https://www.firstpost.com/firstcricket/series/icc-cricket-world-cup-2019.html. Follow us on Twitter and Instagram or like our Facebook page for updates throughout the ongoing event in England and Wales.
Updated Date: Jan 23, 2017 12:56:25 IST