Will the planned consumer protection law run amok with businesses and spoil the free-market spirit?
One hopes the overzealous Central Consumer Protection Authority does not constantly snipe at the marketing people and become a kill-joy commissar
Prime Minister Narender Modi has given dark hints of tough days ahead for marketing companies and in-house departments as well as to advertisement firms. The extant Consumer Protection Act, 1985 is going to be replaced by a new one the lynchpin of which would be Central Consumer Protection Authority (CCPA) to, among other things, give quick redress to the harried and aggrieved consumer.
Authorities are a throwback to dictatorship regimes and envision powerful commissars strutting about wielding a stern stick. On the contrary, a market economy presupposes the existence of the rule of law with clear layers of justice that is at once fair to both the sides. The extant consumer protection law is one with jurisdiction being carved out among district, state and national forums based on monetary limits and appellate powers. While this might well continue, the sudden emergence of a commissar-like authority could well be the 800 pound gorilla the marketplace can do without.
To be sure, the consumer needs to be protected against exploitation both in terms of price, quantity and quality of the product or service as well as against being bamboozled by excessive puffery that characterises our ads both in the electronic and the print media. But that normally comes with the self-protective gear called 'awareness' that is different from education.
'Awareness' goes by the Latin adage and watchword 'caveat emptor' or let the buyer beware. To be sure again, a lot of water has flowed under the bridge ever since dictate was coined eons ago and even advanced countries have been making a pitch for legal protection for consumers in addition to inculcating awareness in them. Yet law finds itself hopefully inadequate and is caught flat-footed in the face of myriad ways of advertising and marketing.
In that sense every advertisement runs the potential risk of being halted on its tracks as being an exaggeration just as in Prime Minister VP Singh's raj, every businessman woke up as a potential criminal as vividly put by Aditya Vikram Birla.
This report in Firstpost cites the hilarious but grim possibility of a celebrity being upbraided only for her fault of flaunting Taj Mahal to tourists but which turns out to be foreign tourists' nightmare thanks to the uncouth ways of ogling urchins. A marketing manager or ad man needs a bit of freedom to sell his product. Prefixes such as 'new' or 'improved' are de rigueur and par for the course. One hopes the overzealous CCPA does not constantly snipe at the marketing people and become a kill-joy commissar.
And the proposal to slap monetary penalty of Rs 50 lakh on celebrities singing paeans of a product or service that disappoints could well result in celebrities hiking their fees pro tanto. That said there is a case for pinning the celebrities also down lest they merrily pocket their hefty fees without taking responsibility. There are conscientious celebrities who don't endorse a product which they themselves have not tried with supreme satisfaction for a good length of time just as there are celebrities who refuse to promote carbonated drinks on the moral high ground that they cause more harm than good.
The best advertisement for a brand at the end of the day is its performance. For, a satisfied customer is its best brand ambassador which is why comparative advertising is lauded as the best form of advertising bringing as it does the technical features of itself vis-à-vis competition. The law should encourage comparative advertising with a stiff rider – penalty for disparagement. That would stop mudslinging in the marketplace.
A stay order passed by the CCPA on an ad can cause untold miseries to the marketer especially when he is trying to launch his product. One hopes 'quick redress' does not include such egregious powers. In the marketplace, prevention is better than cure should be rephrased with awareness is better than litigation.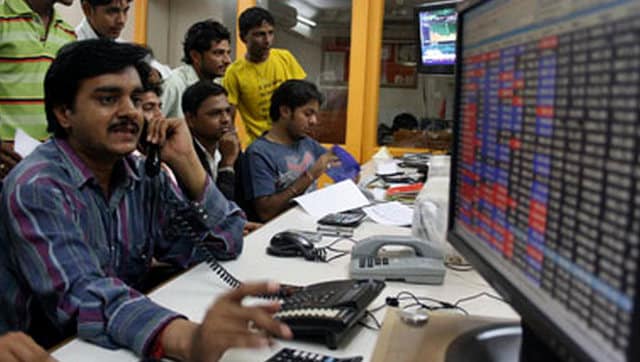 Business
At the closing bell, Sensex went up by 230.01 points and closed at 52,574.46. Nifty closed at 15,746.50 after increasing 63.15 points
Business
Share market on 17 June: UltraTech, TCS, Infosys and Asian Paint were among the top gainers Thursday as the stock market ended the day in the red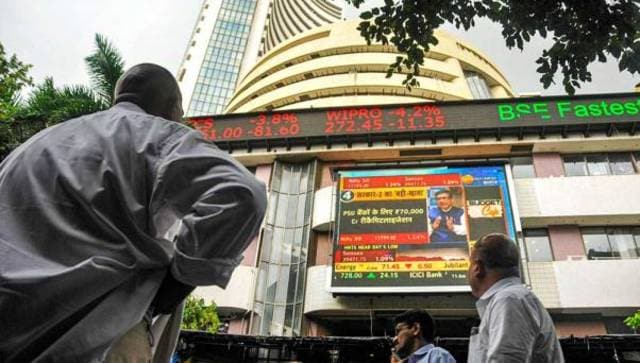 India
With broad-based buying in important sectors, the domestic market indices opened at a record high on Tuesday, 15 June