Will Tatas CLiQ in the fiercely competitive ecommerce race?
Is CLiQ poised to take on the super aggressive, well funded Flipkarts, Snapdeals and Amazons in India with their large customer base and logistics support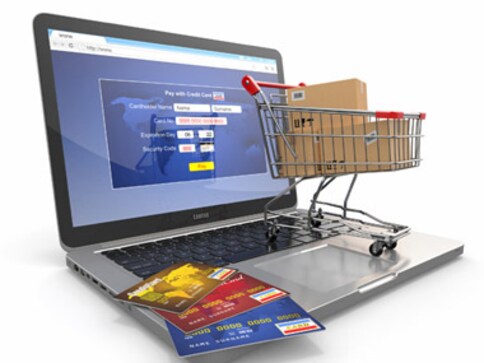 The Tatas are launching their omni channel e-commerce platform CLiQ at a time when existing e-commerce giants are struggling with huge competitive pressures, from their own brethren as well as new entrants like Alibaba who are waiting in the wings to enter this market.
This may be as opportune a time as any to enter etailing for the Tatas, but then, it may not be smooth sailing either as the well-entrenched players have already moved to e-commerce 2.0 where they are now targeting a share of the consumer's entire consumption wallet instead of merely selling products or brands online. Is CLiQ poised to take on the super aggressive, well funded Flipkarts, Snapdeals and Amazons in India with their large customer base and logistics support? How will it differentiate itself in this clutter?
Tata Unistore, a subsidiary of Tata Industries, announced on Tuesday that its e-commerce platform, Tata CLiQ, will open to consumers from 27 May across its website, mobile site and mobile apps. Tata CLiQ will offer consumers a new shopping experience in apparel, electronics and footwear categories. Over the next few months, the plan is to expand the offering by adding many more categories and brands.
This e-commerce platform has been in the works since October 2014 and will integrate the experience of shopping online with the benefits of brick n mortar retail. For example, if a customer chooses, she can place the order of a particular product online on CLiQ but pick up the delivery from a nearby brick n mortar store. The omni platform model is apparently being followed by some other ecommerce arms of large business houses, but with limited success so far.
So why have the Tatas jumped on to the e-commerce bandwagon this late, when the market has evolved and there is a jostle for the top spot between at least two homegrown market places already? Technopak's Arvind Singhal says the time to enter this market was perhaps five or more years back for large business houses like the Tatas. "They should have looked at it five or more years back when Flipkart and Snapdeal were starting out and Amazon was not present in India." He has a point. The market has evolved in multifarious ways since then, many existing platforms have on-boarded vendors with firm commitments. If the same vendors are then used by new entrants like the Tatas, the consumer will get little choice in terms of products or pricing.
Differentiation. That is what would work in CLiQ's favour. What is it that this omni platform from the Tatas can offer that Flipkart, Snapdeal, Amazon, eBay, abof, Myntra, Jabong do not - in terms of product choices, delivery options, prices - will make all the difference.
The Tatas have a presence in the brick n mortar retail segment through Trent, which operates the Westside and Landmark stores, and Infiniti Retail which operates Croma electronics stores. Then, there is Titan watch franchise, jewellery company Tanishq. It is not clear if all of these existing physical retail stores will be integrated with CLiQ.
Then, the e-commerce leaders are already targeting the next level of customers by eyeing a share of their consumption wallet. This means they are not only selling mobile phones, fashion brands, jewellery or cars online but offering payment gateways for bills, utilities, education solutions etc. More than two-thirds of India's GDP is consumption lead and the existing e-commerce giants are eyeing 8-10% of this pie. At present, e-commerce accounts for under 1% of the consumption spends of Indians. Will CLiQ be able to similarly target the consumption spends of consumers going forward instead of merely offering Tata and non-Tata branded products?
But the forecast is not all gloomy for CLiQ. The e-commerce industry as a whole could benefit if the platform actually invests in logistics and supply chain - two areas where there is much under-investment in the Indian e-commerce industry. Also, if it gets the model right in terms of consumer targeting and USP, it could make a mark for itself. Remember, e-commerce is just about a percent of the total organized retail market in India which itself is a very small portion of the overall retail pie.
Also, despite the noise about investments drying up in the Indian e-commerce space this year, CLiQ may not really suffer in the short term since it has a well endowed parent supporting this endevaour. As for the existing players, a slugfest continues as Amazon and Flipkart vie with Snapdeal for each customer. According to this report in the Economic Times, Amazon India's shipments have increased 150% in the first calendar quarter from a year earlier.
In 2015 shipments increased by 250% over the prior year; the number of active sellers on the platform more than tripled to 85,000; the number of sellers registering over Rs 1 crore in annual sales more than doubled and the company added 90,000 new products daily between January and March. Amazon is gunning for the number one tag in the Indian market, which means Flipkart and Snapdeal are snapping at its heels with more of everything on offer.
In this scenario, CLiQ's entry would be interesting to track, at least in the initial years.
News & Analysis
Amazon has announced a new 'Advantage- Just For Prime' program that offers a free screen replacement service on select smartphones.
News & Analysis
Bitcoin rose to $40,000, on Monday after Amazon's speculations on using Bitcoin as a payment mode.
India
Sharing the image, Ratan Tata said that the image was taken at the launch celebration of the Tata Estate, the first car manufactured by Tata Motors, at the company's Pune plant