Will not dilute mission when Ujjivan becomes a small finance bank, says founder Samit Ghosh
Ghosh doesn't believe that the entry of new set of banks will be the end of life for MFIs. Microlenders will survive partnering with the new set of banks
Microfinance institutions (MFIs) dominated the list of ten companies that were awarded in-principle licences by the Reserve Bank of India (RBI) in September this year to set up small finance banks in the country. Bangalore-based, Ujjivan Financial Services is one among them.
In an interview with Firstpost, Samit Ghosh, founder and managing director of Ujjivan said technology will be key for the new bank to achieve its aim of offering banking access to the bottom of the pyramid -- a segment so far largely untouched by bigger banks.
Also, operations of the small finance bank will benefit from Ujjivan's experience from operations as an MFI for over a decade in the same customer segment, Ghosh said.
Ghosh doesn't see much competition emerging from larger banks to small finance banks as bigger banks typically pay attention to the middle class and affluent customers, small banks' sole focus would be the poor segments of the society.
At the same time, Ghosh doesn't rule out competition emerging from payments banks "if they target the same target customer base". Ghosh, who has worked with large international banks such as Citibank and Standard Chartered for over 30 years, started Ujjivan in 2005 based in Bangalore.
More importantly, Ghosh doesn't believe that the entry of new set of banks will be the end of life for MFIs. Microlenders will survive partnering with the new set of banks, Ghosh said.
Edited excerpts from the interview:
How do you envision Ujjivan Bank?
I envision this as a new age bank which utilises cutting edge technology to provide easy access to a wide range of financial services at low cost to the un-banked and under-banked. It will change our approach as we will now have additional responsibility towards our customers' savings.
Transforming from a core MFI to a bank--will it dilute the original focus of Ujjivan on livelihood promotion and microlending?
Small Finance Banks unlike regular commercial banks have been introduced to serve the un-banked or under-banked in rural, semi-urban and urban areas. Hence for us there will be no dilution of mission in terms of providing comprehensive financial inclusion.
A host of new banks are entering the industry almost simultaneously. How tough will be the competition for Ujjivan?
We have established business with an active customer base of over 2.5 million customers across the country and a loan book of around Rs 4,000 crores. We do not foresee major competition from commercial banks, as they largely serve the middle class and affluent. We may have competition from payment banks in deposits and remittances, if they target the same target customer base, but we will need to see how it develops.
There is a view that entry of small banks can significantly eat into the cheaper deposit share of existing large banks.
The Small Finance Banks are proposed to serve a different customer segment, which currently utilises savings vehicles in the unorganised sector. Payment banks, on the other hand, will also target the middle class and affluent. Digital wallets are becoming increasingly popular with the younger section of the middle class population. This will pose a challenge to existing banks for payment transactions and also for savings accounts, if payment banks are able to pay interest on the money held by customers in wallets.
Are you looking at new investors in Ujjivan, now that it will have a wider play?
We may explore the possibility based on our business plans and regulatory requirements.
Could you give me a sense on your expansion plans as a small bank?
We have been provided with 18 months to focus on transition. The first one or two years once we start operations, it is prudent to stabilise as a bank and concentrate on raising deposits and replace our bank borrowings.
What are the key challenges you might face when converting to a bank?
The concept of small finance banks is still in its nascent stages and our primary focus right now is a successful transition. While any visibility of post-conversion challenges may be limited, we are excited to be entering a new era of banking and financial inclusion.
The list of small banks has been dominated by MFIs. Is this the end of MFI movement in India as we see it?
Small finance banks and MFIs will remain partners in the quest for financial inclusion and the MFIs will have new and interesting opportunities to collaborate with the new banks, as they have been doing with the existing banks.
Business
Ujjivan Small Finance Bank, which recently concluded its Rs 750-crore initial public offering, will make the stock market debut on Thursday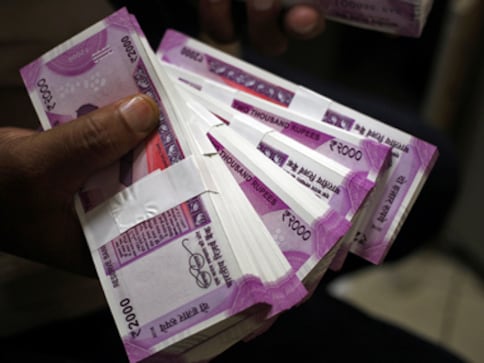 Business
Ujjivan Small Finance Bank, which filed draft papers for an initial public offer (IPO) last week, is looking to raise Rs 300 crore from pre-IPO placement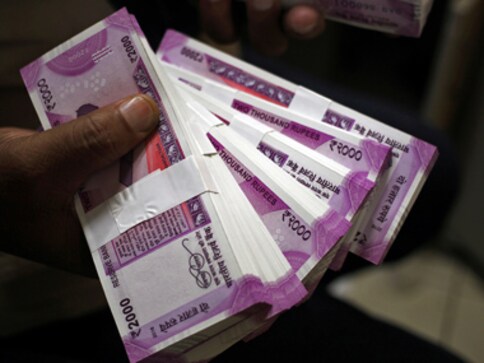 Business
Ujjivan Small Finance Bank's initial public offering attracted heavy investor demand on the final day of bidding on Wednesday as the issue was subscribed a whopping 126.36 times