Will issue fresh guidelines for exchanges' listing soon: Sebi
The Sebi chief said the immediate priority will be to ensure that the conduct of the market is in the best possible way in the interest of all the stakeholders.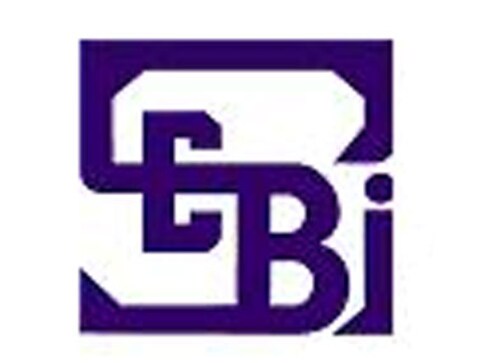 Mumbai: As its regulatory ambit widened with FMC's merger, capital markets watchdog Sebi today said it will put in place a new mechanism for entities desiring to operate in both equities and commodities segments.
Besides, fresh guidelines would be put in place with regard to listing of the exchanges, UK Sinha said today after merger of the Forward Markets Commission (FMC) with the Securities and Exchange Board of India (Sebi).
While the listing of stock exchanges has been hanging in balance for a long time, one commodity bourse MCX is already listed.
"Our immediate focus is to ensure stability and credibility in commodities markets and also to ensure that there are no disruptions in the way of functioning of commodity exchanges," he said.
Sinha also said that new participants like banks and FPIs (Foreign Portfolio Investors) as well as more products would be allowed.
"These development measures will happen in few months. Right now, our focus would be on placing the regulators environment," he said.
The Sebi chief said the regulator will come out with more guidelines for listing of exchanges in the context of commodities exchanges.
"We were waiting for the merger to happen first," he said.
Sebi will also have a new mechanism for new entities who want to do business in both securities and commodity markets, he said, adding that the focus to ensure high quality physical delivery would be the starting point for the combined regulatory authority.
Speaking at the event to mark the merger, Sebi's Whole Time Member Rajeev Kumar Agarwal said that the regulator will take stock of the NSEL matter subsequently.
Sinha said it is a momentous day in regulatory architecture of India.
"This will have impact on regulatory area as also on the economy at large. It has taken almost 12 years for the merger but globally such steps have taken longer time. Except US and Japan, rest of the world has unified regulatory system so far as securities and commodities are concerned," he said.
Giving credit to Finance Minister Arun Jaitley for navigating through the entire merger process in a timely effective manner, Sinha said, "I was not sure that such position will be taken up so early and so fast."
He added: "With this merger, there are a lot of expectations from market players and participants. This merger is expected to ring in economies of scope and scale. It will encourage more competition and better price convergence.
"Our effort is that it should help bring simplicity in transaction. Most importantly it should provide a tool to hedge risks for all major stakeholders," he said.
Sinha further said Sebi has made mistakes in the past but learnt from them.
"As far as commodity markets go, we will try to avoid making mistakes and avoid making any mis-steps. We will try for better convergence of prices from physical side," he said.
Sinha said the price movements have got a whole new dimension in the light of what has happened globally with regard to forex rates volatility and Sebi's focus will be to improve the way the prices are determined.
"We will focus on how the benchmark is fixed and how it is made more transparent.
"The measures taken by FMC are with us but our effort will be to move in a cautious direction to ensure that we provide some comfort to the market and to all the participants that the way transactions are taking place or are going to take place in the futures market are as robust as they are in the securities market," he said.
Sinha said he is conscious of the expectations about progress on the market development.
"A question was raised that whether exchanges will be allowed to do what all others do. I would like to mention that our immediate priority will be to take stock of the situation and ensure that there is trust in the market about the way regulatory environment is going to evolve.
"Once we are sure that we have achieved this task there will be series of measures for the development of the market.
"There is no reason that why we should not have more and more products like options or index futures. There is no reason why we cannot have commodity exchanges working as security exchanges or security exchanges working as commodity markets.
"I am sure that all those participants who are today not allowed should be allowed going forward like banks and foreign portfolio investors. However I must add that these the requirements and this may be done, but it will be taken over a period of time. This is not going to be our immediate priority," he said.
The Sebi chief said the immediate priority will be to ensure that the conduct of the market is in the best possible way in the interest of all the stakeholders.
"We continue consulting the market and experts and participants. But our effort will be that we improve and further strengthen our human resources and technology so that we are able to live up to the task we have been given.
"I am sure that our step-by-step method will be appreciated by the market and they will show some patience," Sinha said.
Thanking the government and Parliament for reposing faith in Sebi as an institution, Sinha said the regulator would live up to the expectations.
On commodity futures market, Sinha said Sebi would aim for better convergence of the prices from the physical side.
"While FMC has laws about crisis and risk management, there are areas where more needs to be done. We will be focusing on that," he said.
PTI
Business
Blankfein stated that there is a 'narrow path' for the Federal Reserve to avoid recession. The investment banker added that bringing inflation down to the central bank's target of 2 percent is 'going to involve some pain'
India
The prime minister will also plant a sapling, unveil a commemorative plaque and release the ISB MyStamp and Special Cover, he said adding Modi will also award medals to the academic scholars of excellence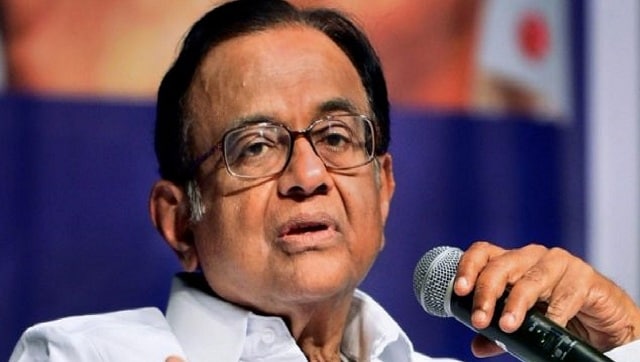 Politics
Addressing a press conference, Chidambaram said a slower rate of growth has been the "hallmark" of the present government in the last eight years, and the post-pandemic recovery has been "indifferent and halting