Will 'Deccan' Gopinath's aam aadmi charter plan 'simply fly'?
There's a risk that 'private charter' services aimed at the 'common man' may end up falling between two stools: being priced rather more for the business traveller, but without the efficiency of time that such travellers typically expect.
When you've lived a life like Capt GR Gopinath's, audacity is inbuilt into everything you do. The man who hails from small-town Karnataka, who road bullock carts as a kid, has acquired a well-earned reputation for beating back adversity and triumph over it - not just once, but several times over.
Gopinath, who served in the Army, saw action in the Bangladesh war, returned to his displaced, barren village with a pittance in his pocket, launched a sericulture business - and made a success of it. After a string of other such enterprises, hewent on to launch India's first low-cost airline, which can justifiably be credited with lending wings to large masses of Indians, particularly in Tier-2 and Tier-3 cities. Gopinath's 'Udupi hotel of the airline industry', as he liked to call Air Deccan, "democratised" flying and added critical mass to the constituency of fliers. His airline's adoption of RK Laxman's 'common man' icon as its mascot was, in that sense, entirely appropriate.
In an industry where failures dot the landscape,Gopinath was given a chance to quit while he was ahead of the game, by selling out to Kingisher Airlines. As subsequent experience was to show, the low-cost airline model pretty much collapsed after that. Gopi got lucky there, but his subsequent logistics and air cargo venture, Deccan 360, ran into headwinds.
Today, however, Gopinath is again dreaming audacious dreams - of offering 'charter flight' services to the common man. Deccan Shuttles, his newest foray, offers "non-scheduled daily charter air shuttle service" to the aam aadmi.In the first phase, it will connect five cities and towns in Gujarat - Ahmedabad, Jamnagar, Kandla, Surat and Bhavnagar. Deccan Shuttles has inducted nine-seater Cessna Grand Caravan 208 B turboprop aircraft, which are used for regional operations around the world and which can land even in gravel and dirt landing strips.
But as with all things about Gopinath's enterprises, there is a bit of hype built into the latest project as well. When he launched Air Deccan as a low-cost airline, Gopinath liked to say, he saw "1 billion potential customers" in India. That was, of course, a wild exaggeration, given the levels of mass deprivation in India, but he was forgiven his hyperbole.
Likewise, his pitch about offering 'charter flight service' for the common man be a bit of a stretch given the economics of charter flights, and the pricing mechanism that will determine exactly which class of passengers will fly.
For all the image that is conjured up of a Gujarati family travelling to tourists spots - or places of worship - in a chartered flight (having packed their supplies of theplas), Deccan Shuttles services may initially be confined to business travellers looking to cut commute time between small industrial towns.The initial choice of cities and towns in Gujarat that Deccan Shuttles connects is illustrative.
The pricing equation too would put the service squarely in the business traveller class. Analysts reckon the Deccan Shuttles may have to charge at least Rs 6,500 per seat to cover costs and turn in a halfways-decent profit, and according to a report in Business Standard, "not many people will take a ride at that cost." The initial challenge of getting Gujarati businessmen to fly short-haul is also stiff, considering that the highway network and infrastructure in Gujarat is rather better than elsewhere.
Typically, 'charter flight' services for the common man have succeeded only in areas where, as in parts of the north-eastern region in India, the land route is far more circuitous than the as-the-crow-flies distance between cities and towns, and where the road network is rank bad.
For instance, as this report indicates, to travel from Imphal to Aizawl by road would take anything from 10 hours (if the weather held) to 20 hours (if there were rains and landslips). But when North East Shuttles launched its private charter service in 2008, travel time was cut to only about 40 minutes - in fair weather or foul. That's an enormous saving of time,and although the average air traveller in the north-east is in a class different from, say, a diamond merchant in Surat, it needed the service to be subsidised by the government to keep fares at an affordable Rs 3,000 or so.
In addition, there's one other drag on the utility of private charter services. For all the image that they convey of operating like taxis you can hail at your convenience, they don't work quite that way. Deccan Shuttles operates "non-scheduled" operations - that is, there is no specific flight timing. "The timings displayed on our marketing collaterals shall only be approximate timings that are subject to change," according to the Deccan Shuttles website. That's the kind of chronological uncertainty that doesn't sit well with the business class of traveller that will typically form Deccan Shuttles' core constituency.
In other words, there's a risk of these 'private charter' services ending up falling between two stools: being priced rather more for the business traveller, but without the efficiency of time that such travellers typically expect.
Gopinath's 'Simply Fly' motto may be on test with his latest service offering.
Biztech
New solutions offer powerful options to help enterprises on cloud journey.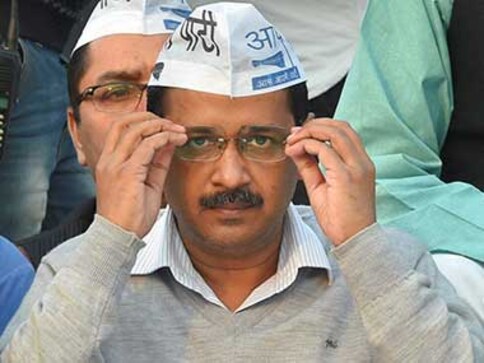 India
The recent backlash over party convener Arvind Kejriwal's apology to Biram Singh Majithia shows that the damage inflicted to the party could be irreparable in Punjab
India
The set of guidelines also directs the operators and flight crew to ensure that no unauthorised cash, narcotics or arms are carried in the flight. The guidelines also include submission of passenger manifests to the aviation regulator a week in advance.