We will continue to work as long as there is money on the table: TaxiForSure CEO
Cab aggregators are all eyeing expansion into newer cities even as clientele in Mumbai, Delhi and Bengaluru is expanding simultaneously. But there has been continuous buzz about at least one cab aggregator, TaxiForSure, being an acquisition target.
The cab aggregators' industry is ripe for consolidation. Or is it? All the players say there is exponential growth in business from one month to the next as big city commuters, starved of transport solutions, hail cabs on their smartphones and tablets. Cab aggregators are all eyeing expansion into newer cities even as clientele in Mumbai, Delhi and Bengaluru is expanding simultaneously. But there has been continuous buzz about at least one cab aggregator, TaxiForSure, being an acquisition target. Why should it look to be acquired if growth prospects are this rosy? It is already planning to double the number of cities it operates in to 80 in the next six months.
In an exclusive chat with Firstpost's Sindhu Bhattacharya, CEO and founder Raghunandan G does not confirm if his company is in negotiations with a rival for being taken over. He says his company will continue to work as long as there is money on the table, adding that the entire industry is bleeding. Is funding inadequate to satisfy these companies' rapid expansion plans or have they already hit saturation in terms of customers in India's big cities? Excerpts:
A little bit about how Taxiforsure started and how has the journey been till now. Where did you face bumps, did the idea of being a taxi aggregator click from the word go? How many cities now and how big is the team?
It all started with the typical 'in-a-bar', 'on-the-tissue-paper' evening. Both of us (himself and co-founder Aprameya Radhakrishna) were frustrated with the fact that every time that we travelled and needed a taxi, we had to call two or three operators, with the hope that we'd receive a taxi sometime in two or three hours. The discussion began with whether to initially establish ourselves as a meta-search engine that would provide a list of different taxi operators. One thought led to another and voila, we stumbled across the idea to be an aggregator business model for the taxi industry in India.
We strive to be the idyllic service for anyone who needs transportation. This has not been an easy feat by any means and our vision has gone through many iterations to become what we are today. The major challenges were:
• Finding right kind of operators who can understand our business model
• Finding the right kind of employees who can work with us
• Finding the right kind of investors who can trust on our growth and to changing consumer behavior and starting a few service industry
• Working in an unorganized market
We currently operate in 40 cities pan India and plan to reach 80 cities in the next six months. We have been able to attract talent from all spheres of work and have created a new industry and ensured the talent was a perfect match to what we aimed for. We have a perfect blend of 1,500+ experienced employees, which adds to the maturity and overall development of the organization.
How big is the taxi aggregator market in India and which are the biggest markets for this business within India? Does aggressive competition worry you today?
The taxi aggregation space in India is rapidly taking shape. This industry has graduated from being a large-scale proof of concept to a full blown success on the ground. The growth rates have been upwards of 30 percent per month! We expect a similar growth rate for the next couple of years. Bangalore, New Delhi, Chennai and Hyderabad are the biggest markets for the business. Since the taxi market is maturing rapidly, we feel that the market is big enough to accept more players as it has very few organised players.
There have been news reports about TaxiForSure wanting to raise about Rs 400 crore more in funding. True? How much funding has been already tied up by the company and from which investors?
Fund raising for a growing start up is more like a continuous activity and we are working at multiple levels to ensure our growth takes place in a sustained manner. Our previous rounds of funding are mentioned below:
Uber, Ola, Meru and Taxiforsure - how would you differentiate between these taxi brands (though Meru is not technically an aggregator). What is Taxiforsure's USP vis-a-vis competition?
Our business model is different from other taxi aggregators in the country as we work with operators who in turn work with drivers. This ensures we have an asset light model and there is a social verification of the drivers who drive for TaxiForSure. We differentiate ourselves based on the overall experience a customers has – right from the point they book with us to the time they end their commute. We believe in offering the right intervention to ensure this experience only improves over time, and customer delight quotient continues to increase.
An interesting example towards this is our Driver's Finishing School. This is an extension of the training that we give our drivers on how they should conduct themselves with customers, managing technology, and so on. The school is now open for all drivers - within or outside of TaxiForSure – who can come and enhance their behavioral skills and be able to provide a better experience for the customers who take their cabs.
We also invested towards making technology simple for our drivers. For instance, the app for our drivers has an option of being viewed in their regional language. This ensure they can read the address and reach you without any hesitation or follow-up from you. These are some of the many investments we have made towards ensuring our customers experience with us only gets better after each ride.
I believe there were plans earlier to take the business overseas. By when, which markets and how will this be accomplished?
The aggregator industry has been growing by leaps and bounds. We have experienced substantial growth in the past six months, and plan to keep accelerating this growth. We are in the process of expanding within India and we aim to achieve the highest standard of quality, safety and customer satisfaction within the country. Our current focus remains on domestic expansion, enhanced technology and wide scale marketing. Foreign expansion will be a natural extension. At this stage, we don't have any concrete plans that we could discuss about.
A Business Standard report quoted filings with the Registrar of the Companies to say that Serendipity Infolabs, the holding company for TaxiForSure, reported a loss of Rs 17 crore for 2013-14, compared with a profit of Rs 3 crore in the previous year. Are these figures correct? When do you expect to swing back to profit?
The figures mentioned in the report were speculative and not confirmed by the company. As company policy we will not be able to disclose any financial numbers, but more than profits, we are working with an aim to build a sustainable organisation. We started the firm with a mission to provide easy, affordable, and comfortable taxi rides to people. Your fundamental values to start a business need to be strong. Our customers hold maximum importance for us and all our efforts revolve around making commute convenient for them.
Lots of buzz about the company being in talks with OlaCabs for being acquired. True?
We have been engaging with Ola Cabs and Uber for finding solutions to the regulatory issues all of us are facing. When three people get together, there are lots of discussions. Right now there is nothing concrete.
In case an acquisition does happen, what will happen to TaxiForSure's employees and vendors? Reports suggest that some layoffs are likely.
Again – these reports are speculative and will be difficult for me to comment. However, I would like to reiterate that we are a people-focused organisation, where we believe in the change the right kind of people can make. Just like we are aware of the difference the drivers can make in our brand, we are aware of the power of our employees to make this brand truly powerful.
Some other acquisitions in the e-commerce space (like Flipkart acquiring Myntra) have worked by keeping the acquired business as an independent entity with its own HR policies, own teams. Is that the kind of arrangement OlaCabs' acquisition may be working on?
It will be tough for me to respond on a speculative development.
Also, after the infamous rape incident in an Uber cab in Delhi, what new measures has your company taken to ensure passenger safety?
The incident in Delhi was extremely unfortunate. However, it has urged both the cab industry and the government to sit up and work towards introducing enhanced safety measures. The entire industry is working in tandem with the authorities to outline a framework to enable new age businesses like ours to develop further.
The most critical take away for us was to strengthen our brand equity with customers by over communicating with them on several initiatives we do at TaxiForSure. We also believe safety is one of the most critical aspects of our business, and leverage technology to enhance security of our services.
In order to increase safety, we introduced features like the panic button in cars, 'Inform a friend' on the mobile app. We have also launched a Driver finishing school that is open to all drivers free of cost to help them interact with customers in a more engaging manner.
What is the compelling reason for TaxiforSure to look towards an acquirer? Is it need for funds, larger operational sphere through association with an existing large operator or any other reason?
As long as there is money on the table, we will continue to work. Also, we need to see what costs are we paying. All the market players are bleeding a lot of money and it is a tight rope walk. The philosophy behind starting the company was to solve a consumer pain points. It's not just about the money, we aim to solve the urban commute challenge in the country. As mentioned above, there is nothing concrete as yet, if and when some development takes place, we shall touch base with you.
Politics
Shah, who was on a whirlwind tour of the state, addressing two rallies and taking part in two roadshows, also said that BJP would win 50 of the 60 seats that went to polls in the first two phases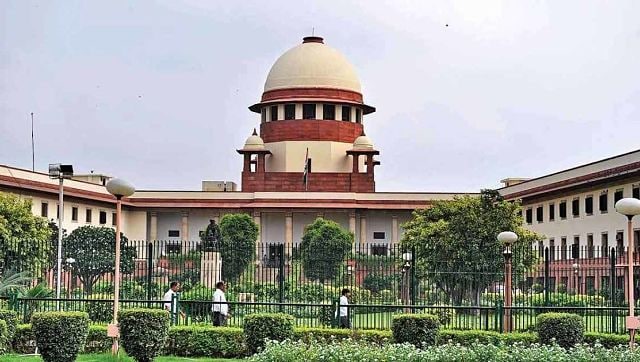 India
The court also said that FIR is not an "encyclopedia" that must disclose all the facts and details relating to the offence reported and that courts should not to go into the merits of the allegations when an investigation is in progress
Politics
Modi came down hard on the chief minister, accusing her of instigating people against central forces on election duty in the state