Wilful defaulters rise 1.7% till December, owe Rs 1.10 lakh cr to public sector banks
There are provisions for penal measures and criminal action against wilful defaulters as per the guidelines of Reserve Bank of India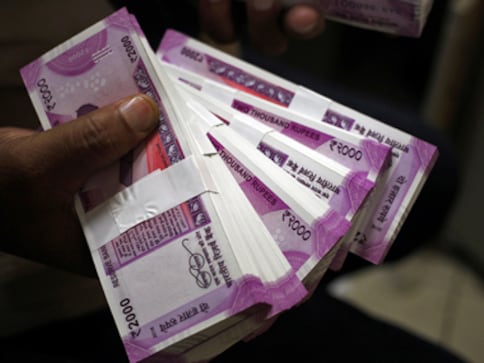 New Delhi: The number of wilful defaulters, who did not repay loans to public sector banks (PSBs) despite the capacity to do so, rose by 1.66 percent to 9,063 in the April-December period of the current fiscal, government said on Friday.
"The amount involved for PSBs is reported as Rs 1,10,050 crore," Minister of State for Finance Shiv Pratap Shukla said in a written reply in the Lok Sabha.
The number of wilful defaulters was 9,063, which represents a marginal increase of 1.66 percent during the nine months of the current financial year, he said.
There are provisions for penal measures and criminal action against wilful defaulters as per the guidelines of Reserve Bank of India.
Besides, Shukla said, market regulator Sebi has issued regulations barring companies with wilful defaulters as promoters/directors from accessing capital markets to raise funds.
Amendment has been effected to the Insolvency and Bankruptcy Code, 2016 for barring wilful defaulters from participating in the resolution process, he added.
"PSBs, as on 31 December, 2017, have registered 2,108 FIRs against wilful defaulters, filed 8,462 suits for recovery from wilful defaulters and initiated action under the Securitisation and Reconstruction of Financial Assets and Enforcement of Security Interest Act, 2002 in respect of 6,962 cases of wilful defaulters," Shukla said.
In reply to a separate question, he said Rs 2,30,287 crore has been written off by PSBs for five year period ended March 2016.
"Writing-off of non-performing assets is a regular exercise conducted by banks to clean up their balance sheet and achieving taxation efficiency. Writing-off of loans is done for tax benefit and capital optimisation. Borrowers of such written off loans continue to be liable for repayment," he said.
The Reserve Bank has recently revised the stressed assets resolution process that need to be implemented within 180 days.
Shukla said state owned banks have committed to ensure for clean lending, strict segregation of roles for appraisal, monitoring and recovery, online processing of loans, clean consortium lending arrangements, stressed assets management verticals for stringent recovery and clean post sanction follow-up for loans above Rs 250 crore.
Politics
Filing of nominations for the bypoll has started, and 17 November is the last date for filing of nomination
Business
When FDI started coming in various sectors of the Indian economy, it impacted the Indian media in a big way
Business
UCO bank now gives 5.5 percent interest on FDs maturing in 5 years or more