Why was Cyrus Mistry quiet earlier, had been with Tata Sons for a decade: Tatas hit back
The statement does not make any specific allegations against Mistry but makes it clear that he had ample time and opportunity to address any wrongs he saw in the group, in his decade long association.
New Delhi: It is now there in black and white for everyone to see. The board of directors of Tata Sons, where Tata Trusts (headed by Ratan Tata) holds 66% stake and Shapoorji Pallonji Group 18.5%, sacked Chairman Cyrus Mistry on Monday in a shock decision. At that time, a terse press statement merely announced the board's decision to "replace" the chairman without ascribing reasons for what lead to this momentous decision. Then, a day later, Mistry leveled serious charges against the board and against Ratan Tata in a five-page letter, written to the board in confidence but widely quoted in the media. Today, a statement from Tata Sons wondered why a confidential letter was at all leaked to the media while dismissing all allegations in that communication as "unfounded" and "unwarranted". This is the first reaction from the group since Monday on the happenings of that board meet and its fallout. And Mistry is being squarely held responsible for the mess.
Mistry made several startling and some not-so-surprising disclosures in his letter. These include financial irregularities in AirAsia India, a venture which he alleged was formed by Tata Sons at Ratan Tata's behest and where these fraudulent transactions were not probed. He also put in words what many have suspected all along - the Nano project was losing Rs 1000 crore at its peak and needed to be shut down but was continuing for emotional reasons. Mistry's calculation that the group's five "legacy" hotspots would need a write down of Rs 118,000 crore left the market shocked.
So what are the Tatas trying to say in their rebuttal today? The statement does not make any specific allegations against Mistry but makes it clear that he had ample time and opportunity to address any wrongs he saw in the group, in his decade long association. Here's what the statement says:
1) Mistry's letter makes unsubstantiated claims and malicious allegations, casting aspersions on the Tata group, the Tata Sons board and several Tata companies and some "respected" individuals. It is clear from this statement that a long battle lies ahead where the Tata Group will leave no stone unturned to rubbish allegations and insinuations made by Mistry in his letter.
2) The Tatas have rightfully pointed out that Mistry has been a board member of Tata Sons since 2006. And in such a long association, he would be familiar with the "culture, ethos, governance structure, financial and operational imperatives of the Tata Group as well as various group companies". The statement also counters Mistry's "lame duck" lament by saying that as the Executive Chairman, he (Mistry) was fully empowered to lead the group and its companies. So why did Mistry choose to air his grievances only on being sacked? "It is unfortunate that it is only on his removal that allegations and misrepresentation of facts are being made about business decisions that the former Chairman was party to for over a decade in different capacities", the statement points out.
3) Did Mistry ignore concerns of the board on business issues? The statement says that board directors repeatedly raised queries on certain business issues which were not addressed. It also says the trustees of the Tata Trusts were increasingly getting "concerned with the growing trust deficit with Mr. Mistry". But the statement does not specify the concerns of either the board members or the trustees. It seems Mistry was nursing a grouse against the board for not listening to him while board members also thought they did not have his ear!
4) The Tatas do not want a public spat on "unfounded" allegations made by Mistry and the statement says these allegations are not based on facts. "It is convenient to put selective information in the public domain to defend one's point of view. There are a multitude of records to show that the allegations made by Mr Cyrus Mistry are unwarranted and these records will be duly disclosed before appropriate forums".
5) The statement mentions past endeavours of the board of Tata Sons in asking group companies to pare debt and sharpen focus on "the portfolio and capital efficiency". It also says Ratan Tata, the Interim Chairman of Tata Sons now, has also already stressed to senior group leaders about the need to focus on delivering strong shareholder returns.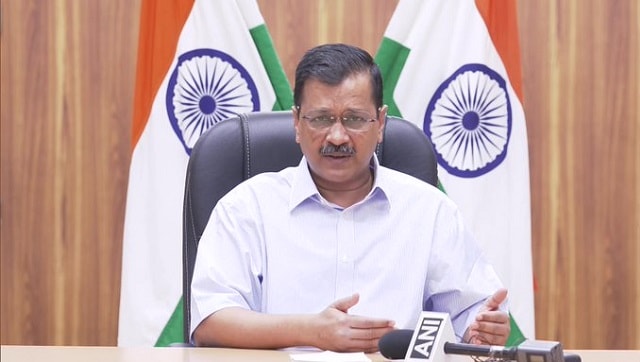 India
The Delhi chief minister had announced a similar kind of winter action plan to combat air pollution last year too, but to no avail
India
With the purchase of Air India, the Tata umbrella will have a capacity share of 40.17 percent in Delhi
Photos
From founding the airline to spreading the wings of the Maharaja to Europe in 1948, Air India remained JRD Tata's first love