Bank NPA woes: Why there aren't many takers for Vinod Rai's optimism
Unless the government generously fork out money to bail out these lenders, experts believe a crisis is awaiting state-run banks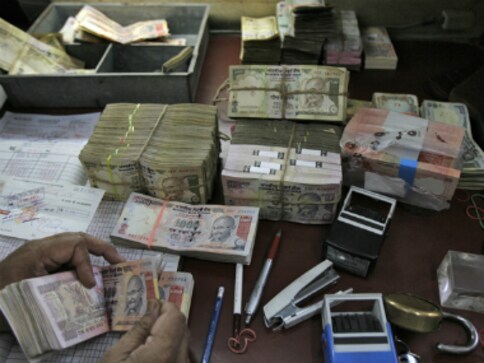 Vinod Rai is an optimistic man, including on the Non-performing Asset (NPA) problem that has almost engulfed majority of India's public sector banks (PSBs). After a day-long meeting with state-run banks heads on Friday in Delhi, the Banks Board Bureau (BBB) chairman said there is nothing alarming about the NPA situation of state-run banks.
"All of them are suffering from stressed assets. They are across infrastructure sectors. But each bank has a strategy to resolve which would be different from every other bank. Banks will come out of this," said Rai.
One can only hope that Rai's optimism is based on strong evidence. Reason: not many bankers and sector experts believe in sarkari banks' ability to overcome the NPA problem on their own. Unless the government generously fork out money to bail out these lenders, experts believe a crisis is awaiting state-run banks.
"There is pain left," said Sidhharth Purohit, senior research analyst, at Mumbai-based Angel Broking. "Our assessment is that fiscal year 2016-17 is going to be painful for PSBs as fresh NPAs will continue to emerge," Purohit said.
Till December end, of the total Rs 4 lakh crore GNPAs in the banking sector, Rs 3.6 lakh crore was on the books of state-run banks. About 10-11 percent of total bank loans given are estimated to be stressed assets. More trouble can come if restructured accounts, which are currently standard, turn NPAs in the absence of strong economic recovery.
The gross non-performing assets (GNPAs) of banks could rise to 6.9 percent by March 2017 in a "severe stress scenario" due to sluggishness in the economy, according to a finance ministry report that cited RBI data.
An amount of Rs 1,30,156 crore was classified as NPAs in public sector banks for borrowers exceeding Rs 500 crore as on December 2015, according to finance ministry data.
The March-quarter earnings numbers of PSBs announced so far show the extent of the problem. The net earnings of at least six PSBs were severely hit by high bad loans and resultant high provisions. Five of them, including Bank of Baroda (BoB), posted a net loss. BoB's loss stood at Rs 3,230 crore in the March-quarter as compared with Rs 598 crore in the year-ago period. Uco Bank's quarterly loss stood at Rs 1,715 crore as against Rs 209 crore, Allahabad Bank's loss rose to Rs 581 crore from Rs 203 crore and that of Dena Bank stood at Rs 326 crore as against Rs 56 crore in the corresponding period last year.
RBI's clean up deadline
Banks started to aggressively report their bad loans in the December quarter after the Reserve Bank of India (RBI) stipulated a deadline of March 2017 for the full clean up of bank balance sheets. In other words, banks were asked to recognize and report all NPAs on their books, instead of hiding them. This is, in a way good, since it's always better to treat the disease than the symptom.
Till then, banks retained many bad loan account as standard through technical adjustments and masquerading them as restructured assets. Traditionally, PSBs are fond of postponing the problem by technically retaining many NPAs as performing ones to show a good book. But, as RBI governor, Raghuram Rajan has been cautioning banks, this would have resulted in much larger problems in future. In December, when banks began reporting high NPAs, Firstpost had noted that more skeletons are waiting their turn to jump out of the closet in the approaching quarters, which is precisely what we have seen in the March quarter so far.
One major reason why banks are forced to do this is the earlier leeway they enjoyed to push bad assets to restructured loan category which is no longer available after the RBI asked banks to treat all fresh restructured loans at par with bad loans. Under norms, banks need to set aside money against bad loans, called provisions. Higher the provisions, bigger will be the hit on banks' bottom line.
"There's no risk of bank failure as long as government support is forthcoming," said Ananda Bhoumik, Chief Analytical Officer at India Ratings and Research. "Challenge is growth capital and what is the prospect of these banks," Bhoumik said. Speaking in London on Friday, RBI governor Rajan too ruled out any 'Lehman moments' in India, saying that firewalls are in place to avert a crisis.
The key point here is the ability of government to feed the capital requirements of state-run banks. A rough estimate of capital requirement for PSBs, factoring in the Basel-III requirement, shows state-run banks will need Rs 2.4 lakh crore by 2019. Government has promised to infuse Rs 70000 crore (through annual infusion of around Rs 25,000 crore) and has asked PSBs to raise the remaining amount from market. But, that is too little considering the massive requirement of banks to fund credit growth, provide for NPAs and meet Basel-III norms.
The problem is that there aren't many takers for NPA ridden sarkari banks in the market. When banks have to aggressively report NPAs to meet RBI's March 2017 target, this would also mean their mandatory provisioning requirement for bad loans will escalate substantially.
Given the uncertainty on the quantum of NPAs that will emerge out of the bank balance sheets in the approaching quarters especially from restructured loans in the event of prolonged economic slowdown, analysts aren't certain about the capital requirement. "It will be huge. We may have to revise the numbers again," Purohit of Angel Broking said.
Former SBI chairman, Pratip Chaudhuri, said he doesn't agree with Vinod Rai's view saying that Rai has not clarified the basis of his statement (that NPA situation is not alarming).
The short point is this: All is well till the time the government, which controls 70% of the banking industry, is ready to generously infuse money into state-run banks. Else, there are no strong reasons to share Rai's optimism at this stage. The NPA situation is indeed worrisome.
Business
The 2.11 lakh crore plan is aimed at boosting the confidence of the NPA-ridden banking sector and infrastructure push is expected to create more jobs
Business
Bhanu Pratap Sharma replaces Vinod Rai, who was appointed as the first chairman of Banks Board Bureau (BBB) for a two year term
Business
Stressing on need to continue with sound domestic policies and reforms, RBI Governor Raghuram Rajan today said banks' asset quality stress has to be dealt first in order to revive the credit growth.