Why salary and job offers are the wrong way to judge an IIM MBA
Though some may lament the supposed knock on the brand equity as evidenced by lower salaries, hirers and students alike are in the enviable position of having choice beyond finance, marketing and HR.
Utter the little three letters, M, B and A, and someone will inevitably see dollar signs. Crude but true. Over the years, the world has learnt to value a management graduate's worth only by the salary he or she commands. Be it the nature of reporting in media, the industry perception or even the expectations of/from students, the degree had become all about that pot of gold at the end of a two-year-long bootcamp.
What a wasteful and, more importantly, outdated notion in the present time. I have long felt frustrated by the airtight box my degree was put into and this feeling was only reinforced by the recent The Economic Times story that reported a dip in salaries for IIM graduates, correctly attributing it to the economic slowdown but also asking if the burgeoning numbers of students and institutes - 13 IIMs of different credibility - was to blame.
It doesn't take a mathematics degree to realize that the average will inevitably go south with an increased number of students. But here are my two cents: This is an opportunity, not a threat. A marginal dip in a typical IIM MBA's salary will dent neither lifestyle nor prospects. Instead, a determined rebranding and re-imagining of the value of that education may well result in a glorious and meaningful reinvention.
Change has been brewing for a while, slowly but surely. As it should. This is a new world - economically uncertain but full of possibility. It needs original thought, smart solutions and robust energy for the rebuilding process that is taking place across the board. We have seen what the wrong people in the right place can do, or not do. Wanted: Some bright, right people.
More reason to find it ridiculous that a straightforward screening process for capable minds is largely ignored when it is for a purpose that isn't established as conventional. An MBA from a premier management institute, like the IIMs, has much to offer beyond the obvious. The very process of selection to the B-schools is so stringent that the margin of error of picking a non-starter is negligible. As such, though some may lament the supposed knock on the brand equity as evidenced by lower salaries, hirers and students alike are in the enviable position of having choice beyond finance, marketing and HR - yes, that was all that it was once upon a time.
A decade ago, it wasn't easy being an MBA in an alternative world. In my case, that was journalism. The welcome smiles were few and far between; the norm was suspicious exchanges and indignation. You were an outsider till you proved you were not.
This may sound like a very 'poor, little rich girl' type of rant but I have lost count of the number of times I have been asked any and all of these questions, and with intent ranging from genuine curiousity to bonafide needling: Why are you in journalism? Shouldn't you be making far more money elsewhere? Is your degree of any use over here?
I still don't have answers to any of those questions, apart from the money bit - of course, there is always a way to make more! But I learnt to ignore them as I lost myself in the crazy vibe of a newsroom and the complete lack of a dress code (shorts to work, who knew?). Today, as I type out a column and then enjoy the luxury of spending my time reading and figuring out my next project, I am so grateful that I didn't scare easily. And envious of the fresh MBAs that their non-traditional decisions won't meet with as much doubt.
There has been a noteable alteration and acceptance of this in a growing section - there are often incredulous and 'inspiring' stories on authors, commentators, scuba diving instructors, singers, politicians - but it still isn't recognized as a natural endgame rather the result of a mid-life crisis or the urge to do something different.
This is 2013, people. I'd like to see the government hire from business school - they can do with some structured thinking. How about educational initiatives cherry-picking communicators for teaching opportunities? The options are unlimited and exciting. But it really boils down to this. The pool may be larger but it is even more diverse and multi-skilled. More IIMs can be a good thing or bad thing depending on how you judge the waters.
The author writes on popular culture, cricket and whatever else takes her fancy. For contextual clarity regarding this piece, she is an MBA from IIM-A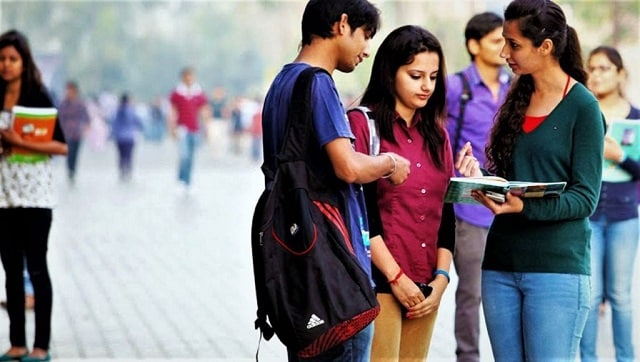 India
The university has also announced the fifth semester results for BSc Home Science and BTech courses
India
The new dates of exams and downloading of admit cards will be decided after 15 June on assessment of the situation.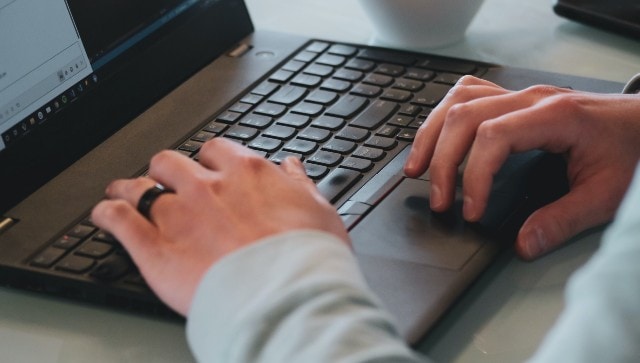 India
IPM is a five-year course for students who have passed the Class 12 examination and want to pursue Business Management. It is a combined course of undergraduate (UG) and postgraduate (PG) degrees