Why robust sales of large trucks, higher rural demand for FMCG signal good news on economy
Commercial vehicle sales have been on an upswing for at least three months now, indicating a slow but sure turnaround in the economy
New Delhi: Good news has been pouring in on the economic front for some time now. As India puts the slowdown caused due to twin shocks, demonetisation and implementation of the Goods and Services Tax (GST), behind, the economy seems to be coming back on the rails. December parameters are the strongest indicators yet of an impending economic revival: Surging sales of commercial vehicles, five-year high manufacturing PMI index numbers and strengthening rural demand for FMCG products and tractors. This signals a revival in mining and construction activity, robust growth in the manufacturing sector and more money in the hands of rural buyers after two successive good monsoons.
First, the commercial vehicles' sales trend. It is well known that CV sales are a reliable indicator of near term economic health - so the robust sales growth in December, though on a weak base of December 2016, indicates a good recovery in the economic activity in the coming months. CV sales have been on an upswing for at least three months now, indicating a slow but sure turnaround in the economy.
Industry sales for large trucks and buses (medium & heavy commercial vehicles) grew anywhere between 65-70 percent year on year in December. Analysts at Kotak Institutional Equities said in a note to clients that "This has surprised us positively even though we were building in strong growth partly due to low base as industry volumes were down -12 percent year on year in December 2016. We note that underlying freight demand and freight rates in the industry have slowed down post the festival season; therefore, such strong volumes could partly be driven by sharp increase in discounts in December."
Even the GST bugbear could have a role in spurring demand for large trucks and tippers in December. Analysts at ratings agency Crisil said earlier that as logistics 'hubs' or regional warehouses get larger following the implementation of GST, average payloads across CVs will also increase. Large CVs comprise more than 50 percent of all CVs sold by tonnage. "Prior to GST, central state tax was levied if the state in which the final sale happened was different from where the warehousing or manufacturing happened. Therefore, in order to achieve tax efficiency, large companies typically maintained a warehouse in almost every state. After GST, companies are moving towards larger warehouses with their location driven by logistical efficiencies rather than tax concerns. Indeed, many are re-designing their supply chains, which will reduce warehouses by up to 40 percent – from more than 30 percent to about 18-20 percent over the next few years."
Crisil has estimated demand for large ( over 25 tonne) heavy commercial vehicles to remain buoyant and their tonnage growth at 10 percent over the next 2-3 years, compared to 3-4 percent growth foreseen for their lighter counterparts (less than 25 tonne). This means robust sales growth in CVs is partly due to low base effect of last year, steep year-end discounts but also because of a fundamental change in the way India transports its goods post-GST.
Why is manufacturing on an uptick?
This piece explains that the Nikkei India manufacturing Purchasing Managers' Index (PMI), a bellwether of economic activity, grew at the fastest rate in five years in December. Coming right after pickup in merchandise exports and output of eight infrastructure sectors in November, this has stoked expectations of a sustained revival in the Indian economy. The manufacturing PMI rose to 54.7 in December from 52.6 in the previous month.
Most analysts expect economic growth to pick up in 2018 on the back of a continuous global recovery and improved manufacturing activity. The Reserve Bank of India (RBI) expects growth, as measured by gross value added, to pick up to 7 percent in the December quarter and to 7.8 percent in the March quarter. Analysts at Crisil have forecast a full year GDP growth of 6.7-6.8 percent by factoring in "significant acceleration" in economic activity in the December and March quarters. GDP growth for the first half of the year was just 6 percent compared to 7.7 percent in the first half of 2016-17.
Now let us look at rural demand catalysts. After subdued consumption for three years, there are signs of an all-round pick-up in demand in India's hinterland. Disposable incomes are rising in rural areas on good monsoons and better prices for some crops - leading to increased buying in FMCG, automobiles and consumer durables. At 'Kisan', India's largest agriculture show which was held last month, dealers of tractors and agriculture equipment witnessed higher footfalls. Analysts now say that demand for tractors will grow in double digits this year. In 2014-15 and 2015-16, the tractor market contracted 13 percent and 10 percent, respectively.
Then, sales of shampoo, soap, biscuit sachets and hair oil are rising in the hinterland. Analysts at brokerage Motilal Oswal said in a note to clients last month that quite a few FMCG companies now see rural growth outpacing or at least matching urban growth this fiscal. At Dabur, rural sales grew 11 percent in the September quarter against 10 percent growth in urban sales; Hindustan Unilever expects better margins this fiscal while Britannia is eyeing robust growth in sales of biscuit sachets in the hinterland.
Of course, not all news on the economic front is positive and one will have to watch the indicators closely in the current quarter to get a sense of where the economy is headed in FY19. But for now, an uptick in manufacturing and robust rural consumption growth forecasts should be a cause for cheer.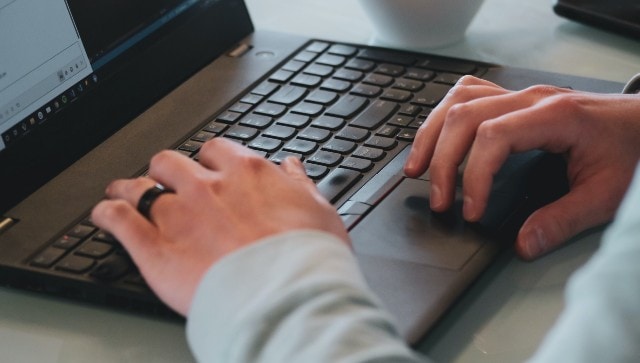 India
The shortlisted candidates will be called to Mumbai for an interview by the in-house panel
Business
The manufacturing sector — which constitutes 77.63 percent of the IIP — declined by 3.7 percent in February 2021, as per NSO data