Why Misirpur village traded in its cards for cash
Shop owners dumped the swipe machines and reverted to cash sales owing to repeated transaction failures.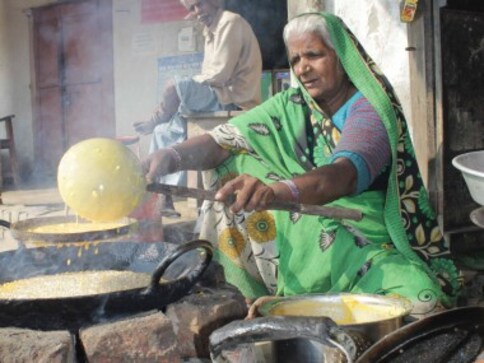 An innovative project to change how Indians financially transact, launched with much fanfare in a 'model village' in Prime Minister Narendra Modi's parliamentary constituency Varanasi, has died a quiet death.
Not long after the 8 November 2016 demonetisation bombshell, that overnight rendered high-denomination banknotes worthless, state government and bank officials distributed card-swipe machines to a few shopkeepers in sleepy Misirpur and publicized it widely.
By February 2017, as many as 21 out of the village's 35 shops had enthusiastically embraced point-of-sale (PoS) machines. Misirpur, with a population of 4,400, was declared the country's first village to have gone 'cashless'.
But eleven months later, shop owners have dumped the swipe machines and reverted to cash sales. Their reasons range from poor connectivity, frustration over arbitrary bank charges and the experience of repeated transaction failures.
Got no jobs or money, but an ATM card
Seventy-year-old Asha Dadi, became an overnight celebrity when she became the first person in the village to opt for a cashless transaction. Asha, who lost her husband five years ago, earns Rs 100 to Rs150 a day selling pakori. She accuses bank officials of deducting Rs 600 from her account without even telling her why.
She says that most of the villagers do not have ATM cards and those who do prefer not to use them out of fear of incurring transaction charges. Asha points out that PoS machines will only be used when these shops have proper network connectivity and prospects of doing more business.
When handing out swipe machines to shop-keepers, bank staff had claimed they would immediately benefit, but no such thing has happened. In fact, the shop-keepers have lost money because the banks have charged them for transactions, she says.
Asha alleges that bank officials got forms filled by villagers for issuing ATM cards but not all applicants got them. When villagers go to the bank seeking information, bank officials brush them off.
Asha Dadi is not the only one who is bitter about the experience with cashless transactions. Rajkumar Verma, who runs a chemist shop, asks a more basic question: "When people don't have jobs, nor any money in their bank accounts, what's the point of having an ATM card? How and why should they use it?"
Verma flips through the five registers lying on the shop counter and points to the names entered in the pages, saying all of them bought medicines on credit. "When medicines are bought on credit, then talk of cashless transactions would mean something else, right?" he laughs.
Verma's neighbour, the tailor, says it's meaningless to describe the village as cashless. "A year ago, bank people gave us swipe machines but not a single customer has come to me with an ATM card to make a payment. Of what use are these machines?" he asks, saying it would be better if the banks took them back.
'Lack of awareness sunk initiative'
Gaon Pradhan (village chief) Kailash Yadav is frankly mystified, saying he doesn't even know what a cashless transaction is. None of his three daughters, one of whom is a graduate, knows what a swipe machine is.
Yadav admits he hasn't yet used the cashless-transaction facility, but diplomatically adds that he plans to. "It's a good scheme and the banks should re-start and re-implement it."
Bank of Baroda had taken the lead to promote the benefits of cashless transactions in Misirpur. But it seems that, due to the callousness and indifference on the part of government departments, the project has stalled.
The bank's manager, Manish Pathak, denies the facility has been abandoned saying some shop-keepers are still using PoS machines. He admits to complaints of unnecessary deductions and says the bank is trying to address the problem by reimbursing claimants.
He believes the scheme could not be implemented successfully due to illiteracy and a lack of awareness among villagers but is confident that, through sustained efforts, they can overcome whatever problems have been encountered.
Pathak informs that the bank has issued 1950 ATM cards to villagers of Misirpur and 2590 Jan Dhan accounts have been opened by the villagers so far at the only branch in their vicinity.
Through the implementation of BHIM, a digital payment app for smartphones, a thumbprint-identification system, as well as by replacing the old swipe machines with new devices, he's sure they will, one day, realise the promise of a cashless Misirpur.
(Saurabh Sharma is a Lucknow-based freelance writer and Amit Singh is a Varanasi-based freelance writer. Both are members of 101Reporters.com, a pan-India network of grassroots reporters.)
Explainers
Brijendra Rana, who originally hails from Uttar Pradesh's Baghpat and has been living in Kharkiv for decades, has been awarded the 'Badge of Honour' by Ukraine's armed forces for 'significant personal contribution and comprehensive assistance'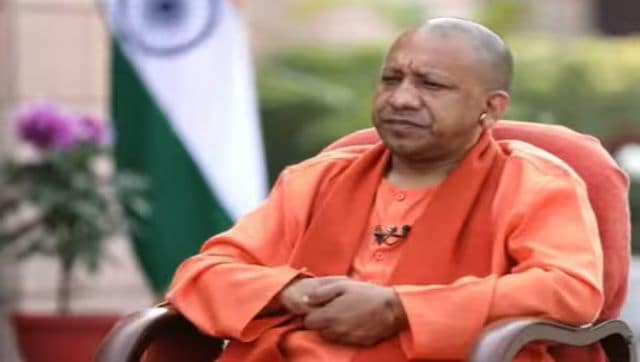 India
CM Yogi expressed optimism for the current trajectory, noting that Uttar Pradesh's growth rate ranges between 13 per cent to 14 per cent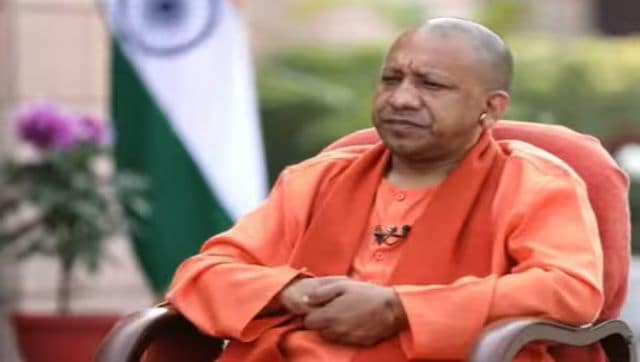 India
In an exclusive interview to News18, UP Chief Minister Yogi Adityanath on Sunday said that despite Covid challenge, the state doubled its GDP and per capita income as it made its development journey under the leadership of Prime Minister Narendra Modi