Why Kishore Biyani is wrong about startups: Kyunki Future Group was also a startup once
In the US, online retail accounts for 10 percent and in India it is 1-2 percent while it is 8 percent in China.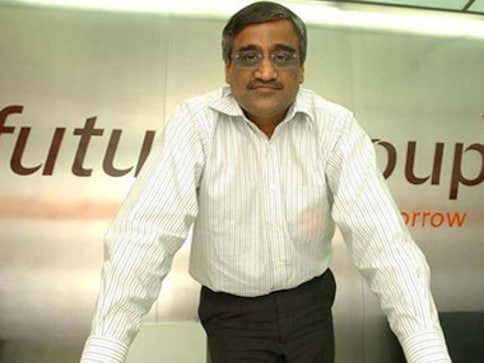 Startups in India are going through trying times with fund crunch and valuations changing the name of the game. The first barb against the sector came in mid-June from Infosys co-founder Kris Gopalakrishnan who said at the 12th innovation summit that around 70 percent of startups will fail and only 20 percent will survive but won't grow and remain small enterprises. On Wednesday (September 7), Kishore Biyani, CEO, Future Group, termed startups as 'hopeless" and said that 90 per cent of them "are not going anywhere". At the Economist India Summit, Biyani said startups would be too small to create the jobs that India requires.
Prime minister Narendra Modi's ambitious programmes Startup India, Standup India and Make in India were launched for promoting entrepreneurship and job creation in the country. In fact, the PM was realistic about its potential. He said in January while launching the Startup India program: Start-up doesn't mean that a person is dealing with a billion dollar job employing 2,000 people. If one can employ five people, he or she is contributing enough to the nation.
Then what is the issue? Some echo Biyani's view. Bhavin Turakhia, Founder and CEO, Directi Group, is one such. Turakhia says that people need to get realistic about the start-up sector. He points out that one of the reasons for the increasing number of shutdowns in the sector is because most of them are copycat models of each other or of some successful model in the west. "There are hardly any differentiation in the models." He sees a 'serious lack of innovation' and the matrix for measuring success being that of funding which are flaws that are derailing the sector.
Turakhia and his brother Divyank had recently sold off their adtech company, Media.net to a consortium of Chinese investors for an astounding $900 million.
Some point out to 'fundamentals' that startups ignore. "There is a problem with majority of startups not chasing the fundamentals of business which is bottom line profits," says Priyanka Agarwal, Co-Founder and CEO at Wishberry, a crowdfunding platform for independent creative artists.
Despite many failures, startups are indeed important for Indian business. Here are six reasons why this sector is still integral to India's growth story:
Startups are just that – startups: When one recognises that the word 'startup' stands for an idea that has crystallized into a firm and is still a newbie which has to grow up, then one cannot have any issues with it. Anil Talreja, partner, Deloitte Haskins & Sells, says, "One has to appreciate that these are small enterprises and are small-sized. You can't have big expectations from start-ups."
However, the truth is also that as many as 18 startups shut shop until August 2016 as per Inc 42.com as against 15 in the entire 2015. Talreja says valuations and many other reasons for shutting down of startups are a different matter and cannot be held up to lose hope on the sector. "Just because some of them shut down does not mean they are useless. The sector has potential," he asserts.
Indeed, Biyani should remember that his Future group was a also a startup once.
A matter of expectations: Every round of funding or growth in terms of monetary terms cannot be a reason to state the sector has lost its potential. "These are not sunrise sectors and will take time to grow," points out Paula Mariwala, Partner, Seedfund, and Co-Founder, Stanford Angels.
It is true too that many have burnt their fingers. For instance, PepperTap a B2C grocery business launched in November 2014, shut shop last month, August 2016. This, despite the company having raised four rounds of funding and acquired Jiffstore, a hyperlocal grocery store.
Mariwala says that many times the onus of ensuring the startups work is on the venture capitalist who is funding it and has got equity. "You can't blame the founders alone for it," she says. "What about established companies that have taken loans and have not repaid banks? It is because of these big companies that smaller companies will now find it difficult to get money. I don't agree that startups are not doing well in India. In fact, they have disrupted the country," she says.
Perhaps, what Biyani is referring to, says Mariwala,  is that the sector is being glamorised in the media. "That is something I would agree to. Startups, as a business, is facing difficulties and the business community and media need to understand that before praising it and taking it through the roof."
Government endorsement for sector: That PM Modi and the government are gung-ho about the sector and are encouraging it with a slew of programmes to promote it, is heartening, says Ronnie Screwvala, Founder, UTV, a company which he exited in 2014 and has since become a serial entrepreneur. He says that the government has done a 'phenomenal job of evangelising the sector'.  "When the PM and the government are willing to encourage the sector, it takes the sting off entrepreneurship. That makes anyone with an entrepreneurship zeal to want to take risks and become an entrepreneur. By allocating funds to the sector, the government has sparked off interest in the sector."
Startups represent innovation: Fundamentally, startups represent innovation – the application of new ideas to existing problem spaces, thus creating new ecosystems and new value. "Biyani himself being a pioneer in modern Indian retail, might not be questioning the innovation that startups represent, but rather their current business models that depend on artificially induced rapid growth and surrounding hype," says Subrata Ghosh, CEO and Founder, Redstone Learning, professional online learning. He says that the environment will mature over time, and the best startups will solve many tough problems.
Jobs have been created: To Biyani's skepticism that not many jobs can be created by the sector, serial entrepreneur Ganesh Krishnan says that that is an 'ostrich mentality and living in denial'. He says that the sector has disrupted the industry phenomenally. "I have a lot of respect for Biyani and he is a terrific businessman who has done a lot of good things through his businesses. However, there is no data to support what he saying regarding startups. In 2015, startups created 100,000 jobs and in the next two years, it will create 250,000 jobs."
Many of the established firms and the old economy are taking the automation route. According to a Centrum Broking survey, in 2015 the big five software companies in India, including Infosys, Wipro, TCS and HCL Technologies, have had fewer hires. A Nasscom report stated that over 260 million are likely to lose jobs to automation by 2020, if not skilled in emerging tech skills. Aound 50 percent of current IT workforce who lack new age skills is likely to become irrelevant in the next four years.
Manufacturing as a sector will not go away, says Krishnan, but what the startups are doing is create platforms so that inefficiency in the various sectors are curtailed by using smartphones and other technological devices which connect consumers and producers and ensure better prices for the end consumer.
Krishnan points out to how Airbnb, started in 2008, has in a short span of 7 years made a million and a half rooms available for rent. "The world's largest hotel chains like the Hilton Worldwide, Marriott International Inc, and InterContinental Hotels Group which started decades ago and have 700,000 rooms each worldwide, that is 2.1 million rooms in total, have been usurped by the Airbnb. It will have more rooms than these three combined and this is without owning a single room," he points out.
Risks are not unique to only startups: Any entrepreneurship is a risky business. That is a risk you take with traditional brick and mortal businesses too – does anyone recall the number of shops, stores and hotels that were shut downrecently? – and startups too. As an analyst points out, the risk is higher in startups but that is what the sector and the entrepreneur has to factor in. In the US, online retail accounts for 10 percent and in India it is 1-2 percent while it is 8 percent in China. It only goes to show that new economy businesses will co-exist with the old.
Business
Large players in e-commerce industry are on acquisition spree.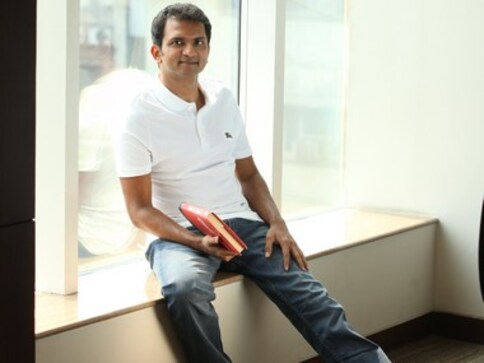 Business
Bhavin Turakhia, who started Directi with his brother Divyank, says his goal is not to make money, success or attain fame. The focus is on making a difference in people's lives.